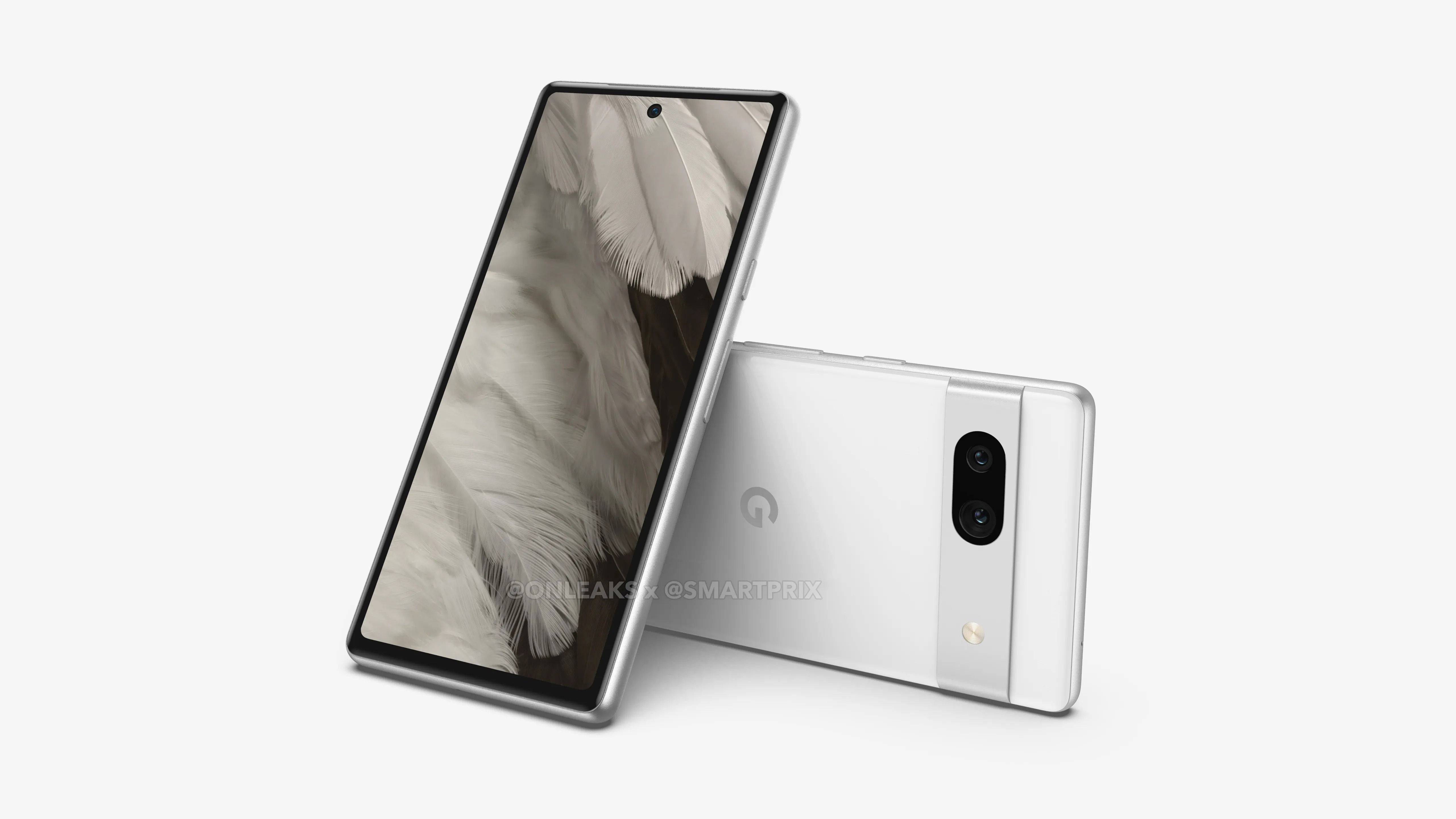 The Google Pixel 7a prototype eBay listing reaches its inevitable conclusion
You'll have to wait for an official launch like everyone else
And, as expected, it's delisted
What a week it's been for Pixel leaks. On top of a rumored release window for the Pixel 7a and the Pixel Fold, we've also heard pricing details for both phones that sound pretty damn tempting — and that's to say nothing of the first round of Pixel 8 and Pixel 8 Pro renders. If you have your mind set on Google's upcoming mid-range smartphone, and you're willing to throw down some serious cash to get it early, today's your lucky day. A Pixel 7a prototype appeared on eBay today, topping out at the low, low price of $2,550 before inevitably being taken down.
Today's listing (which you can still view via an archived link) gave us another look at Google's next A-series entry, a device that looks nearly identical to the more expensive Pixel 7a (via OnLeaks). In addition to the glossy back (specifically branded to mark itself as an early model) and matte metal-covered camera bar, one image shows speaker and USB-C cutouts along the bottom of the phone. In the description, the seller calls this a "prototype" device stuck in fastboot mode that reveals it's using 8GB of RAM and 128GB of storage.
Despite a missing SIM tray, it's referred to as being in "excellent cosmetic condition." It doesn't seem to be the same Pixel 7a that appeared in hands-on images earlier this week. Rather, this model ships to you (or another "lucky" buyer) from Athens, Greece. This was the only listing on the seller's eBay account, and it doesn't seem as though they've bought or sold anything in the past.
At this article's initial publication, the unit had seen eight bids, rising to nearly $2,600 after a starting price set at $1,650. Not that the actual auction here matters much — just as with last year's early Pixel 7 listing, there was no shot that a final sale takes place before Google had the device delisted from the site. And hey, even if you were considering throwing in some cash to earn yourself a piece of history, remember that a final version of the Pixel 7a will be on store shelves in just a few months for a fraction of this price.
UPDATE: 2023/03/16 14:08 EST BY WILL SATTELBERG
And, as expected, it's delisted
Color us not-so-surprised. Just a couple of hours after the Pixel 7a's listing first appeared, it's been delisted on eBay. The original link now states the sale was ended by the seller "because the item is no longer available." Apologies both to the bidders and to the seller who expected a massive payday from Pixel fans, but it's clear Google caught wind of the listing. We've updated our coverage.