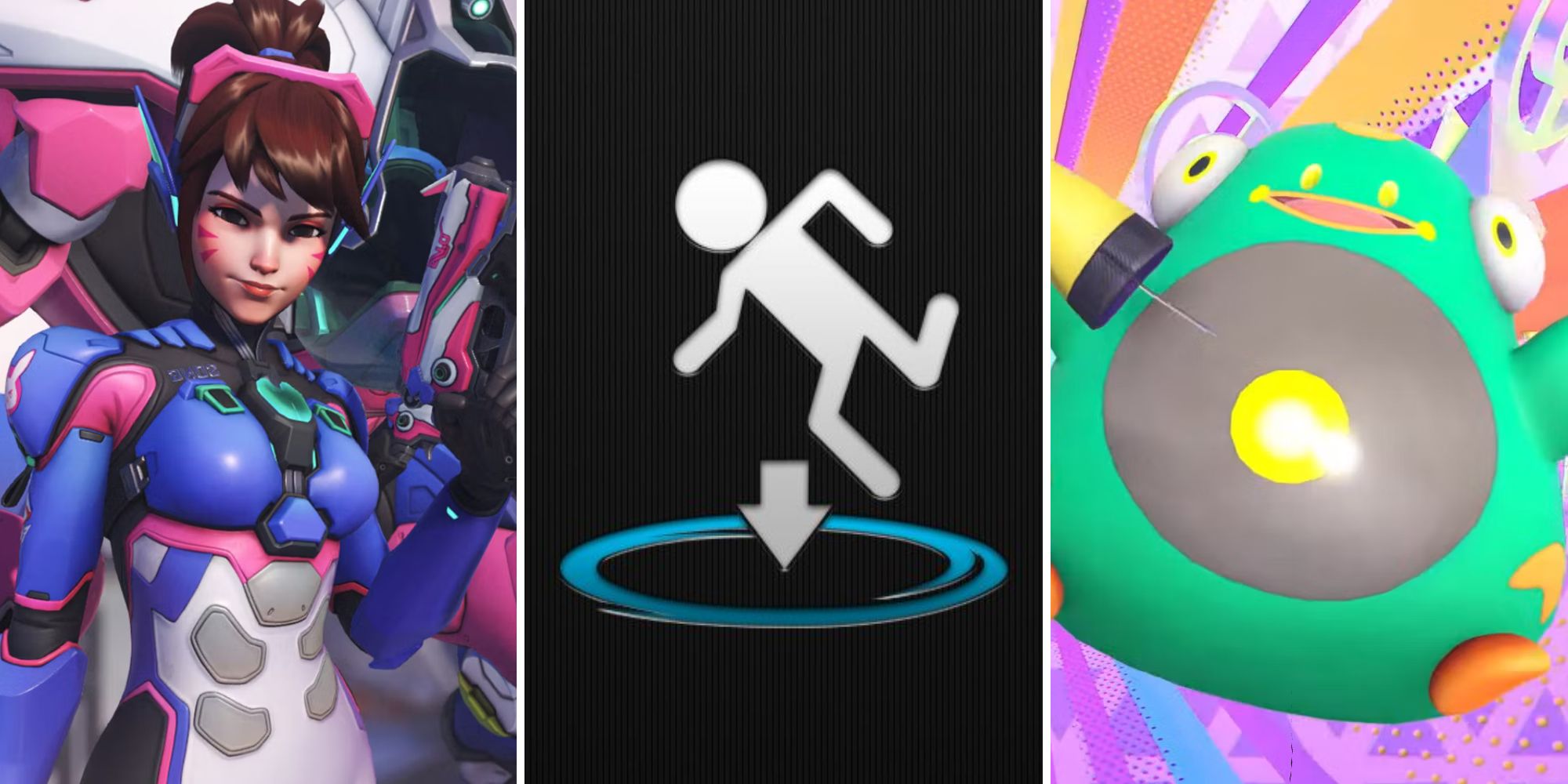 The Biggest Gaming News For October 14, 2022
Pokemon Scarlet & Violet reveals new Electric frog Bellibolt and Blizzard isn't rebalancing Overwatch 2 for two months.
It's finally the weekend, but before you rush off to play some Overwatch 2, Scorn, or whatever you're playing for the next two days, I've got a batch of video game news for you. Pokemon fans especially will want to pay attention as yet another new Pokemon was revealed, a big round Electric-Type frog called Bellibolt.
Our other top stories today include the reveal that Blizzard won't be rebalancing Overwatch 2 until December, whilst Valve has gotten its fans into a frenzy by registering a mysterious new trademark. For all the details, just read on.
Related: Diary Of A Pokemon First Timer: I Don't Choose You, Pikachu
Scarlet & Violet's Influencer Gym Leader Reveals New Pokemon Bellibolt
Pokemon Scarlet & Violet's newly revealed Gym Leader Iono tasked players with guessing what her partner Pokemon is earlier this week, describing it as "sluggish" and "squishy." While it was a fun time trying to guess what it was, it turns out we were given an impossible task as the Pokemon was revealed to be a completely new 'mon called Bellibolt. This chubby little fella is an Electric frog who has already managed to capture the hearts of Pokemon fans across social media.
Overwatch 2 Isn't Being Rebalanced Until Season 2
Now that Blizzard has managed to get Overwatch 2 in a good place after its many, many launch issues, the developer has now been looking at potential balancing issues and fine tweaks. Even though a lot of people out there think characters like Sombra and D.Va could do with a slight nerf, Blizzard is pretty happy with the way things are at the moment. Since win rates are fairly even across all characters, Blizzard has said that it won't be rebalancing any characters until the start of Season 2 on December 6.
Valve Files Trademark For Neon Prime, Nobody Knows What It Is
Valve has been out of the game development buisness for so long now that any slight movementfrom the company is being put under a microscope by eager fans. Just to prove my point, Valve recently filed a mysterious new trademark for something called "Neon Prime," a title that gives us absolutely no idea as to what it could possibly be, but that hasn't stopped fans from speculating. Just don't go expecting whatever it is to have a three on the end of it.
Scorn Game Key Art Inspired By Hans Giger and Zdzisław Beksiński's Works
How Scorn's Sound Team Made All Those Gross Squelching Sounds
Lots of people have been getting to grips with the very fleshy world of Scorn today, thanks to its launch and inclusion on Xbox Game Pass. If you've been playing and wondering how the developers behing Scorn managed to make the game's sound effects so realistically squelchy, it turns out a lot of fruit was used to get the game's squishiness to sound just right. So when you next step into the world of Scorn, just know that a mango had to perish for your enjoyment.
Ludwig And xQc Have Successfully Paid Back Victims Of ItsSliker Gambling Controversy
Finally, a bit of good news on the Twitch front for once, as popular streamer Ludwig announced that he and fellow streamer xQc have finally managed to pay back everyone who was conned out of money following the ItsSlicker gambling controversy that took place last month. Ludwig revealed that 72 people were affected altogether, and that just shy of $250,000 has been returned to these people.
Next: Remembering Zephyr, The Best Level From Spyro: Ripto's Rage