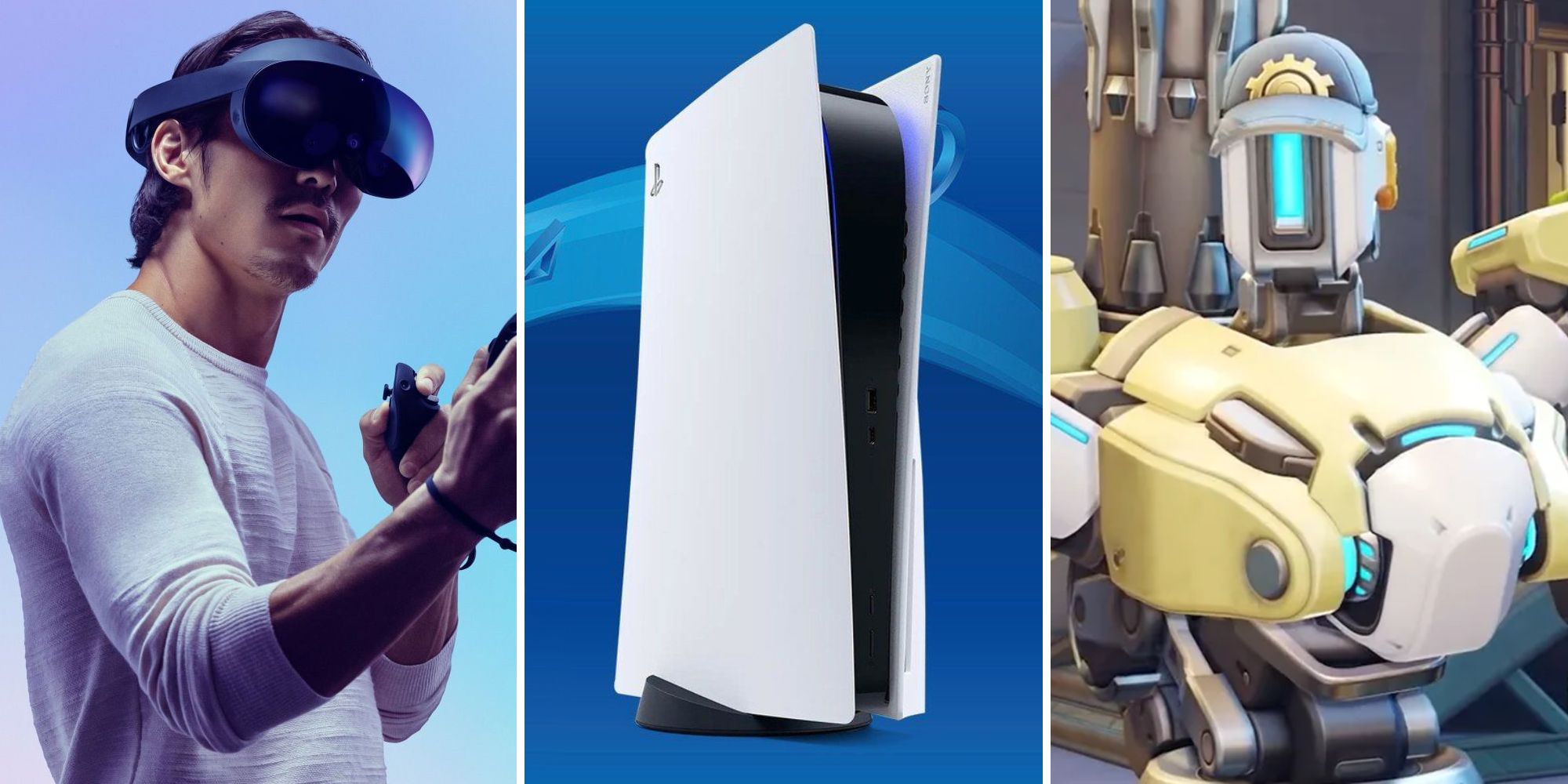 The Biggest Gaming News For October 11, 2022
Meta has revealed its new headset and thing aren't getting much better for Overwatch 2.
It's been another big day of news and an even bigger one for VR fans. Meta has unveiled its fancy new VR headset called the Quest Pro, although it's going to put a pretty massive hole in your wallet.
Other top stories in today's roundup include Overwatch 2's continued struggle against disgruntled players and embarassing bugs, while PlayStation fans may have an easier time upgrading to a PS5 pretty soon. For more details, read on.
Related: We Were Broken By The VR Games At EGX 2022
We'll start off with Meta and its unveiling of the Quest Pro during this year's Connect 2022 showcase. This fancy new headset has plenty of gadgets and powerful hardware to go along with it, which you'd probably expect considering the thing will set you back $1500. That wasn't the only big announced at Connect 2022 either, as it was also revealed that Among Us VR is launching on November 10, Xbox Cloud Gaming is coming to the Meta Store, and Meta has acquired the devs behind Iron Man VR and Resident Evil 4 VR.
Overwatch 2 Pulls Bastion From All Modes Following Ultimate Exploit
Overwatch 2's launch is threatening to go down as one of the worst the industry has seen as players continue to protest against bugs and horrible monetisation. It's even worse for Bastion mains as well, as the lovable little robot has been completely removed from the game in order to fix a pretty game-breaking bug that allowed him to spam his artillery strikes. He's not the only Hero to be removed either, as Torbjorn has also been pulled due to an exploit in his Overload ability.
It's Been Getting Easier To Buy A PS5 In The US
At least there's some good news for PlayStation fans as it may a little bit easier to get hold of a PS5 in North America pretty soon. Turns out that PlayStation has been taking all the PS5 memes personally and has been significantly ramping up production. This is according to import data found by analyst David Gibson, who claims that PlayStation shipments have risen by 400 percent year on year in the US. Perfect timing if you're looking to get the most out of God of War: Ragnarok which launches next month.
Need For Speed Unbound Trailer Shows Off Anime Customization Effects
EA is showing off as much of Need for Speed Unbound as it can before its December 2 release, this time giving players a look at the in-depth car customization options available in the game. Turns out that you'll actually be able to control the comic book/anime aesthetics flying out of your vehicles, letting you have your own unique style. If the comic book aesthetic isn't for you, it was even confirmed that you'll be able to turn it off entirely.
Marvel Has Moved Release Dates For Blade, Deadpool 3, Fantastic Four, And More
Finally, we have a bit of disappointing movie news for you, as Marvel has delayed several big titles including Deadpool 3, Fantastic Four, Avengers: Secret Wars and Blade. Deadpool 3 now has a release date of November 8, 2024, while Fantastic Four has pushed back to February 14, 2025 as a result. Blade has been pushed back to September 6, 2024 as the search for a new director continues, while Avengers: Secret Wars will now release on May 5, 2026.
Next: A Deep Dive Into All The Things On Luz Noceda's Desktop