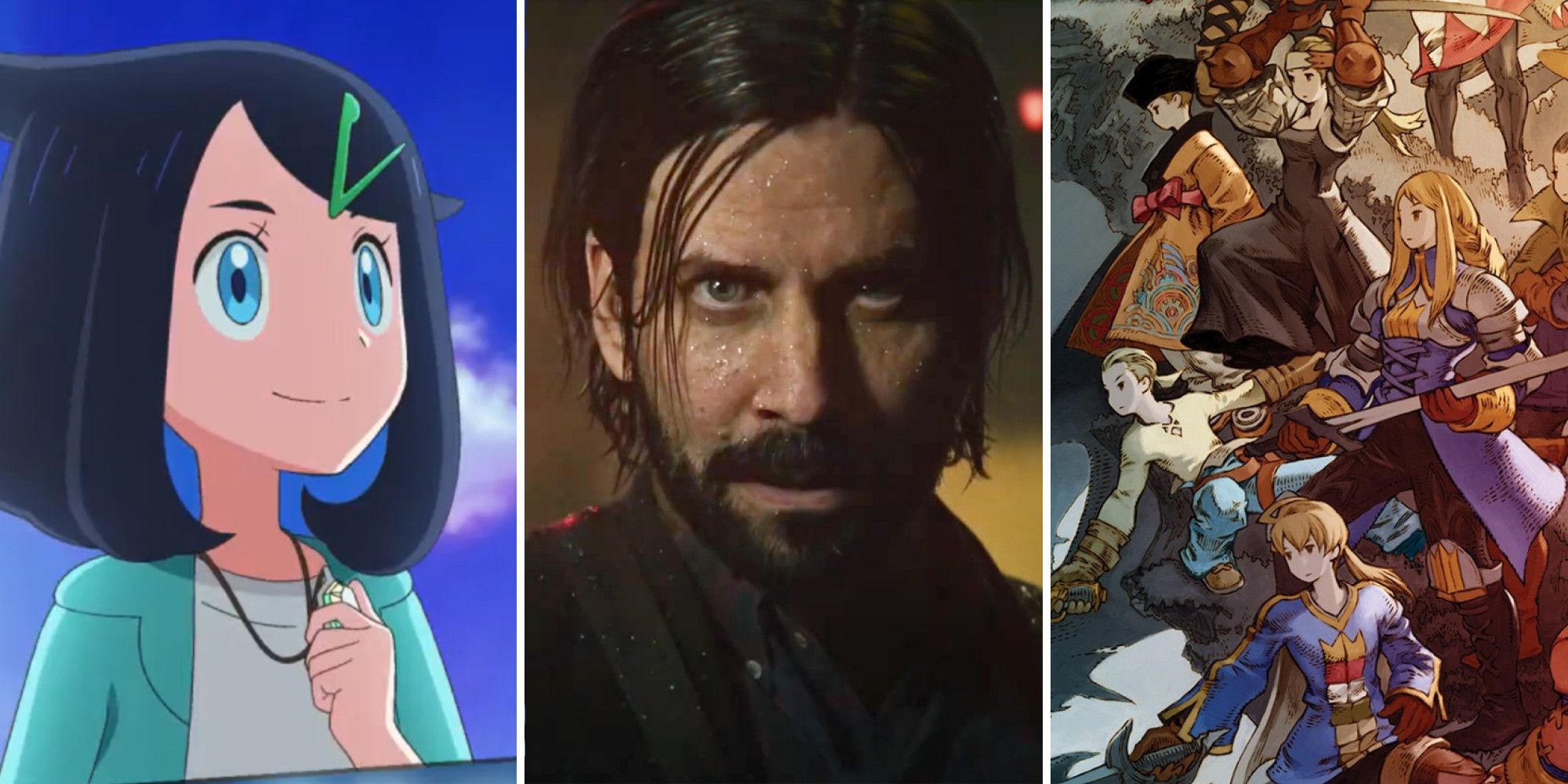 The Biggest Gaming News For February 10, 2023
We got a closer look at the Pokemon anime's new protagonist and a Final Fantasy Tactics Remake might be in production.
It's finally the weekend, but before you throw on Metroid Prime, Dead Space, or whatever else you're currently playing, here's a bunch of the day's biggest gaming news to catch up on. Pokemon fans will want to play close attention especially, as we got a closer look at the anime's new protagonist as well as a date for the show.
Elsewhere, Final Fantasy producer Ichiro Hazama has hinted that a Tactics remaster is being worked on, while Remedy Entertainment has revealed that Alan Wake 2 is now in a fully playable state. For all the details, just keep reading.
Related: Pokemon Scarlet & Violet Are The Most Queer Pokemon Games Yet
New Pokemon Anime Without Ash Set To Air April 14
Ash and Pikachu's retirement is approaching fast, whether we want it to or not. We have a new protagonist who will be stepping into the perpetual 10 year old's shoes though, and we got the smallest bit of extra info about her earlier today, along with a date for the show's premiere. Kicking off on April 14, the show will seemingly focus on Liko and her "mysterious pendant." That's all the info we've been given so far, but at least we don't have to wait long to find out more.
Square Enix Producer Hints At Rumoured Final Fantasy Tactics Remaster
Ever since the game was included in the massive Nvidia leak that took place a while ago, fans have been patiently waiting for the included Final Fantasy Tactics remaster to be announced. Whether it's actually real has been a matter up for debate, but new comments from Square Enix producer Ichiro Hazama have tongues wagging yet again, as he claimed that the team behind Tactics is "incredibly busy at the moment" and "heavily involved in another project."
Alan Wake 2 Is Fully Playable, Says Remedy
Alan Wake 2 is releasing this year. Apart from that, a handful of concept art, and the promise it will be a full-blown survival horror title, we know very little else about the game at the moment. That could change soon though, as a new financial report from Remedy Entertainment CEO Tero Virtala has revealed that Alan Wake 2 is now fully playable from start to finish, and that the team will soon move on to starting polishing the game up.
Insider Claims PlayStation Will Host Two State Of Plays Before June
Some of us might only just be recovering from the Nintendo Direct, but industry insider Jeff Grubb has claimed that PlayStation is getting ready to present two shows of its own in the near future. According to Grubb, the first show will take place within the next four weeks, and will be a smaller State of Play showcasing a handful of titles. The second will apparently be a full PlayStation Showcase, which will apparently land before E3 later this year.
The Witcher 3 Update Is Removing All "Unintended" Private Parts
We'll round things out with a fun one now, as CD Projekt Red has been subjecting people to a bit more full frontal nudity than they were expecting. An NSFW image was recently shared on The Witcher 3's subreddit, as players have been encountering The Witches of Crookback Bog with private parts a lot more detailed than they were in the original version. CD Projekt Red has claimed this was a community mod that slipped by the studio in development, and are working to remove it as quickly as possible.
Next: Turns Out GBA Games Are My Nostalgia Sweet Spot