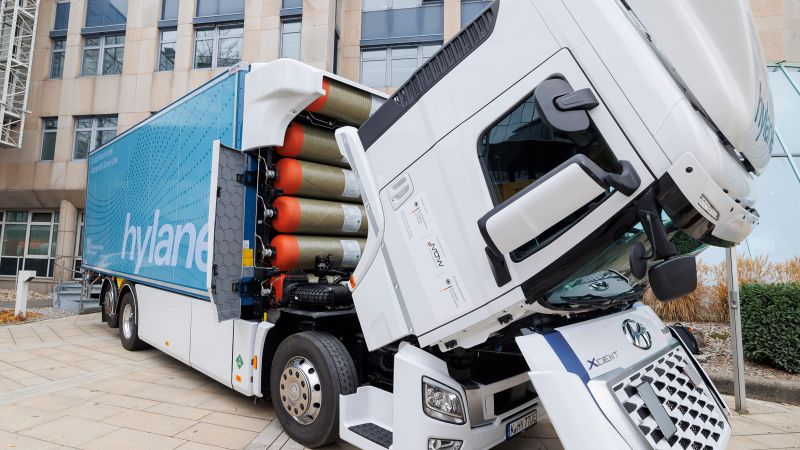 These are the technology trends that will shape our lives in 2023


CNN
 — 

The late management guru Peter Drucker once said that "Trying to predict the future is like trying to drive down a country road at night with no lights, while looking out the back window."
When it comes to anticipating new trends in technology, change is happening so fast that the back window may as well be fogged up.
2022 saw NFTs go from flavor of the month to yesterday's leftovers; cryptocurrency experience a long cold winter; and nuclear fusion take its first steps from the realms of science fiction towards becoming science fact.
But for those who follow the latest developments in innovation, it is possible to see patterns in where societies are heading, and forecast which technologies will take them there.
As we begin 2023, CNN asked four experts to predict which technologies will shape our lives this year – here's what they said.
Artificial intelligence (AI) has become part of our daily lives, found in everything from e-commerce to social media algorithms. Ayesha Khanna, co-founder and CEO of Addo, an AI and data solutions firm, predicts an explosion of AI-generated images and music in 2023. She adds that while it will not replace humans, "AI will become the new team member for humans in many jobs, contributing ideas and drafts."
Bernard Marr, a futurist and author of books including "Future Skills" and "Business Trends in Practice," also anticipates that this year, "a focus of AI will be the augmentation of workers, as new tools become available to enable workforces to fully leverage AI."
But Khanna warns that more work will be needed to ensure that generative AI co-pilots – such as GitHub's Copilot, a tool designed to help developers code – are accurate and unbiased, especially in industries like healthcare, where there could be serious consequences to an AI assistant recommending the wrong treatment to a doctor.
Despite Meta, the company formerly known as Facebook, losing billions of dollars on its metaverse efforts, the idea of spending time in virtual online worlds is increasingly becoming part of the public consciousness, and the buzz is set to grow in 2023, according to Khanna.
"Retail and entertainment companies will launch increasing pilots on how to build customer engagement and loyalty in the various metaverses, especially game platforms like Roblox," she says.
"Metaverse natives who have grown up gaming and socializing in alternate digital realities will drive companies to host concerts, fashion weeks, customer journeys and edutainment activities in 2023."
Marr adds that more small companies will join the bigger organizations that have already established "outposts" on metaverse platforms.
"The metaverse will also become more mobile and accessible through devices such as headsets and smart glasses, and businesses will need to consider how they can leverage these opportunities to create immersive and efficient experiences," he says.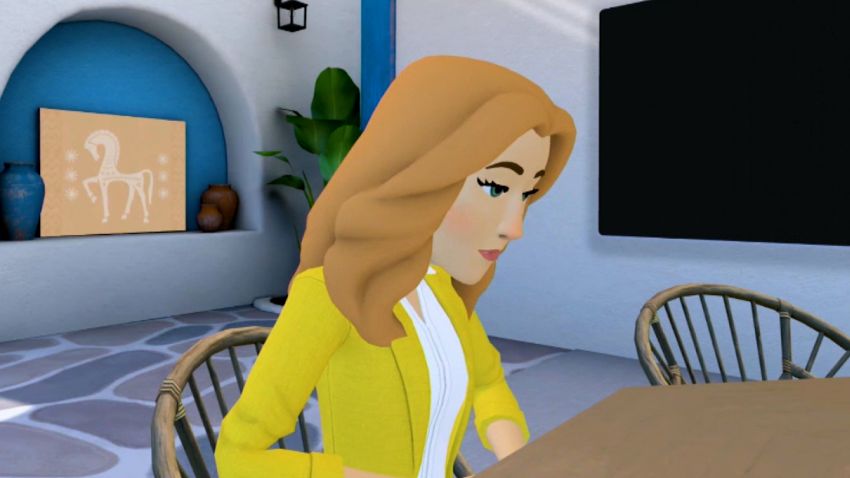 What is the metaverse?

03:16

– Source:
CNN

"The entire field of sustainability, underpinned by technologies, will play a monumental role in 2023," says Abishur Prakash, co-founder and geopolitical futurist at the Center for Innovating the Future (CIF), in Toronto, and author of "The World is Vertical: How Technology is Remaking Globalization."
"Clean energy projects, like those taking electricity generated by solar power from Africa to Europe, will advance in 2023, adding a new dimension to the global energy war."
Cynthia Selin, an associate professor at the School for the Future of Innovation in Society and the School of Sustainability at Arizona State University, believes that in 2023, as we continue to build more capacity for renewables, short-term and long-term energy storage such as batteries and hydrogen will be key.
"Continued investment and favorable policy conditions … mean that clean hydrogen (including hydrogen made using renewable energy) could see sustained growth, the development of necessary infrastructure, and better cost competitiveness," she says. "In terms of consumer-facing developments in relation to hydrogen, in '23 the most likely area of attention will be in long-haul trucking."
Selin believes carbon capture and storage – removing carbon dioxide from the atmosphere and storing it – will grow in importance.
"Direct air capture may continue to gain attention alongside natural removal mechanisms like reforestation," she says. "New demonstration projects are sprouting up worldwide in tandem with supportive policies, building our capacity to reduce greenhouse gas emissions."
Prakash predicts the war in Ukraine will usher in a new era of geopolitics and globalization.
"The pursuit of self-reliance, a catalyst of vertical globalization, will accelerate in 2023, affecting every aspect of technology," he says. "Automakers in China are buying their own ships to export their cars to the world," he adds, and points to Apple's plans to move production outside China.
Another trend to watch will be the fight over the semiconductors that power our smartphones, computers, automobiles and home appliances. Prakash says semiconductors are set to upend world affairs in 2023, and become an area of competition between the US and China.
Adobe Stock
The Internet of Things (IoT) is the network of connected sensors and infrastructure that can collect data on everything from household heating to traffic jams on city streets.
Selin believes the IoT will continue to transform the energy sector in 2023. "Smart thermostats to track energy consumption and regulate temperatures help in reducing energy consumption and costs. More and more devices are coming to market that use smart sensors and data-driven intelligence to inform energy choices and drive energy efficiency."
Marr predicts 2023 will see a rise in IoT products and services related to health and well-being, "with devices such as smartwatches offering sophisticated sensors for monitoring various health indicators."
He adds that there will also be a focus on "enabling more complex machine-to-machine interactions by developing global standards and protocols that devices can use to communicate with each other, as well as improving IoT security to prevent attacks."