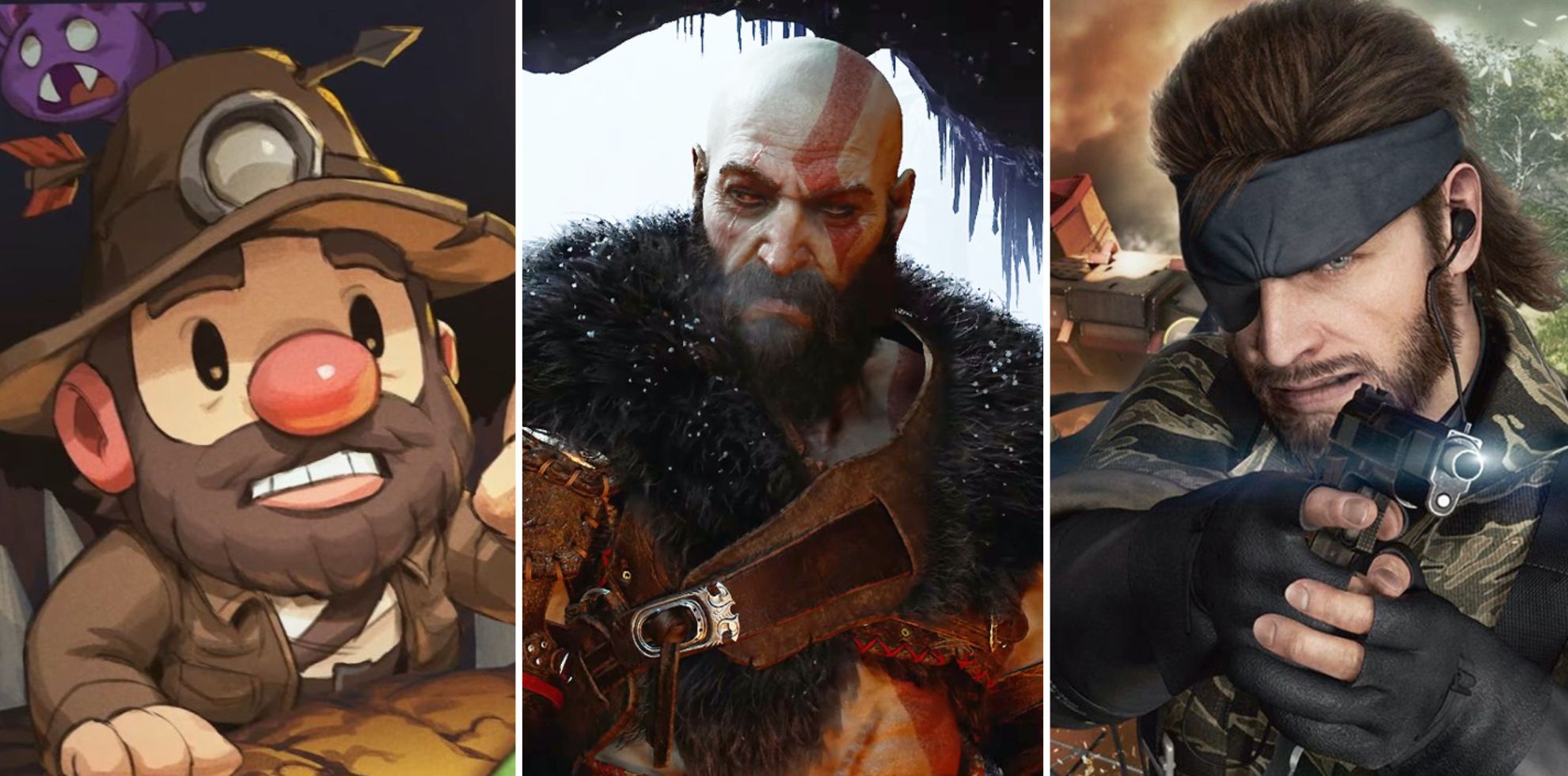 The Biggest Gaming News For October 30, 2022
Someone finds a secret in Spelunky, God of War Ragnarok spoilers cause confusion, and a Metal Gear Solid 3: Snake Eater remake might be in the works.
Sundays are made for sleeping in, so I can't really blame you for getting behind on all of the biggest news in the world of gaming, but I can certainly get you back up to speed. Today, we found out that someone has thrown the Spelunky speedrunning community into chaos, God of War Ragnarok spoilers have been leaking to the dismay of Game Director Cory Barlog, and Metal Gear Solid 3: Snake Eater might be getting a remake. There's a lot more where this came from, so read on for the rest.
RELATED: The Big Question: What's The Worst Sonic Game That You Love?
God Of War Director Cory Barlog Responds To Ragnarok Leaks, Confirms They Come From A Retail Copy
God of War Ragnarok spoilers have been making the rounds online and Game Director Cory Barlog isn't happy. Several copies of the game have apparently shipped ahead of release, much to the dismay of the developer. "You know, right now, I can really understand the benefit of having just an installer on the physical disc," Barlog said. "A retailer selling the game nearly two weeks before release. Just so disappointing. Sorry to everyone that you have to dodge the spoilers if you want to play the game fresh. Completely fucking stupid you have to do this."
Sonic Frontiers "Isn't Similar At All" To Breath Of The Wild, Says Takashi Iizuka
Sonic Frontiers has been compared to The Legend of Zelda: Breath of the Wild ever since the game was announced, something which may or may not be accurate. In any case, the head of Sonic Team, Takashi Iizuka, doesn't think so. "You know, there's the same element of freedom that has been applied to Breath of the Wild as a roleplaying game, but they're taking the linear high speed action Sonic game and implementing freedom into there," Iizuka said. "But when we think about 'is it an open world game, is it similar to Breath of the Wild?' A lot of people on the team love the Zelda series, they love Breath of the Wild, but to them, they don't see a similarity between the games."
Speculators have been suggesting based on a Virtuous recruitment video that another Metal Gear project might just be in the works, probably a remake of Snake Eater. Virtuous released the recruitment video last week in order to highlight some of the current developers at the studio, but in one of the shots, the Art of Metal Gear Solid can be seen sitting on a desk, possibly a reference for a current project. This of course comes in the context of several ongoing rumors to the effect that such a game is on the horizon.
Streamer Adriana Chechik Had To Terminate Pregnancy Following TwitchCon Foam Pit Injury
The streamer Adriana Chechik recently got back to work after a long period of recovery from an injury sustained while falling backwards into an unsafe foam pit at TwitchCon. The content creator added that she was forced to terminate her pregnancy on account of the incident. "I don't care, everyone's gonna know, but I was pregnant and I didn't find out until I was in the hospital," Chechik told her followers. "I'm not pregnant anymore because of the surgery. I couldn't keep it. But my hormones are also through the fucking roof because of that."
Someone going by the name of Riverrun seems to have discovered a secret in Spelunky that significantly shortens the amount of time necessary to beat the game, prompting a popular YouTuber known as Karl Jobst to make a video explaining the whole matter. "Can you imagine being a speedrunner of a game you've played countless times, hundreds or even thousands of hours, and one day some random player who doesn't even speedrun presents you the holy grail of strategies that was laying there all this time right in front of you," the user going by the name of JJGyzmo pondered in a comment on the video. "It must feel so awesome, but maybe also gut wrenching at the same time. I love it when something like this happens. You never know what is still possible, but simply hidden!"
NEXT: I Was Wrong About Bayonetta 3 Voice Acting Scandal