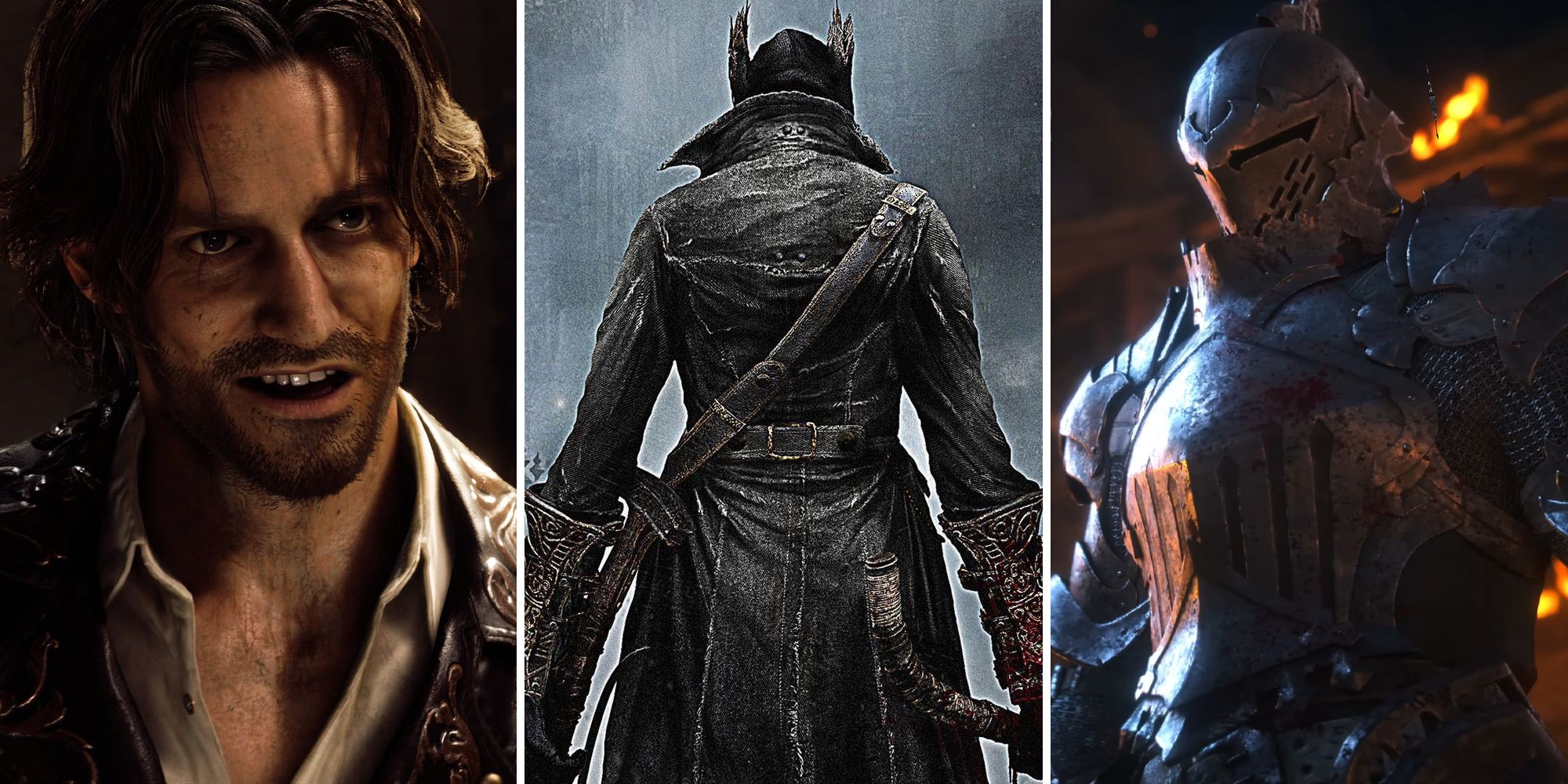 The Biggest Gaming News For October 20, 2022
Resident Evil 4 got its first gameplay trailer and Sony has upset Bloodborne fans.
It's definitely been a week for horror fans to remember as following on from yesterday's Silent Hill showcase, we had a Resident Evil showcase today that was chock full of interesting Resi titles. The highlight of the show though was undoubtedly our first look at some Resident Evil 4 gameplay and it's looking just as good as we all hoped it would.
Apart from that, Sony has managed to upset Bloodborne fans with an ill-thought-out tweet, while Square Enix has given us a pretty in-depth look at the story in Final Fantasy 16 with a new trailer. For all the details, just read on.
Related: Resident Evil 9 Is Leaving The Winters Behind, So What's Next For The Series?
Resident Evil 4 Remake Gets First Gameplay Trailer
We'll start off with Resident Evil 4, as Capcom released a five minute long gameplay sequence to comb over until the game releases next year. It started out as quite a spooky experience, before erupting into an action-packed sequence as Leon is attacked by Ganados after entering a village. It was also confirmed that Resident Evil 4 will stick with features from the original such as the Atache case, while The Stranger will feature as a merchant from which you can purchase items and weapons.
While one set of horror fans were loving life, another set wasn't too happy. Likely in an attempt to celebrate the spooky season, Sony tweeted out a very blurry photo of the Bloodborne cover and asked people to guess the game. After quickly deducing the game, Bloodborne fans descended upon the post, some taking it as a sign that PlayStation is planning to revisit the title. Realising that it's Halloween post was starting to get out of hand, Sony decided to delete it, leaving Bloodborne fans befuddled and broken hearted once again.
Final Fantasy 16's New 'Ambition' Trailer Shows Off Boss Fight
Square Enix released another trailer for Final Fantasy 16 today, giving us a better understanding of the game's story as well as a brief look at one of the game's boss fights. Final Fantasy 16 will take place in the world of Valisthea, which is slowly dying from a mysterious blight that decimates all life in its way. As a result, humanity has flocked to massive crystals known as the Mothercrystals in which five kingdoms have spawned. That's all the trailer gave us, but we don't have to wait long for the full game which launches in Summer 2023.
Microsoft Report Optimistically Claims Insomniac's Wolverine Will Release In 2023
Next up, the release window for Insomniac's upcoming Wolverine title may have been revealed by the unlikeliest of companys – Microsoft. In an attempt to persuade the CMA that it doesn't need to conduct further invetigation into its Activision Blizzard acquisition, it claimed that Sony has several exclusive titles coming in the future which shows Xbox owning Call of Duty is fair game. Of these titles, Microsoft claimed that Insomniac's Wolverine is coming out at some point in 2023, although how it knows that is a mystery.
Torbjorn and Bastion Return To Overwatch 2 Next Week
Finally, a bit of good news for Overwatch 2 players as the game's roster will be complete once again next week, as Overwatch chief Jon Spector revealed that both Bastion and Torbjorn will be back in the game next week on October 25. Bastion and Torbjorn were recently removed due to gameplay altering exploits found in their Ultimates, the former of which could fire dozens of artillery shells across the map instead of the usual three.
Next: Min-Maxing Marvel Snap Turned My Collection Into A Disaster