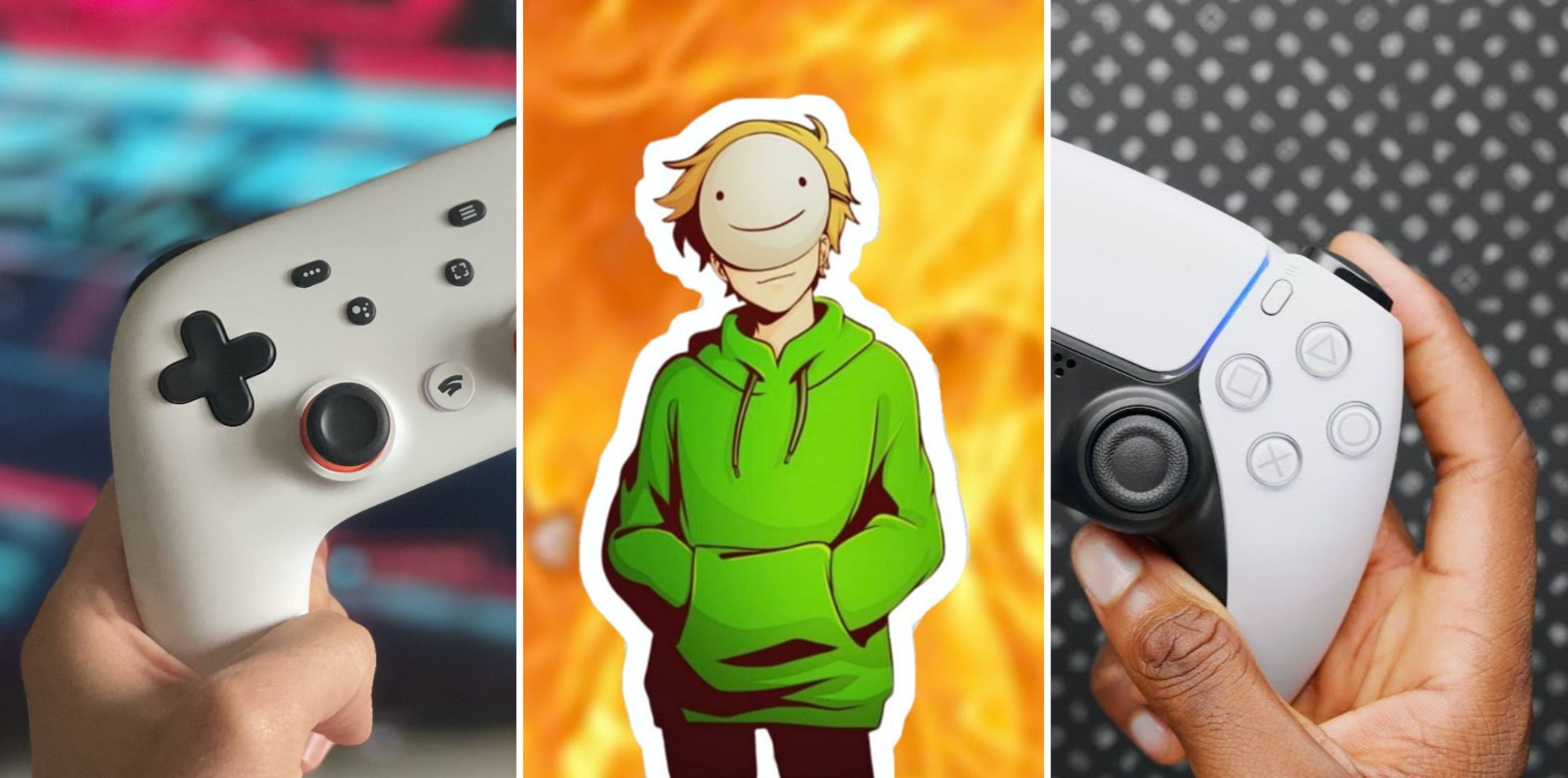 The Biggest Gaming News For October 2, 2022
Google pays big bucks in Stadia refunds, Dream reveals his face, and Sony might have a special "Diamond" tier on PlayStation Stars.
Here we are at the end of yet another weekend. Supposing that you're anything like me, I'm going to guess that you've spent most of your Sunday playing video games, meaning that you're probably behind on all of the latest happenings. Well, don't worry, that's what these news roundups are all about remedying. Today, we heard that Google is going to be shelling out big bucks over Stadia refunds, the popular YouTuber Dream finally revealed his face, and PlayStation Stars might have a hidden "Diamond" membership tier. There's more where this came from, so read on for the rest.
RELATED: The Big Question: What's Your Favourite Game From The 1990s?
Activision CCO Who Denied Abuse Allegations Is Stepping Down
Chief Compliance Officer at Activision Blizzard Frances Townsend recently resigned from the company amid a flurry of controversy. The executive became notorious last year for denying the allegations of abuse in a very public manner. "A recently filed lawsuit presented a distorted and untrue picture of our company including factually inaccurate, old, and out of context stories, some from more than a decade ago," Townsend said at the time. "We cannot let egregious actions of others and a truly meritless and irresponsible lawsuit damage our culture of respect and equal opportunity for all employees. We aspire in our company to do great things in our games, in our impact on society, and in our work environment."
Stadia Users Estimate That Average Refund Will Cost Google $900
Google might just have to pay out the big bucks to refund all of its customers now that Stadia is being deprecated. The average user will apparently be getting something like $900 when the dust finally settles. "Pretty bummed about the news, but… it looks like I will be getting $1,095.23 back," the Reddit user known as Sickac remarked on the social media platform. "Now, how much are you all getting?! Let's find the biggest winner!"
Junji Ito Is Doing NFTs, Fans Devastated
The legendary horror manga artist Junji Ito has apparently gotten into NFTs, much to the disappointment of his many fans. "Horror manga artist Junji Ito will release his first NFT series Tomie by Junji Ito' in November," NFT trader Animeta revealed. "We are looking forward to a long-term cooperation with more original manga creators." Animeta is currently working with the manga artist on the project.
PlayStation Stars Might Have A Secret "Diamond" Tier
The loyalty program called PlayStation Stars could have a secret "Diamond" membership tier that offers a bunch of special privileges. "In an endless sea of stars, it seems like there's nowhere to hide," dataminers discovered on the official website. "But you wouldn't be here if you let challenges like that stop you. Welcome to Level 5." The service currently features Levels 1 to 4. PlayStation Stars for the moment is only available in Asia, but the platform will be coming to Europe and America in just a matter of days.
YouTuber Dream Finally Reveals His Face
The popular streamer and content creator known for his Minecraft videos on YouTube, Dream, has now finally shown his face, delighting his many followers. The big reveal of course came in the form of a YouTube video. "Hi, I'm Dream and this is what I look like," the description explained. "After years of being completely faceless online, I finally decided to do a face reveal." The content creator went on to say "thank you all from the bottom of my heart. I appreciate you all more than you could ever know."
NEXT: What's TheGamer Staff Playing This Weekend?