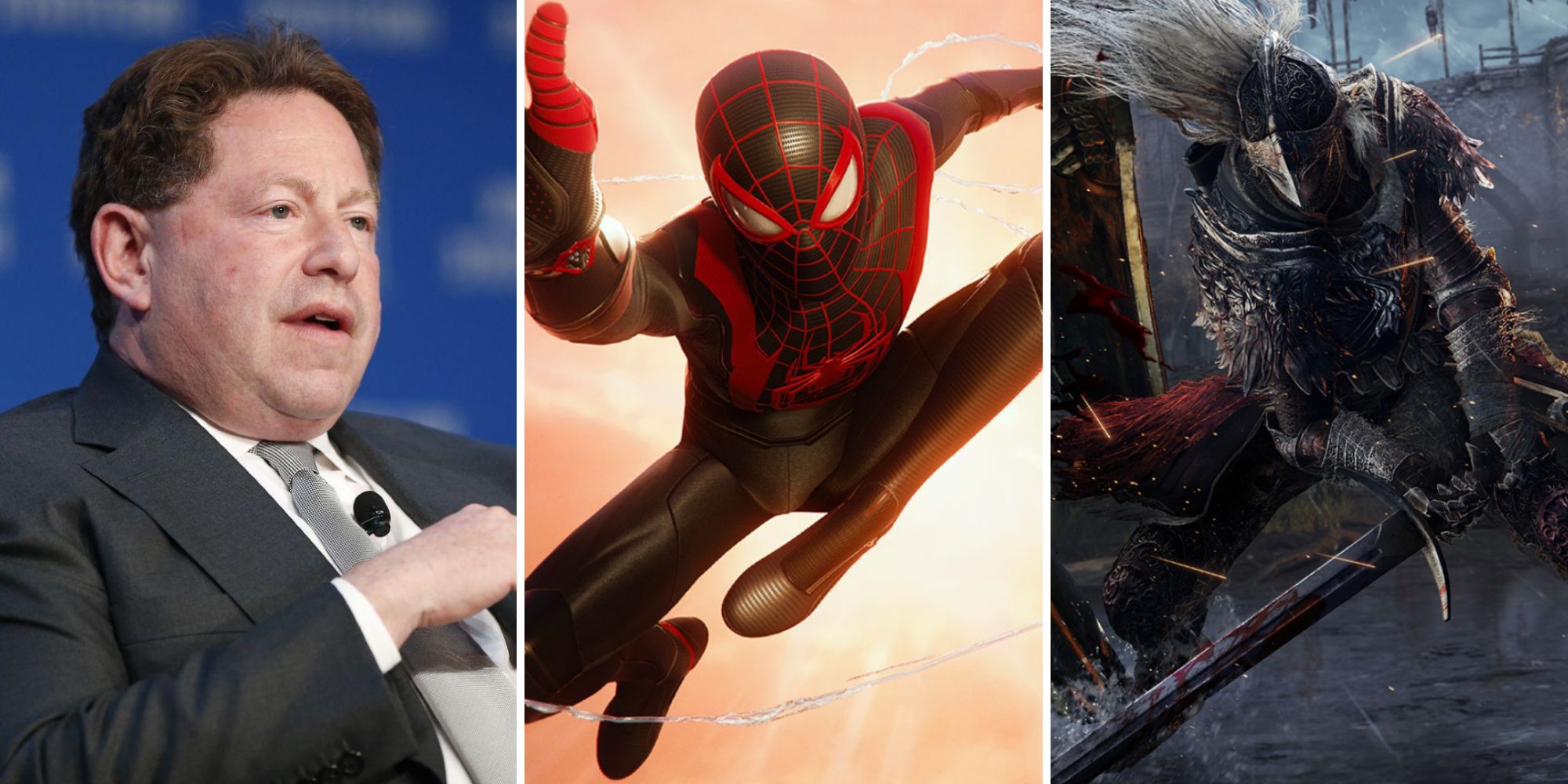 The Biggest Gaming News For October 13, 2022
Elden Ring might be gearing up for some DLC and Activision Blizzard is hit with another sexual harassment lawsuit.
Happy Thursday, folks! Just one more day and then a weekend full of nothing but video games awaits you. To get you past the finish line, we have a bunch of interesting stories to cover, including the latest update for Elden Ring which signals DLC could soon be on the way.
We also got Sony's announcement that Spider-Man: Miles Morales is headed to PC next month, but we have to start today's roundup off by getting serious as Activision Blizzard has been hit with yet another sexual harassment lawsuit. For more details, just keep on reading.
Related: We Need To Stop Being Toxic To Video Game Developers, With The Exception Of Bobby Kotick
Activision Blizzard Hit With Another Sexual Harassment Lawsuit
We'll get the serious stuff out of the way first, as yet another employee is suing the company over a "pervasive 'frat-boy' workplace culture." The lawsuit has been put forward by a woman refered to as Jane Doe and alleges that former manager Miguel Vega sexually harassed her after she began working at Activision Blizzard in 2016. The lawsuit alleges that Vega "repeatedly groped Ms. Doe's breasts" and would often attempt to kiss her, claiming that Vega would say things like "one day you'll give in" when Doe stopped him.
Elden Ring Update Prepares It For Ray Tracing And Possible DLC
Onto more positive news now, as FromSoftware could be gearing up to announce some Elden Ring DLC. Dataminers have dived into the files of the game's latest update, revealing "raytracing strings" that indicate an update that includes ray tracing is right around the corner. More interestingly, popular dataminer Lance McDonald also reveals that these strings also reference two new maps, neither of which are currently in Elden Ring at the moment.
Spider-Man: Miles Morales Coming To Steam November 18
Sony is ramping up its presence on PC by steadily bringing its hefty catalogue of exclusives to Steam. Titles like Horizon Zero Dawn, God of War, and Days Gone have already made the leap, but it's now been announced that Spider Man: Miles Morales will be following them very shortly, launching on Steam on November 18. Definitely a solid choice if you're looking for something to play over the festive season.
Toad Will Have An "Improvised" Song In The Mario Movie
Now that the Mario movie's first trailer is out in the wild, the stars of the project have been talking a little more openly about what fans can start to expect. Toad voice actor Keegan-Michael Key recently gave us the clearest indication that the movie will be a lot more musical than some of Illumination's previous titles, as Key explains he got to "improvise a song" for Toad. If Toad is getting his own song, it stands to reason that bigger characters like Mario and Bowser will also be getting their groove on.
Sonic Frontiers Combat Trailer Accidentally Leaked By Sega
Finally, the release of Sonic Frontiers is fast-approaching and Sega is doing its best to hype up its fans for the blue blur's next big adventure. Unfortunately, it slipped up a little bit earlier today, as it seemed to prematurely release a combat trailer for Sonic Frontiers, giving us our best look at the game's skill tree and some of Sonic's new abilities. Thankfully, the game continues to look great, so we'll let you off this time Sega.
Next: Fallout 4's Wasteland Has Prepared Me For The Nightmare Of Britain