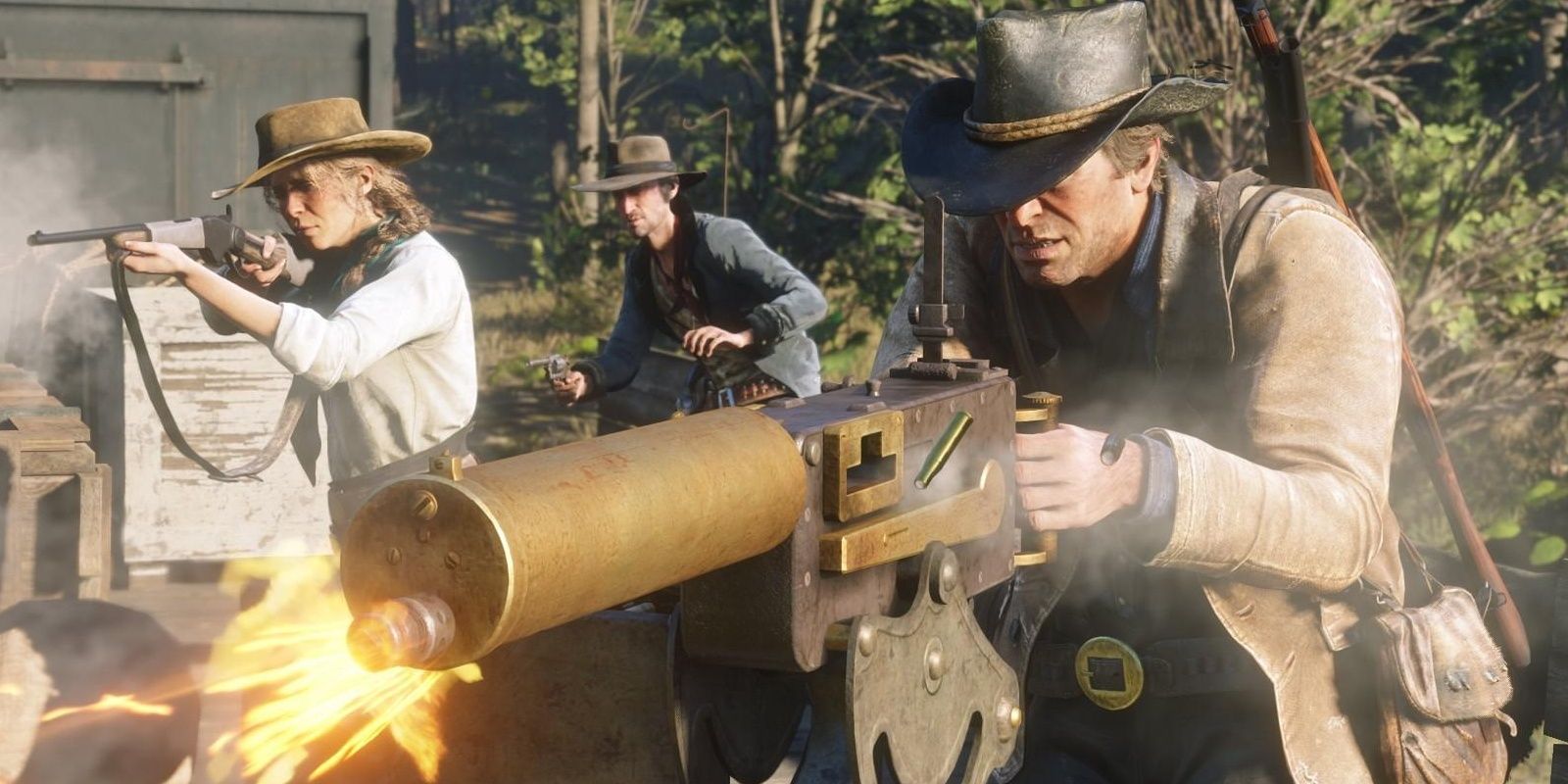 The Biggest Gaming News For May 28, 2022
Here we are back into another weekend. I don't know about you, but I've been playing video games all day, so right now is the perfect moment to stop and reflect on all of the latest news. Today, we heard about how the Sims community has been tearing itself apart over pronouns, politicians in Texas have been reviving the debate about violent video games, and blockchain technology has managed to creep into Ni no Kuni: Cross Worlds. These are just our top stories and so read on for the rest.
RELATED: While Apple Arcade Languishes, Play Pass Has Become One Of The Best Values In Games
Gotham Knights Dev Addresses Ableism Accusations Regarding Batgirl
The developer behind the upcoming Gotham Knights, WB Games, was accused of ableism after the company revealed the character description for Barbara Gordon. This described how she recovered from her debilitating injuries through nothing but "raw willpower and determination." Game Director Patrick Redding has now apologized for perpetuating the "super crip" trope. "As with many of our characters and plot elements, the circumstances around Barbara's injuries differ in some important ways from how it's been portrayed in the comics," Redding remarked. "Barbara has been through multiple surgeries followed by a lot of physical therapy and pain management." The character description now reads "with extensive training and rehabilitation, she recovered from her wounds and returned to active duty as Batgirl."
Activision Blizzard Shareholders Urged By Investor Group To Vote Directors Out
The investment group known as SOC recently called on fellow shareholders to vote out the current board of directors at Activision Blizzard. The organization is particularly upset with Chief Executive Officer Bobby Kotick. The executive has been at the center of intense controversy ever since allegations of workplace abuse and misconduct came to light last year. "The replacement of directors Kotick, Kelly, Morgado, Corti, Meyer, and Nolan is necessary but far from sufficient to restore shareholder confidence in Activision Blizzard's board. Under new and more diverse leadership, the Activision Blizzard board needs to reform its oversight practices and procedures to ensure that a crisis like the one the company is currently enduring does not occur in the future."
Pronoun Update Splits The Sims Reddit In Half
The community which has built up around The Sims 4 since the game was released on September 2, 2014 has been tearing itself apart over pronouns. These were introduced during the latest update. While the change doesn't affect anything significant, players have still been split as to whether any of this belongs in the game or not. The whole issue has apparently resulted in moderators closing down threads and channels on social media platforms like Reddit and Discord.
Texas Officials Disregard Scientific Research, Blame Uvalde Shooting On Violent Video Games
Texas officials have been blaming violent video games for the recent school shooting in Uvalde. The problem is that while video games have definitely contributed to creating a culture of violence, there has been no scientific evidence to suggest that a causal connection between video games and violent behavior actually exists. Speaking at the annual convention of the National Rifle Association, Republican Senator Ted Cruz for example suggested "looking at broken families, absent fathers, declining church attendance, social media bullying, violent online content, desensitizing the act of murder in video games, chronic isolation." Several decades worth of research has on the other hand led the American Psychological Association to describe how "scant evidence has emerged that makes any causal or correlational connection between playing violent video games and actually committing violent activities."
Blockchain Technology Turns Up In Ni No Kuni: Cross Worlds
The game became an incredible success after it came out in Japan, Korea, and Taiwan last year, but since releasing worldwide earlier this month, players have been stepping back from Ni no Kuni: Cross Worlds. The title has attracted all kinds of criticism on account of its inclusion of cryptocurrency and blockchain technology. "Ni no Kuni: Cross Worlds users will be able to acquire in-game currencies by hunting in a particular field or dungeon and exchanging them for individual game tokens and MobieCoin," the studio behind the game, Netmarble, said in a press release back in April. "How will blockchain technology be linked to various contents of Ni no Kuni: Cross Worlds? We are very curious!"
NEXT: Final Fantasy 14 Community Spotlight: Reks
Oblivion's Creepiest Quest Still Freaks Me Out
Read Next