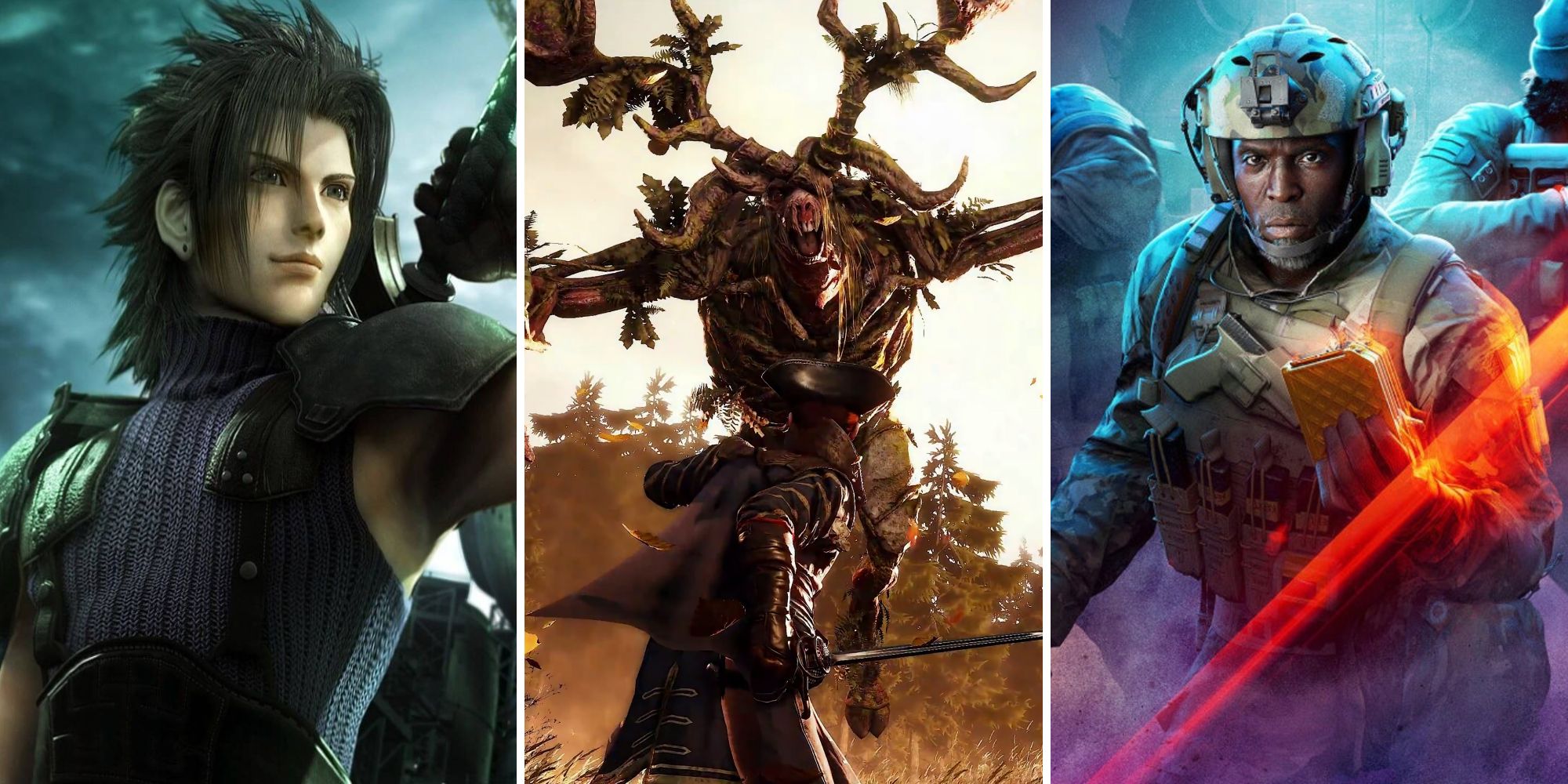 The Biggest Gaming News For May 18, 2022
We've plenty of news to bring to you today, so let's dive into it. Our top story today is about Tetsuya Nomura and his promise that we'll hear more about Final Fantasy 7's 25th anniversary next month, which could reveal some new games in the works.
We've also got details on Saudi Arabia purchasing a five percent stake in Nintendo and the announcement of Greedfall 2. There's plenty more where that came from though, so read on for the details.
Nomura Says News Is Coming Next Month For The 25th Anniversary Of Final Fantasy 7
Final Fantasy 7 fans have been getting their hopes up today as Tetsuya Nomura has promised that more news about the game's 25th anniversary is coming next month. While most of us would love for Square Enix to finally announce Final Fantasy 7 Remake: Part 2, the chances of it doing so are slim what with Final Fantasy 16 right around the corner. If anything, we'll likely hear more about the mobile title Final Fantasy 7: Ever Crisis or Final Fantasy 7: The First Soldier. You never know though.
Related: This Is Tifa Lockheart's World And We're All Just Living In It
Saudi Arabia Expands Its Games Stakes With 5 Percent Of Nintendo
A bit of unfortunate news now, as Saudi Arabi seems to have purchased a 5 percent stake in Nintendo, according to a filing made with Japan's Finance Ministry. This small stake is worth approximately $3 billion and makes Saudi Arabia the company's fifth-largest shareholder. With this investment, Nintendo joins Capcom and Nexon as Japanese developers that the state has a stake in. Many are understandably worried about the move, especially considering the human rights atrocities that the current regime is reportedly involved in.
Greedfall 2 Announced, Will Feature "More Tactical Combat"
Back to the good news now though, as GreedFall developer Spiders has announced that a sequel is currently in the works. GreedFall 2: The Dying World will take place three years after the events of the first game and has players taking on the role of a Teer Fradee native that is ripped from their home and sent to the continent of Gacane. Unfortunately, the game doesn't launch until 2024, and publisher Nacon refrained to comment on whether GreedFall 2 will launch on PS4 or Xbox One.
First Episode Of Pokemon Legends: Arceus Anime 'Onto The Icy Blue' Is Live
One for the anime fans here as Pokemon: Hisuian Snow's first episode went live earlier today and can be watched on either YouTube or Pokemon TV. Titled "Onto the Icy Blue," the episode is just six minutes long and features protagonist Alex meeting a Hisuian Zorua. If this is the first you're hearing of this anime, it's meant to be a companion to Pokemon Legends: Arceus, showing the moments in which humans and Pokemon meet for the first time.
Battlefield 2042 Is Getting Rid Of 128 Player Breakthrough
Finally, we have a bit of Battlefield 2042 news to bring you as Dice has laid out the changes coming to the game with the 4.1 version update that rolls out tomorrow. One of the biggest is the removal of 128-player Breakthrough, as Dice plans to scale the mode back to provide a "more tactical experience." As of tomorrow, Breakthrough will be scaled back to 64 players and certain maps will be changed to the 64 player versions to account for less players.
Next: Can Pokemon Go Stop Lying About Nearby pokemon Please?
Concept Artist Imagines What Pokemon Descendants Would Look Like
Read Next