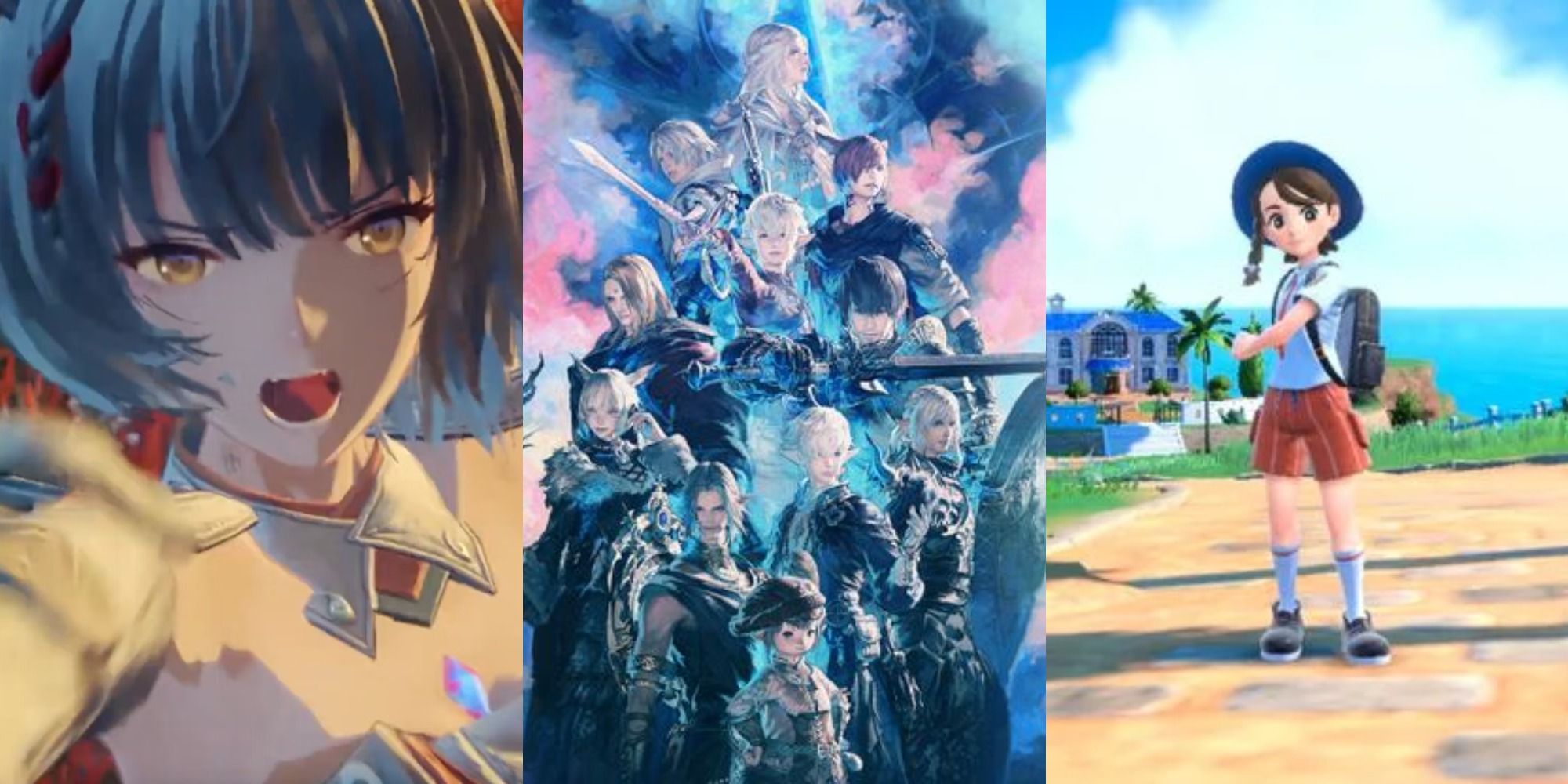 The Biggest Gaming News For May 1, 2022
Here's wishing you a happy May Day. I've been stuck inside keeping up with the news, but just in case you've been out celebrating, we've got this handy roundup for you. Today, we heard all about the combat system in the upcoming Xenoblade Chronicles 3, found out that Endwalker could be a new beginning for Final Fantasy 14, and caught wind of some rumors about what features might make it into Pokemon Scarlet & Violet. These are just our top stories and so read on for the rest.
RELATED: Clair Should Have Been The Johto League Champion, Not Lance
Morrowind just turned 20, but fans of the Elder Scrolls franchise are far from giving up on the game. They've actually been reminiscing on this very special anniversary. While the game came out on PC first, one user on Resetera noted how they "bought an Xbox to play Morrowind. My PC at the time wasn't good enough to run it and I preferred consoles anyway. One of the greatest games I ever played," they said. The memories haven't all been good, though. "Combat didn't age well," another user said. "But most everything else is still excellent."
Razer Co-Founder And Gaming Mouse Pioneer Robert Krakoff Passes Away
The games industry just lost another legend this week. The co-founder of technology company Razer and pioneer of the gaming mouse Robert Krakoff just passed away from what seems to have been old age. "We are saddened by the passing of Co-Founder and President Emeritus Robert Krakoff, known by everyone as RazerGuy," a spokesperson at Razer announced. "Robert's unwavering drive and passion for gaming lives on and continues to inspire all of us. Thank you, Rob. You will be missed."
Nintendo Offers A Sneak Peek At The Combat System In Xenoblade Chronicles 3
We haven't heard much about the upcoming Xenoblade Chronicles 3, but Nintendo has now offered us a sneak peek at the combat system in the game. "As in other Xenoblade Chronicles games, the vast field is inhabited by a wide variety of creatures from easily defeated organisms to huge enemies that are very hard to defeat in the early stages of the adventure," Nintendo remarked. "It is up to the player to choose to either fight or run away from the stronger opponents. Even If the monster is a little bit higher-ranked, feel free to challenge it." The company went on to describe how the game will be featuring three different combat roles and a number of new mechanics.
Game Director Naoki Yoshida Hints That Endwalker Could Be A New Beginning For Final Fantasy 14
Endwalker is all about closure, but this doesn't mean that Final Fantasy 14 will be coming to a conclusion at any point in the near future. Game Director at Square Enix Naoki Yoshida hinted that plenty more content is coming. "With how cleanly Endwalker reaches its conclusion, there may be people out there who feel uncertain about future adventures," the designer said. "That's precisely why I had Emet-Selch take on the role of chiding like 'what's with that lonely look as though you know that you've adventured through everything there is to see in the world? That's nonsense, there are so many views you've yet to see. I've seen them, now you go see them, too.'" Emet-Selch tells players about the various mysteries left in the world, some of which have already been explored in the latest patches.
Fans Discuss Features That Would Make Or Break Pokemon Scarlet & Violet For Them
The release date for Pokemon Scarlet & Violet is getting closer and closer now that we're nearly halfway into 2022. This of course has been prompting fans of the franchise to discuss what they'd like to see in the game on Reddit. "At this point, it really all comes down to I absolutely need a Pokemon game where I don't need to spend countless hours planning ways to make the experience challenging enough to actually justify me using all the built-in mechanics of the franchise," one user said. "I'm going to be a hundred percent realistic, they could tell me no more information about the game until it comes out and I would buy it," another noted. "I know I will. It's just who I am." Feel free to join the conversation.
NEXT: Here Are The Best, Short Indie Horror Games Of April
New Eeveelution Has Already Been Practically Confirmed By The Anime
Read Next
About The Author