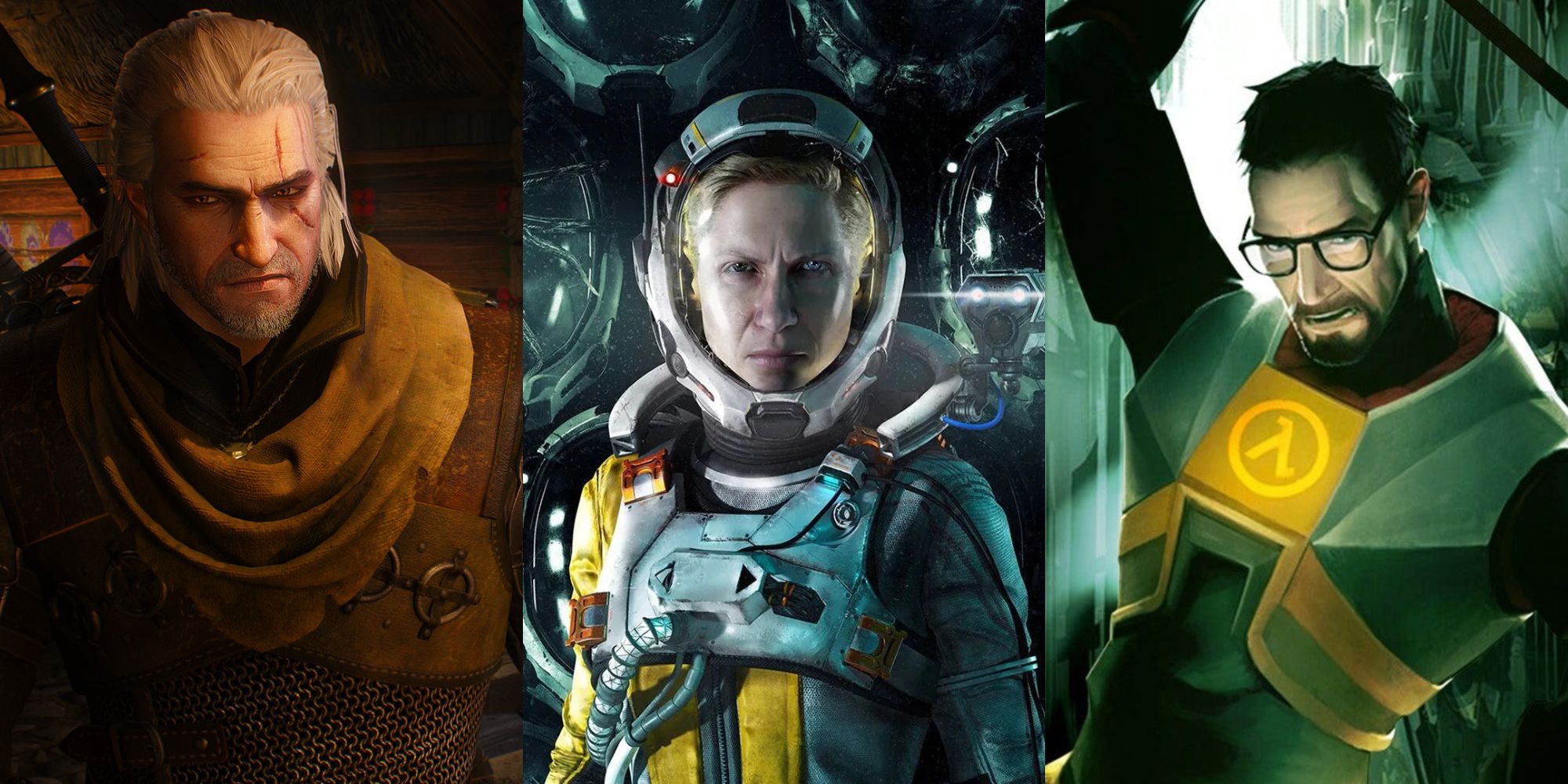 The Biggest Gaming News For March 3, 2022
CD Projekt Red has halted all game sales in Russia, and Valve is working on a few new games.
More stories from Ukraine today as more and more game developers pledge support to the country and its people. We've also got confirmation from Valve that it's currently working on a few "exciting" titles and that Elden Ring has unsurprisingly sold quite well. That and more down below.
CD Projekt Halts All Game Sales In Russia And Belarus
Games like The Witcher 3 and Cyberpunk 2077 can no longer be purchased in Russia or Belarus as developer CD Projekt Red has halted all digital sales in both countries. The studio released a statement earlier today saying that it "stands firm with the people of Ukraine" as more developers have begun to do everything they can to support the country. This follows CD Projekt Red's recent donation of $240,000 to humanitarian efforts in Ukraine.
Related: Here Are Ukrainian Video Game Studios You Can Support Right Now
The Pokemon Company To Donate $200,000 To Help Families In Ukraine
Possibly the biggest company to show support for the people of Ukraine is The Pokemon Company, which similarly made a $200,000 donation to GlobalGiving today, a charity dedicated to collecting donations for grassroots charities. The Pokemon Company also made a statement on Twitter today, explaining that the donation is to support "families and children affected by the crisis." Hopefully, it and CD Projekt Red's announcements spur even bigger publishers to take action as well.
Valve Has Multiple "Exciting" Games In Development
Valve's video game output over the past decade hasn't been great, with its biggest high-profile release being Half-Life: Alyx, a VR title that only the truly privileged can experience. That looks set to change soon, as Valve itself has confirmed it has "multiple" exciting games are in the works following the release of Aperture Desk Job. Valve doesn't give even a smidgeon of a hint about what those games could be, but let's hope one of them has a three on the end.
Elden Ring Has Strongest First Week Sales Of Any FromSoftware Game
Turns out Elden Ring is pretty popular – who knew? Along with releasing to incredible critical success, FromSoftware's open-world masterpiece seems to have done pretty well commercially as well. According to Famitsu, Elden Ring has sold over 270,000 copies in its first week in Japan alone. Reports from the UK later revealed that Elden Ring has had a bigger launch than Cyberpunk 2077, and has enjoyed the best launch of any game outside of FIFA or Call of Duty since Red Dead Redemption 2 was released four years ago.
Returnal Developer Housemarque Is Working On A New IP, Not Returnal 2
Finally, we have the news that Housemarque plans to move onto greener pastures as it has revealed its next project will be a new IP rather than a sequel to Returnal. Housemarque doesn't generally do sequels, so this news isn't too surprising, but it's still a little disappointing for those hoping for a return to Atropos. Well, at least we get to see what else Housemarque is capable of.
Next: Wait, Are Pokemon Scarlet & Violet Set In Space?
If You Won't Give Aloy A Girlfriend, Make Her Asexual
Aloy goes without a love interest again in Horizon Forbidden West, which wouldn't be so bad if the game bothered to explore it
Read Next
About The Author