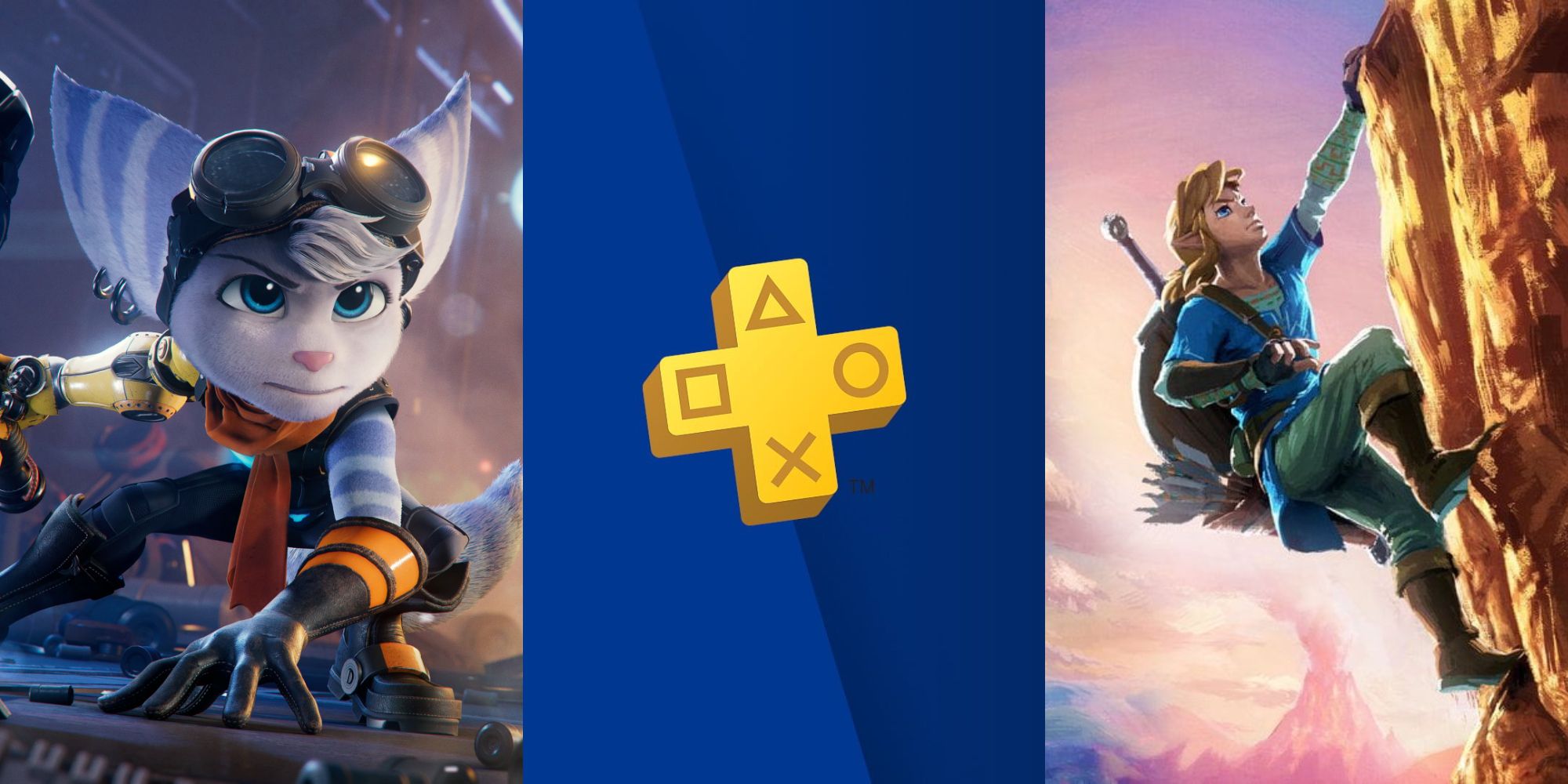 The Biggest Gaming News For March 29, 2022
Tons of interesting news to get through today, including the official announcement of Sony's new and improved PlayStation Plus subscription service. We also got the unfortunate news that Breath of the Wild 2 is being pushed back into next year and some drama surrounding the development of Rivet from Ratchet & Clank: Rift Apart. More details about these stories and more can be found below.
PlayStation Merging Now And PS+ With Downloadable PS2 Games
PlayStation finally announced its new subscription service, detailing the service's three tiers and what users will get for each tier. PS Plus Essentials, PS Plus Extra, and PS Plus Premium are your tiers, the first being what the service is right now. PS Plus Extra will give players a massive library of downloadable PS4 and PS5 games, while PS Plus Premium offers up PS1, PS2, PSP, and streamable PS3 games. The service will launch in June, although a specific launch date was not provided.
Related: PlayStation's Legacy Should Be Embraced, But Not Held Hostage Behind A Paywall
PlayStation Exclusives Won't Come To PS+ Day One
A short while after PlayStation announced its new subscription service, SIE CEO Jim Ryan was quick to clarify just what users will be getting with their subscriptions. Unlike Xbox Game Pass, Ryan explained that first-party titles will not be coming to the service on day one, claiming that doing so would have a "knock-on effect on the quality of the games." Day one releases are a big reason as to why Game Pass is so popular, so it'll be interesting to see how PlayStation's new service competes without the feature.
The Legend Of Zelda: Breath of The Wild 2 Delayed Until Spring 2023
The list of upcoming releases this year just got a little less exciting as Breath of the Wild 2 has been officially delayed by Nintendo. First revealed with a release window of 2022, Breath of the Wild 2 has now been pushed back to Spring 2023, ensuring that the beginning of next year will be just as stacked as 2022. Nintendo also showed off a sliver of new footage, featuring a stoic Link with a pretty banged-up Master Sword.
Ratchet & Clank: Rift Apart Lead Writer Claims Her Work On Rivet Is Being "Erased"
What started out as a pretty fun story at the start of the day has turned into a pretty serious issue. Ratchet & Clank: Rift Apart lead designer Mark Stuart recently held a talk at GDC about Rivet's development, including rejected names and design ideas. The game's lead writer Sam Maggs then posted a long Twitter thread about how Stuart was "taking unilateral credit," accusing him of erasing her contributions. According to Maggs, Rivet was going to be "cut from the game entirely" if it wasn't for her fighting for the character.
Fortnite's No Build Mode Is Official
Every Fortnite fan on the planet was expecting that this would be the case, but Fortnite's new No Build Mode is staying put. The mode itself is called Fortnite Zero Build and is separate from your regular Fortnite shenanigans as building has now returned to the game. In Fortnite Zero Build, players will have a recharging Overshield and can use blimps to get to higher ground. It's a neat alternative for people who aren't a fan of the building mechanic, but some Fortnite fans are worried this new mode could potentially split the fanbase.
Next: I Might Consider A PS Plus Premium Sub If It Lets Me Play These Forgotten PS3 Classics
Bella Thorne Is The Best, Most Chaotic Choice For Lady Deadpool
Read Next
About The Author