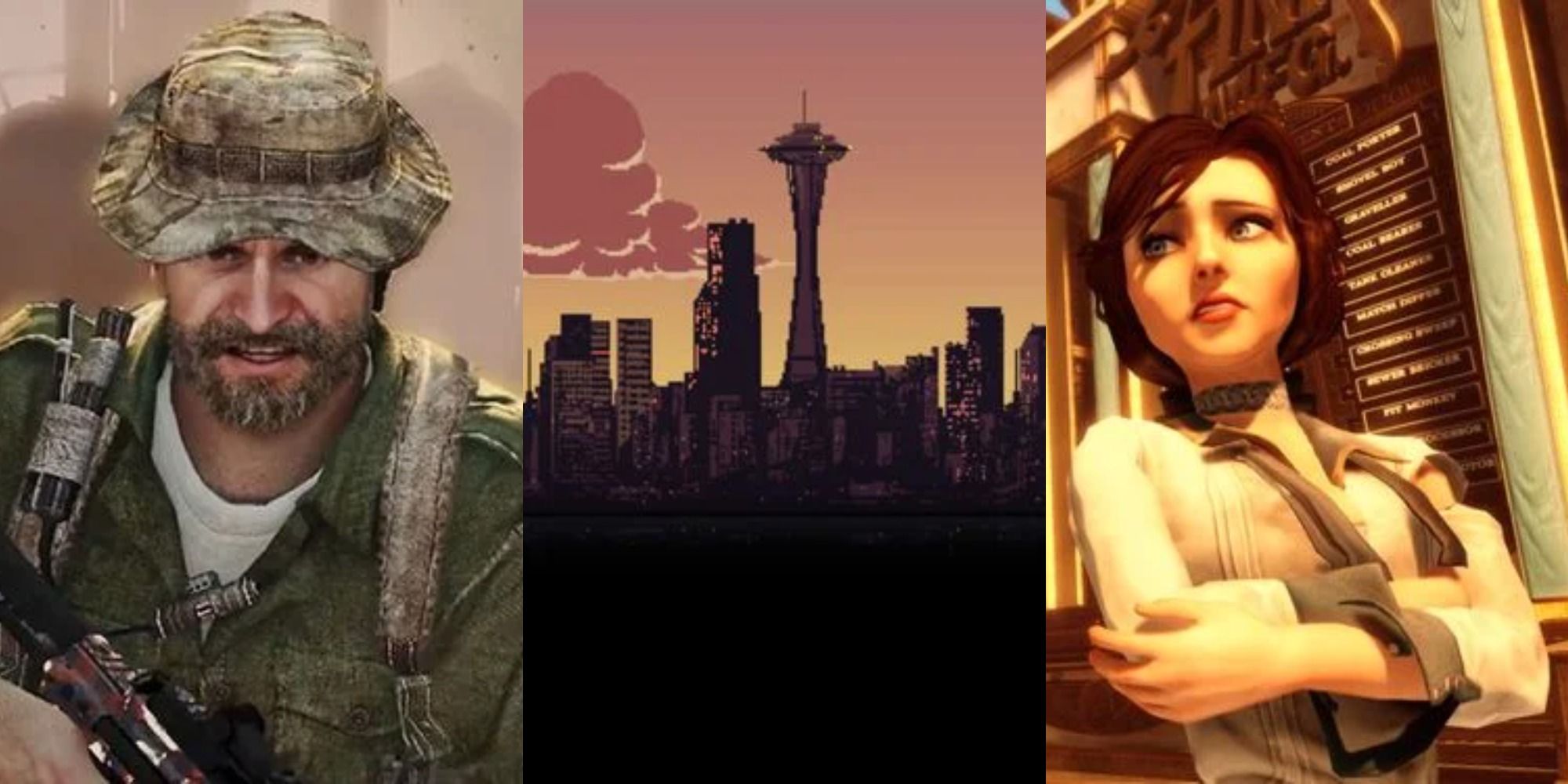 The Biggest Gaming News For March 27, 2022
Captain Price becomes the hottest guy in games, Coffee Talk designer Mohammad Fahmi passes away, and BioShock Infinite gets tons of updates.
Sundays tend to be slow in the world of gaming and this one really wasn't exceptional. But stuff still happened and that's what these roundups are all about. We found out today that Captain Price happens to be the hottest guy in games except everybody disagrees and BioShock Infinite has been getting constant updates without anybody knowing why. In sadder news, we also heard that Mohammad Fahmi passed away. These are just our top stories and so read on for the rest.
RELATED: An Olympia Investigation: Psychic Or Charlatan?
Study Claims Captain Price Is The Hottest Guy In Games, Everyone Disagrees
People are up in arms over the assertion that Captain Price might just be the hottest guy in gaming. Thought that was Chris Redfield? Takemura? Arthur Morgan? Well, a certain study just found that Captain Price takes the top spot. This was based on a computer algorithm, so the results are of course questionable, but nobody has really been challenging the study on these grounds. The vast majority of people are just upset that it wasn't Garrus.
BioShock Infinite Is Receiving Constant PC Updates, But No One Knows Why
BioShock Infinite has been getting constant updates, but nobody can figure out why. The game came out in 2013 and hasn't been patched in years, prompting many to speculate that some news about a remaster might just be in the works. There have been rumors concerning a sequel as well. "BioShock Infinite just got updated for the ninth time this month," Reddit user Chunchun pointed out. "Could it be a next-gen patch?" While this would certainly be exciting, the general consensus appears to be that 2K Games has just been working on a game launcher.
Among Us Servers Are Currently Down Due to DDoS Attacks
The servers for Among Us have been down for hours on account of an ongoing DDoS attack. Who lies behind all of this and what they want remains unclear. The developer however has been taking the matter very seriously, announcing on Twitter that "we have a sabotage going on lol" before noting that "service will be offline while the team works on fixing it, but might take a bit, hang tight!!!!! sorry!!!" The company went on to say that "someone really had to DDoS us at the end of my work day??? Smh???? it's 5pm i wanted to nap this is so rude."
Studio Heads Praise Four-Day Work Weeks
Studios have been experimenting with four-day work weeks for a while now and everything seems to be going rather well. Several creative directors and chief executive officers recently reflected on the policy, noting that making the switch has turned out to be a huge success for them. Creative Director at Kitfox Games Tanya Short noted that "it was almost impossible to go back to five days. We briefly discussed it, but nobody wanted to even try." She added that workers have been reporting much lower levels of stress on the whole.
Coffee Talk Creator Mohammad Fahmi Passes Away
The designer behind Coffee Talk, Mohammad Fahmi, passed away from unknown causes. The news comes from a family member who announced their death on Twitter this afternoon. Friends and colleagues have been offering their condolences. "Today, we've received the most devastating of news," Toge Productions announced. "Our beloved Fahmi, the writer of Coffee Talk and a beloved friend of Toge Productions, has passed away. We are absolutely devastated by his early departure. Thank you for everything you have done for Toge Productions, for the indie game industry, and for your friends and family. We will never forget you and you will always be in our hearts."
NEXT: They Don't Make Games Like Naughty Bear Anymore
New Eeveelution Has Already Been Practically Confirmed By The Anime
Read Next
About The Author