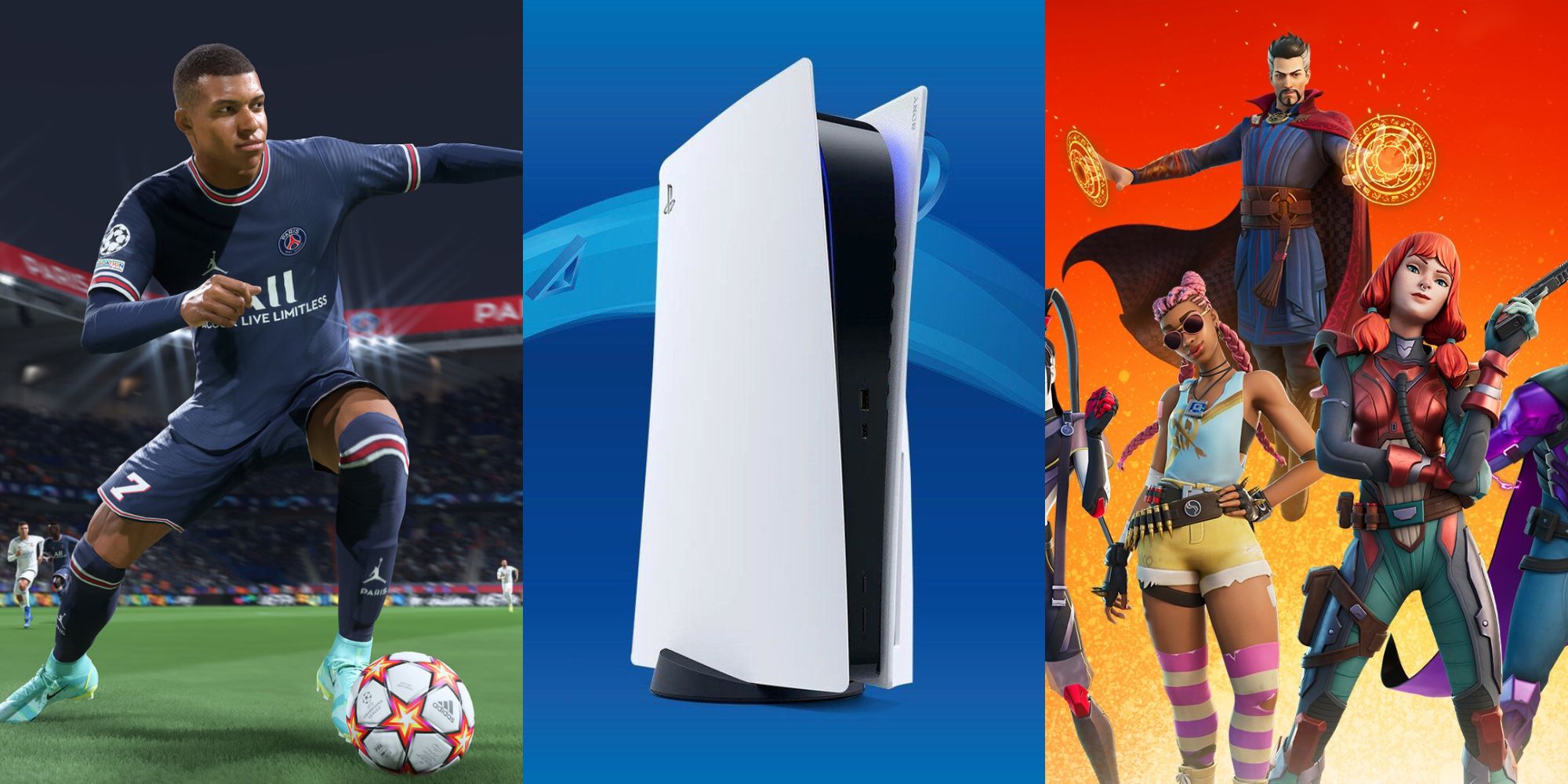 The Biggest Gaming News For March 24, 2022
You'd think that with PS5s selling out almost as soon as they're made available, Sony would perhaps consider leaving the PS5 Pro for a few years down the line, not potentially next year. That's just one news story in today's lineup, which also includes the news that Fornite's new No-Build mode looks to be around for a while and that the FIFA series may be undergoing a very peculiar name change after the release of FIFA 23. You can find more details below.
PS5 Pro Reportedly Launching In 2023
Yes, most people out there currently can't get their hands on a regular PS5, but Sony is reportedly still going ahead with plans to launch a PS5 Pro in either late 2023 or early 2024. According to the report, the PS5 Pro could have around double the power of a standard PS5, and is apparently being designed with the PSVR2 in mind. It would certainly be a pretty impressive (and expensive) piece of tech, but is the market really ready for such a thing when shortages currently hinder those that want a normal PS5 from getting one?
Related: Ghostwire: Tokyo's Sequel Needs To Be In A New City
Fortnite Seems Likely To Keep Its No-Build Mode
Fortnite's new No-Build mode has proven quite popular, with many players returning to see how things have changed now that one of the game's core features has been removed. Now it seems like Epic is planning to make this change permanent, adding no-build modes alongside the return of the building mechanic. There are two signs this is the case, the first being several no-build modes discovered by a Fortnite dataminer, and the second being some now updated loading screens tips that begin with "In modes with building enabled." It's not confirmed, but it seems pretty likely at this point.
FIFA 22's Market Crash Lets Free-To-Play Players Have Fun Too
FIFA To Be Rebranded As EA Sports FC, According To Insider
EA's messy relationship with football organization FIFA seems to be coming to an end, as it's been reported that the publisher is going to change the name of its series of football games in order to avoid paying the hefty license fee. After the release of FIFA 23, the series will allegedly be known as EA Sports Football Club – or EA Sports FC for short – according to industry insider Jeff Grubb. FIFA will reportedly be taken over by a different developer, although whether this is an existing dev or one built by FIFA itself is unknown.
Kirby Was Nearly Too Round To Be In A 3D Platformer
Kirby and the Forgotten Land launches tomorrow and the developers have been sharing some of their struggles with transitioning the little pink blob to 3D. One of these issues was Kirby's design, with him perfectly spherical and possibly confusing for players to tell which direction he's facing. The developers also apparently used handy trickery like camera angles and "fuzzy landing" to make the game more accessible.
Activision Blizzard Is Being Sued Yet Again For It's "Culture Of Sexual Harassment"
We'll finish off with a more serious story as Activision Blizzard has been hit with another lawsuit due to its toxic workplace, this time by an anonymous employee referred to as "Jane Doe." The lawsuit includes several horrible encounters between the victim and her supervisors, detailing years of sexual and emotional abuse. When the victim raised her voice to talk about her concerns, Activision Blizzard allegedly retaliated by demoting her and rejecting her for any kind of future advancement. The victim is now seeking compensation for lost earnings, medical expenses, and punitive damages.
Next: Happy Birthday Bloodborne, You're Still One Of The Best Games Ever Made
Elden Ring Players Are Making Radahn Kill Himself
Read Next
About The Author