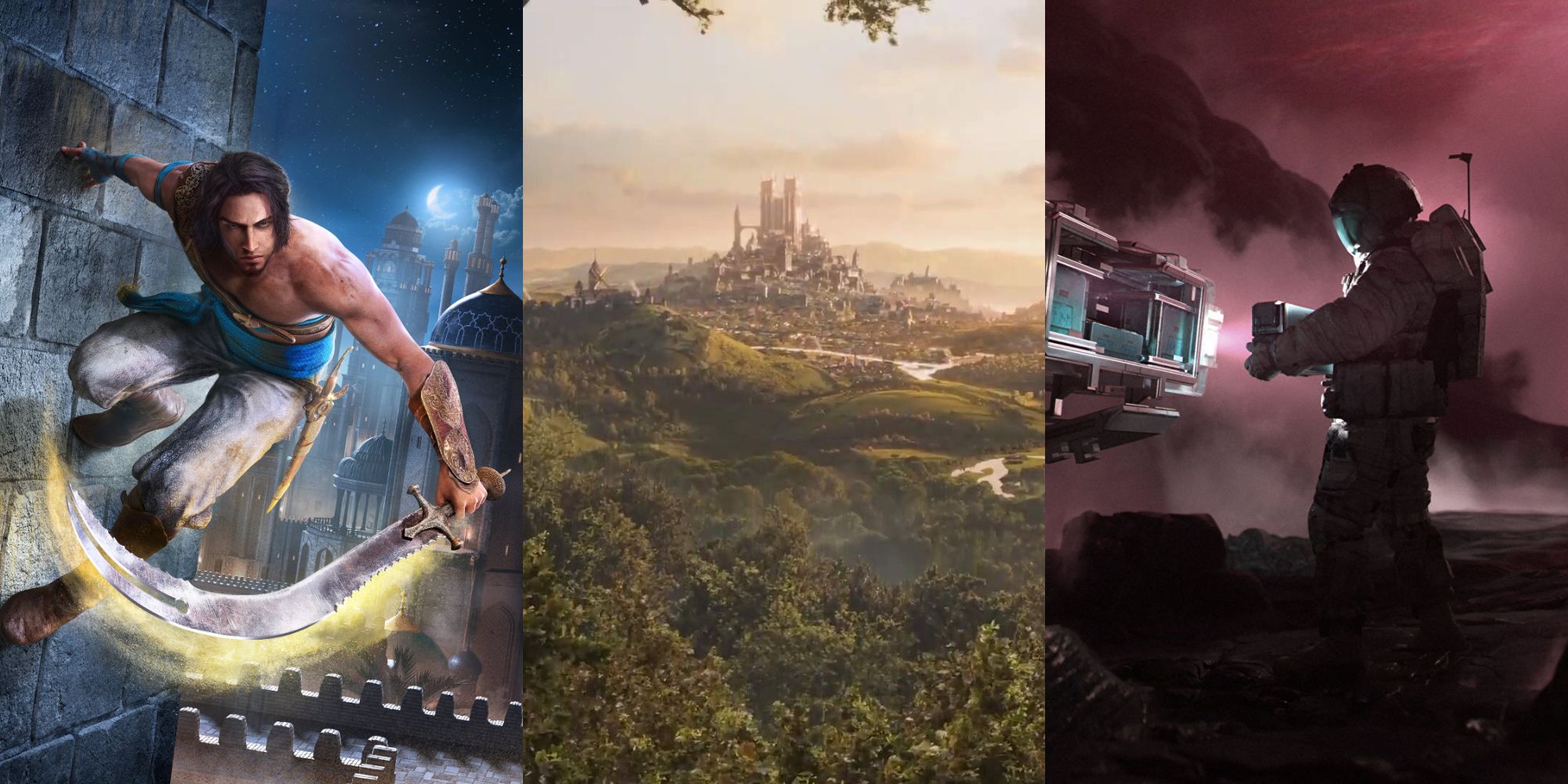 The Biggest Gaming News For March 22, 2022
Another day, another big batch of news to get through, including the report that Ubisoft is allegedly working on a new 2.5D Prince of Persia game amon
Another day, another big batch of news to get through, including the report that Ubisoft is allegedly working on a new 2.5D Prince of Persia game amongst a bunch of other exciting projects. We've also got some details about why development on Microsoft's Fable reboot is taking so long and the news that Mass Effect director Casey Hudson is hiring for a new AAA project. More details below.
Ubisoft Reportedly Developing New 2.5D Prince Of Persia
Tom Henderson, a rather accurate and reliable leaker, hinted at a bunch of new projects from Ubisoft today, including a 2.5D Prince of Persia game that would take the series back to its roots. Other upcoming games revealed by Henderson include a sequel to Immortals: Fenyx Rising, The Crew 3, a smaller Assassin's Creed game called Assassin's Creed Rift, and the recently confirmed Splinter Cell Remake which apparently won't launch until 2024 at the earliest.
Related: You Can't Fix Open World Games By Taking Away The Map Markers
Fable Development Slow As Playground Games "Lacked People With Knowledge," According to Ex-Developer
Microsoft's Fable reboot was announced with Playground Games at the helm, a strange move considering the dev has only really worked on racing games. According to an ex-developer, progress on Fable was initially very slow as Playground Games "lacked people with knowledge" or experience with high-budget open-world RPGs. Playground has since hired more people, so it's unknown whether these problems still exist, but it gives us an idea as to why Fable has been in development for so long.
Mass Effect Director Working To Build "All-New Science-Fiction Universe" At New Studio
Most people who know who Casey Hudson is will be familiar with his work on the Mass Effect series, a set of top-notch sci-fi shooters that captured the hearts of many. Hudson recently left BioWare and formed his own company, Humanoid Studios. That studio is now hiring for its first project, a AAA project that aims to create an "all-new science-fiction universe" for fans to enjoy. Sound pretty ambitious, but Hudson is definitely one of the best people for the job.
Elden Ring Speedruns Are Now Down To 25 Minutes
Elden Ring speedruns might have taken a blow due to the game's latest patch, but FromSoftware should've known that speedrunners never stay down for long. Having discovered the Zip Glitch which quickly lets players teleport across the map, a new record of 25 minutes and 29 seconds has been set, beating the previous record of 28 minutes and 59 seconds by some margin. With this new glitch in tow, it's only a matter of time before this record is smashed as well.
Nintendo Switch Adds Folders In Latest Update
Switch fans no longer have any excuse if they have a messy dashboard as the system's latest update has finally added folders to let players group up apps and games. While they're called "Groups" rather than folders, they function the exact same way, allowing users to store up to 200 games in one Group. You can have up to 100 groups on one system and if you need more than that, then you officially have a problem.
Next: Don't Forget About Cyberpunk 2077's Disaster In Your Excitement For The Witcher 4
Elden Ring Player Beats Bosses Without Lifting A Finger
Read Next
About The Author