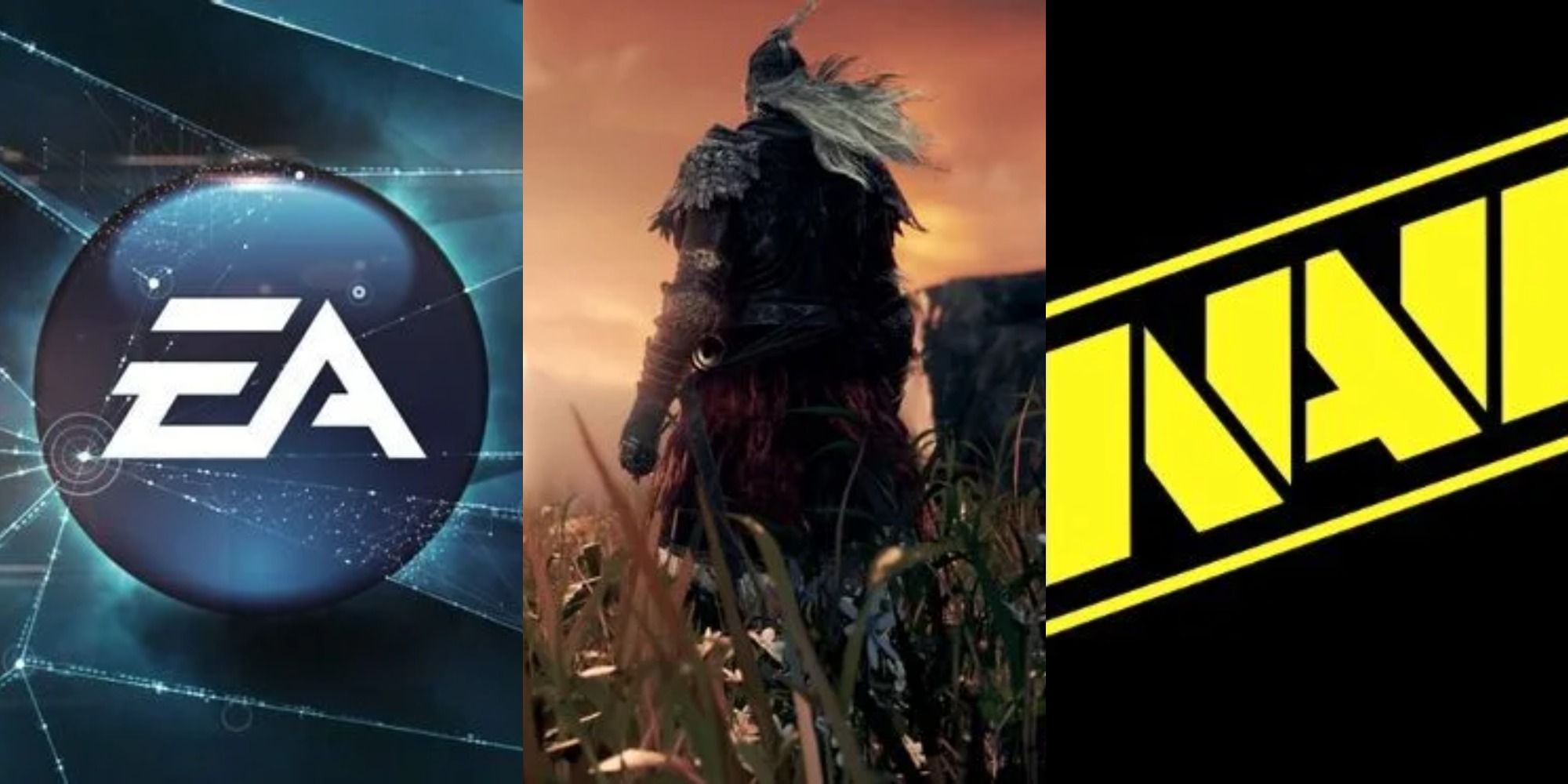 The Biggest Gaming News For March 12, 2022
You made it to the weekend! Time to sit back, relax, and play some games. But don't get too absorbed because there's quite a bit of news to read through first. We discovered for example that FromSoftware employees have been complaining about poor pay and working conditions even despite the success of games like Elden Ring, esports team Na'Vi won't be leaving Ukraine regardless of the Russian invasion, and several companies including EA, Gearbox, and Microsoft have spoken out against the anti-trans directives in Texas. This wasn't everything, so if you really want to keep on top of the news, read on for the rest.
RELATED: Is Trials Of Osiris Even Worth It Anymore?
FromSoftware Employees Report Poor Pay And Working Conditions
FromSoftware has had a number of huge hits over the years including Dark Souls, Bloodborne, and Elden Ring. But workers at the company haven't seen much benefit from their success. According to reports on the job board Career Connection, they've been struggling with bad wages and working conditions for years. FromSoftware currently has a rating of 2.6 out of 5.0 stars. Employees gave the company a 2.2 for job satisfaction, 4.2 for workplace intensity, 2.6 for stress management, and 1.9 for compensation. "The amount of pay is very low in terms of the workload," a programmer said. "The attrition rate at the company is extremely high."
Skyrim Mod Make Bandits More Eloquent
Bandits are a pretty constant presence in Skyrim. This could be seen as a concern in and of itself, but the much more serious problem is the fact that all of them keep repeating the same lines. "Prepare to die," they warn. "I'll mount your head on my wall," they threaten. Well, now you can hear them shout something a bit more exciting because modders have added more than 300 new barks to the game. "Bandits might react differently when aiming a bow or sneaking near their camps," the modders note. "They might comment on your weapon, your armor, the material of your weapon, your gold, your sex, your race, time of day of the encounter, the location, your level. They might react to you using shouts or to you killing their allies mid-combat… and the list goes on!"
Ukrainian Esports Team Na'Vi Will Not Leave The Country Amidst Russian Attack
Na'Vi is an esports team based in Kyiv, Ukraine. You might think they'd have some apprehensions given the recent invasion by Russia, but the team is apparently digging in their heels. According to their most recent statement on the matter, they have no plans to leave the country. "Na'Vi is a Ukrainian club founded in 2009 in Kyiv. More than 90% of our employees are now in Ukraine and are not going to leave the country," they declared. "We take people out of the most dangerous regions and help them find housing. In our cars, volunteers daily deliver humanitarian aid around Kyiv and the region, and all Na'Vi clothes are distributed to people who spend the second week in cold bomb shelters, to children in hospitals and orphanages."
EA, Gearbox, And Microsoft Among 65 Companies Speaking Out Against Texas Anti-Trans Directives
Numerous companies including EA, Gearbox, and Microsoft have signed an open letter which states their opposition to the anti-trans directives in Texas. "The recent attempt to criminalize a parent for helping their transgender child access medically necessary, age-appropriate healthcare in the state of Texas goes against the values of our companies," the statement reads. "This policy creates fear for employees and their families, especially those with transgender children, who might now be faced with choosing to provide the best possible medical care for their children, but risk having those children removed by child protective services for doing so." The companies call this "only one of several efforts discriminating against transgender youth that are advancing across the country."
GhostWire: Tokyo's Former Creative Director Sets Up New Studio, Unseen
The creative director behind GhostWire: Tokyo, Ikumi Nakamura, just announced the establishment of a new studio called Unseen. When it comes to the focus of this new developer, Nakamura said that "I don't want to think only in terms of video games," adding that Unsesen will be creating "a new intellectual property that can work as a variety of entertainment media." Nakamura went on to say that "I can't say much, but we are putting a lot of care into the scenario and characters of our first game." She apparently wants to create something with "characters that reflect real-life personalities and minorities with an open-minded setting that represents multiple cultures."
NEXT: It Shouldn't Be This Hard to Make a Final Fantasy Racer
Pokimane Calls Out Sexist Abuse And The Obsession With Her Appearance
Pokimane calls out double standards on Twitch, with women criticized for being attractive.
Read Next
About The Author