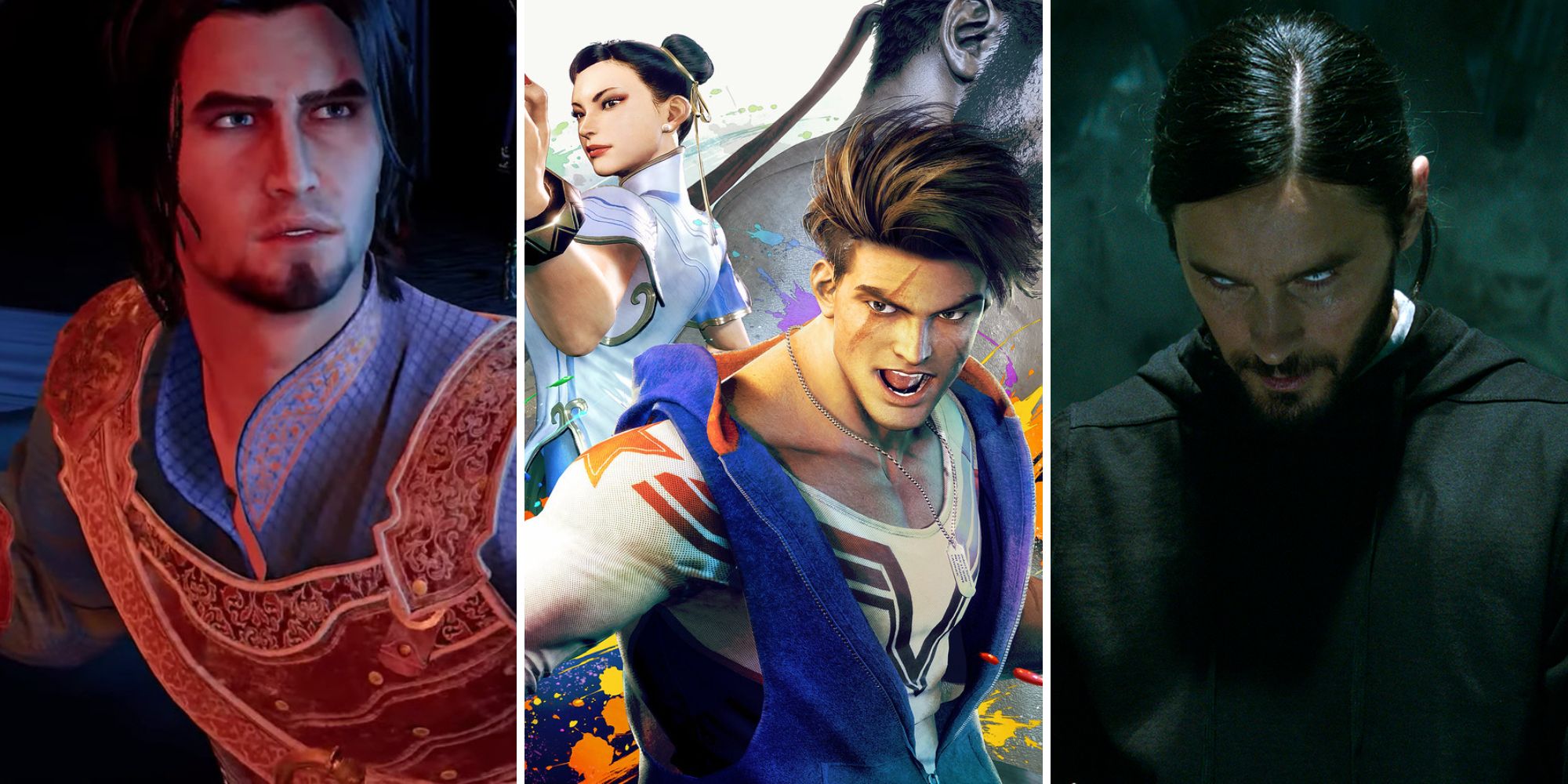 The Biggest Gaming News For June 3, 2022
If you think you've had a bad day today, spare a thought for the folks working on the Prince of Persia: Sands of Time remake as Ubisoft has announced the game has been delayed yet again, and has even been delisted from retail stores.
That's our biggest story today, but we've also got the news that Street Fighter 6's roster seems to have leaked, along with the announcement that Morbius is headed back to cinemas thanks to all the memes. You'll find more details down below.
Prince of Persia: The Sands Of Time Remake Has Been Delayed Again, Delisted From Retail Stores
Prince of Persia: The Sands Of Time remake has suffered yet another setback as Ubisoft has revealed the game is no longer targeting a fiscal year 2023 release. Worse still, the game has also started getting delisted at various retailers including GameStop, as fan are also having their pre-orders canceled. Ubisoft doesn't give even a pencilled in release window for when we can expect the game, but does explain that this further delay has been caused by the switch of developers from Ubisoft Pune and Mumbai to Ubisoft Montreal.
Related: Prince Of Persia: The Sands Of Time Shouldn't Be This Hard To Remake
Street Fighter 6 Roster Leaks Online
Quite a lot of new information about Street Fighter 6 has leaked online since the game's reveal during last night's State of Play showcase, including what seems to be the game's full roster. Most of the characters you'd expect to be present are included in Street Fighter 6, but this leak also reveals seven brand-new characters entering the Street Fighter universe.
Morbius Is Returning To Cinemas Following Viral Meme Outbreak
Morbheads can celebrate as Dr. Michael Morbius is set to return to the silver screen thanks to the film's recent viral meme outbreak. Over 1,000 theatres will start screening Morbius again, as Sony looks to capitalize on the film's ironic success that has only ramped up since it's first release. Whether or not people will actually go watch it this time around is another matter entirely.
EA Expresses Support For LGBTQ+ And Women's Rights Following Dispute With Workers
EA seems to have walked back its recent commitment to not comment publicly on trans and women's rights after staff threatened to walk out if the company participated in Pride. In a statement posted to EA's official Twitter account earlier today, the publisher took a stance by saying "As a company we are united that Trans Rights are Human Rights. Women's Right's are Human Rights." It might have taken some convincing, but it's good that EA has made the decision to speak out publicly.
Mega Drive 2 Announced, Includes Sega CD Games
Finally, Sega had a little announcement to make as it has revealed a new mini console. The Mega Drive 2 is set to launch on October 27 in Japan and will feature 50 different games, including a select few Sega CD titles. Sega's English speaking channels are yet to comment on whether this is exclusive to Japan, but it's something to import if you're really desperate for some retro goodness.
Next: Stardew Valley Provides A Sense Of Normalcy For People With Chronic Illness