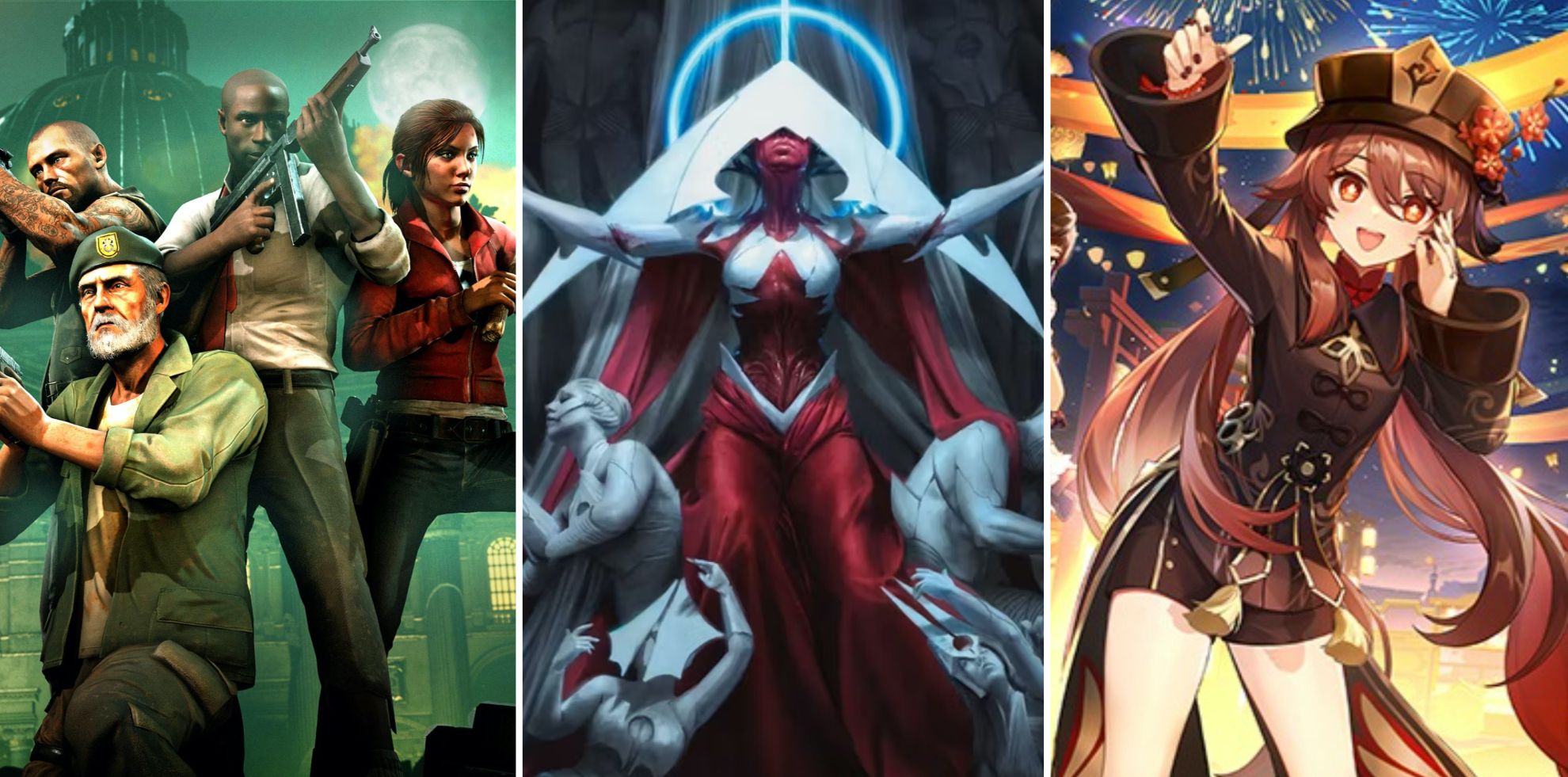 The Biggest Gaming News For January 7, 2023
The prototype for Left 4 Dead leaks, Phyrexia: All Will Be One releases ahead of schedule, and Genshin Impact gets a big update.
Welcome to another wonderful weekend, hopefully filled with plenty of games, gaming, and well, you know, more games. I can only assume that you've gotten behind on all of the latest news, but don't worry because I've got you covered. Today, we found out that a prototype for Left 4 Dead was leaked, Magic: The Gathering's Phyrexia: All Will Be One has been released early, and Genshin Impact was just given a massive update. As always, these are just our top stories and so read on for the rest.
RELATED: Final Fantasy 14 Community Spotlight: Innis'a's Molluscan Expedition Across Eorzea
Guilty Gear Strive Is "Unplayable" Because of Hackers, Say Streamers
The popular fighting game Guilty Gear is apparently "unplayable" on account of hackers, at least according to streamers. "It appears that the exploit has now evolved and is affecting almost every form of online play," the professional Guilty Gear Strive player Hotashi tweeted. "Whoever is using this r-code exploit can now use this vulnerability to cause the GGST client to have some sort of leak, slowing the game to an unplayable crawl. This occurs even in training mode and doesn't happen with steam in offline mode."
Genshin Impact Update 3.4 Adds New Desert Region, Characters, And More
Genshin Impact recently got the biggest update in years, adding a new desert region, a couple of characters, and quite a bit more. Players can for example experience a series of seasonal celebrations which "include a music festival featuring guests from afar and a Paper Theater performance, a beloved folk art show performed by local veteran artisans with the help of the Traveler."
MTG's Phyrexia: All Will Be One Suffers Massive Leaks Ahead Of Launch
Phyrexia: All Will Be One has apparently suffered a massive leak ahead of launch. "So, we've seen almost all the rares at this point," the user on Reddit going by the name of Askvo pointed out. "I think we're at 58/ 60? We've seen all the 10 gold legends, all the rare spheres, the five uncompleated Planeswalkers, the Twilight Cycle, the five fast lands, and a bunch of other assorted rares."
Left 4 Dead's Original Prototype Has Leaked Online
The prototype for Left 4 Dead has been leaked, allowing players to explore an early concept of the game, something originally called Zombie City. This can be enjoyed in the form of a mod for Counter-Strike: Source. "Zombie City is a map created by Valve (or possibly Turtle Rock Studios) that was a part of the map sources folder that was released today," the modder known as Wolfclock explained. "It is likely the starting point of Left 4 Dead and for those of you who have heard the name Terror-Strike before, you will love to get the chance to play this prototype level."
Final Turtle Designs For TMNT: Mutant Mayhem Have Leaked Online
The final turtle designs for Teenage Mutant Ninja Turtles: Mutant Mayhem have been leaked online, causing quite a stir among fans of the franchise. While they've been well received for the most part, some people have naturally taken a disliking to the new designs, calling them strange. You might want to set up some filters going forward if you're afraid of spoilers.
NEXT: What Is TheGamer Staff Playing This Weekend?