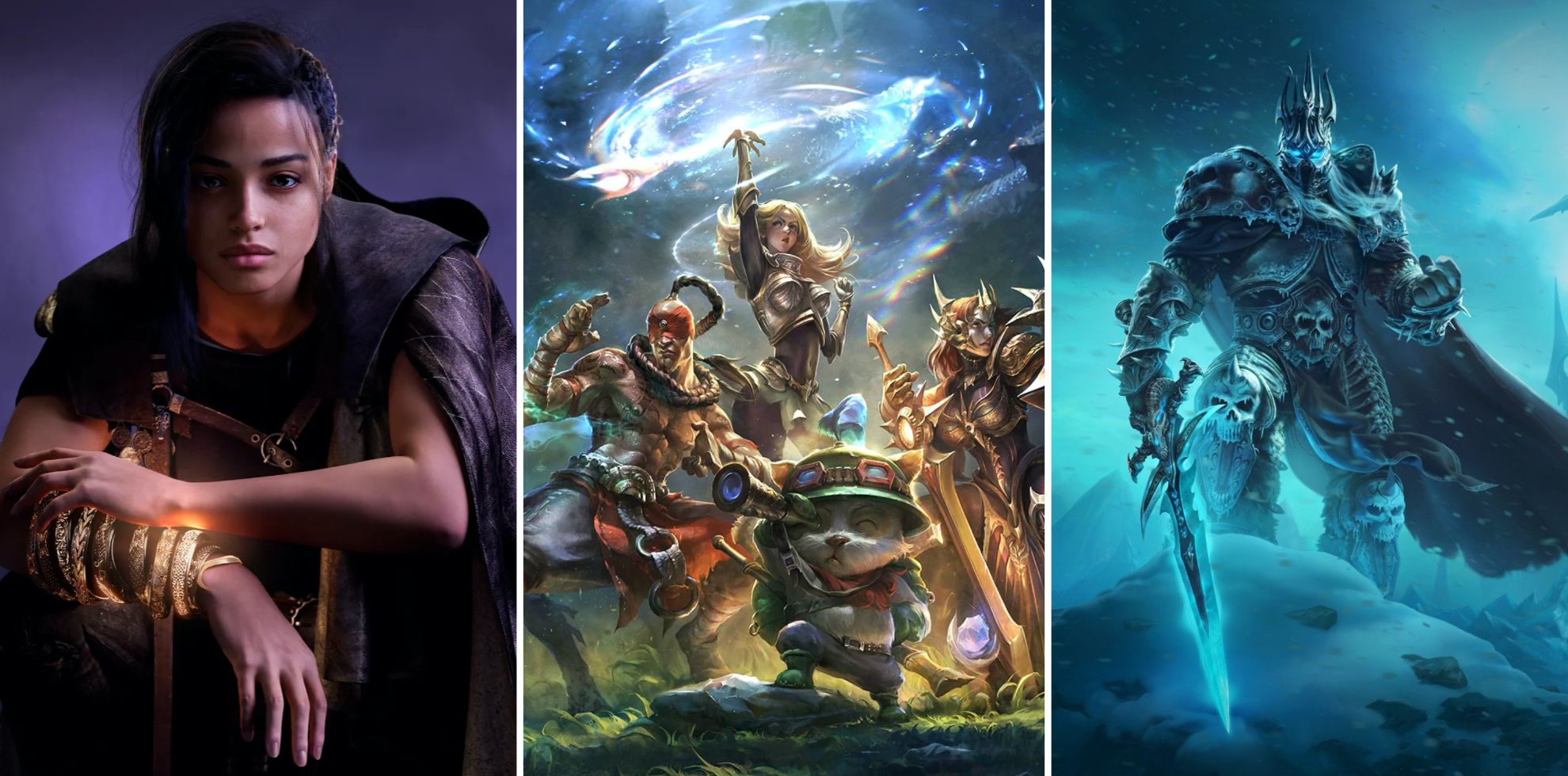 The Biggest Gaming News For January 23, 2023
Forspoken springs a leak, League of Legends will be getting better events, and Blizzard fires a manager for protesting a poor labor practice.
Welcome to yet another work week. I sure hope that you haven't had your nose to the grindstone all day, but just in case you've been on the clock since this morning, I've got you covered with our daily news roundup. Today, we heard that Forspoken spoilers have been leaked well ahead of launch, League of Legends will soon be getting better events, and a manager working on World of Warcraft was recently fired for protesting poor labor practices. There's more where this came from, so read on for the rest.
RELATED: Cyberpunk 2077's Sequel Should Focus On Cyberpsychosis
Original Pokemon Yellow Copy Worth $10,000 Ruined By US Customs
Someone who bought a rare copy of Pokemon Yellow valued at roughly $10,000 just had their investment ruined by Customs and Border Protection. "Friend of mine received this sealed and graded original copy of Pokemon Yellow," Stephen Kick said on Twitter along with a picture of the punctured property. "US Customs: broke the acrylic case, ripped and discarded the seal, sliced the front of the box off." Supposing that you've been thinking about purchasing any Pokemon merchandise, you may want to reconsider.
Microsoft Hosted A Private Sting Concert For Top Brass Before Announcing Layoffs
Microsoft apparently hosted a private concert featuring the singer Sting, but only invited top executives. The company went on to announce a massive layoff shortly afterwards. These are the largest since 2014, Chief Executive Officer Satya Nadella noting how they represent a roughly five percent reduction in total staff. The layoffs also affected its games division including Bethesda, The Coalition, and 343 Industries.
Forspoken Spoilers, Final Boss Leak Ahead Of Launch
Forspoken seems to have sprung a leak, spoilers including the final boss turning up all over the place. The upshot is that if you're hoping to go into Forspoken without any spoilers, you'd best avoid social media, because clips from various parts of the game have been appearing on Twitter and Reddit. Someone has even uploaded their entire playthrough on YouTube.
Riot Games Promises To Improve "Bland" League Of Legends Events
Riot Games responded to criticism about the "bland" events in League of Legends, promising to improve in the very near future. "We hear you," Senior Design Lead on Competitive Gameplay Jordan Checkman remarked. "Aware that some events do not contain the level of novelty/ excitement that they could at the moment. We are working on some short and long term investments to improve the quality of them going forward. This will involve more immersive experiences, changes to our event structures, and yes, even modes."
World Of Warcraft Lead Engineer Fired For Protesting Worker Ranking System
Lead Engineer at Blizzard Brian Birmingham was apparently fired earlier this week for protesting an employee ranking system, a poor labor practice at best. "This sort of policy encourages competition between employees, sabotage of one another's work, a desire for people to find low performing teams that they can be the best performing worker on, and ultimately erodes trust and destroys creativity," Birmingham explained in an email. The developer went on to say that "if this policy can be reversed, perhaps my Blizzard can still be saved and if so, I would love to continue working there, but if this policy cannot be reversed, then the Blizzard I want to work for doesn't exist anymore and I'll have to find somewhere else to work." The statement appears to have prompted his dismissal.
NEXT: Marvel's Avengers Failure Is A Valuable Lesson For An Unsustainable Industry