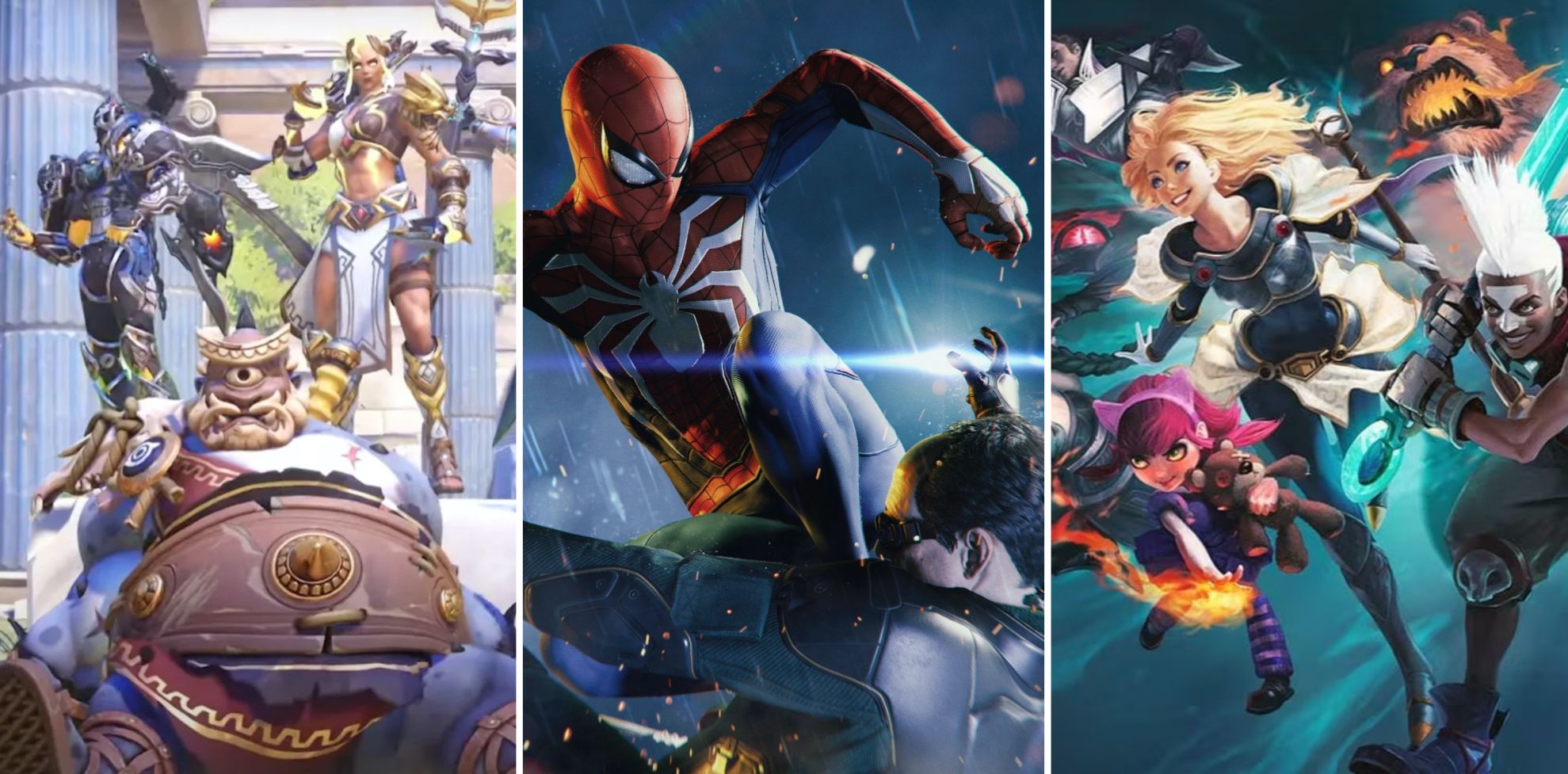 The Biggest Gaming News For January 22, 2023
Overwatch 2 gets a big change, Spider-Man 2 stays on schedule, and Riot Games experiences a data breach.
Let me first of all wish you a happy Year of the Rabbit. I have no idea what your plans are, but if you're anything like me, you're going to be spending most of this one playing plenty of games. I can only assume that much like last weekend, you've been frittering away this particular Sunday on your favorite pastime, meaning of course that you need some catching up on all of the biggest news. Well, don't worry, because that's precisely what these roundups are all about remedying. Today, we heard that Overwatch 2 is going to get some big changes when it comes to Ultimate charges, Spider-Man 2 remains on schedule, and Riot Games recently sprung a leak. As always, these are just our top stories and so read on for the rest.
RELATED: Ash's Final Pokemon Victory Lap Can't Forget About The Movies
Some exploits described as "extreme" have been keeping players out of GTA Online, at least I hope. "New extreme exploits have appeared allowing cheaters to remotely add/ remove/ modify your stats and permanently corrupt your account, aka ban/ delete," the user known as Tez2 said on Twitter. "Avoid playing without a firewall rule or playing at all." Tez2 later explained how the exploit is "partial remote code execution. Paid mod menus are racing as we speak to abuse this to the furthest extent. This could transform into something much worse."
Riot Games Has Been Hacked, Multiple Game Updates Affected
The developer behind League of Legends and Valorant, Riot Games, appears to have been hacked, causing a delay to multiple game updates. "Earlier this week, systems in our development environment were compromised via a social engineering attack," the company posted on Twitter. "We don't have all the answers right now, but we wanted to communicate early and let you know there is no indication that player data or personal information was obtained." Riot Games added that "unfortunately, this has temporarily affected our ability to release content."
Overwatch 2 Will Be Getting Changes To Ultimate Charges In Season 3
Overwatch 2 is going to be getting some substantial changes when it comes to Ultimate charges. Players on the other hand will have to wait until Season 3. "Changes are coming for this in Season 3," Executive Producer Jared Neuss replied to a complaint about the matter on Twitter. "Details will be in the patch notes, if not earlier." The developer explained how "the lack of acknowledgement isn't a lack of concern, just to be clear. It's much less interesting than that. We need better ways to communicate with players about issues like this."
Persona 3 Portable Devs Are "Very Aware" Of Sound Quality Issues
The developers working on the recently released Persona 3 Portable are "very aware" of the sound quality problems, at least according to reports. The news comes from industry watcher SMTNetwork which noted on Twitter how "it's sad that I had to confirm this with the development staff, but patches for all versions of the Persona 3 Portable port are deep into development/ quality assurance. They are very aware of the sound quality especially." SMTNetwork is a well known source for games by developer Atlus.
Yuri Lowenthal Still Has "A Little Bit" Of Work To Do On Spider-Man 2
The voice actor known for playing Peter Parker, Yuri Lowenthal, pointed out earlier this week that Spider-Man 2 remains on the horizon. "I've still got a little bit to do. It's a massive game, so I'm still doing a little bit of work," Lowenthal said during an interview. "I know they're confident about their release date and Insomniac has always been good about that. Obviously, I can't really talk about the game much, but I will tell you that it's astonishing. I'm so excited for you to play it. They know they've got big shoes to fill from the last two games and they've done it."
NEXT: Friendly Fantasy Critic Got Me Hoping 2023 Is Full Of Bad Games