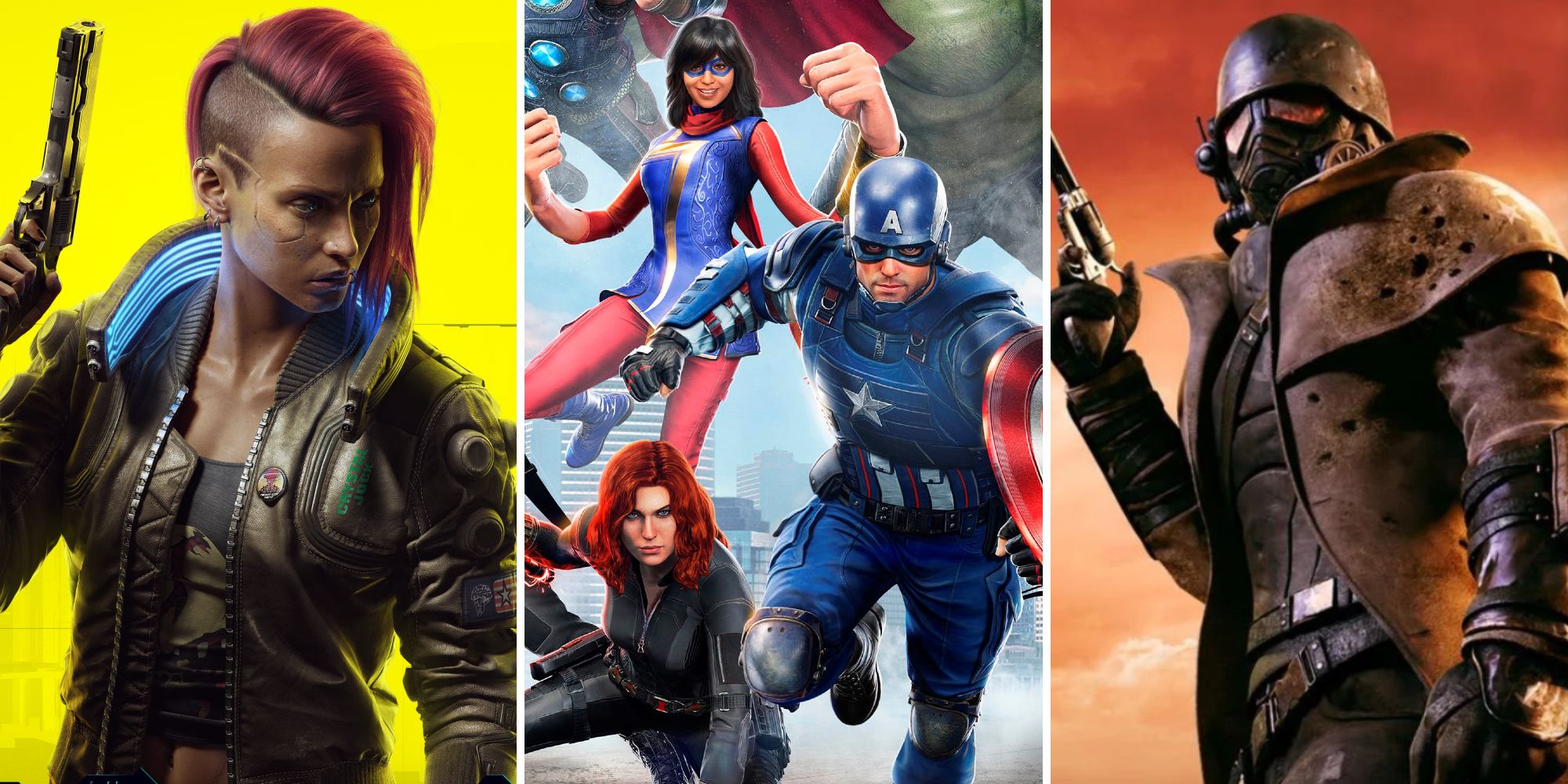 The Biggest Gaming News For January 20, 2023
Marvel's Avengers is ending support and Cyberpunk 2077's Phantom Liberty expansion will be CD Projekt's biggest yet.
Another busy work week in the gaming industry comes to a close, as today we received the news that many were probably expecting at some point this year – Marvel's Avengers will no longer receieve support after Spetmeber 30 later this year.
It wasn't all bad news today though, as CD Projekt Red has revealed Cyberpunk 2077's Phantom Liberty expansion will be the biggest in its history, while Obsidian's head says he'd like to take a crack at another Fallout game before he retires. For all the details, keep on reading.
Related: The Midnight Suns DLC Trickle Might Be Better Than A Full Expansion
Marvel's Avengers Confirms Support Will Cease On September 30
We'll get the disappointing news out of the way first, as Crystal Dynamics confirmed reports that support for Marvel's Avengers will end on Septmeber 30. After the launch of Update 2.8 on March 31, the game will receive no new content and will be pulled from sale digitally in September. As a thank you to the community, Crystal Dynamics has released a ton of cosmetic content for free, and has promised to keep the game playable as long as possible.
Cyberpunk 2077 Phantom Liberty Is The Biggest Expansion In CDPR's History
Before the whole catastrophe surrounding the launch of Cyberpunk 2077, developer CD Projekt Red was pretty renowned for its impressive DLC expansions. The Witcher 3's Blood & Wine and Hearts of Stone were impressively large, but the developer has claimed that its upcoming Phantom Liberty DLC for Cyberpunk 2077 is the biggest in its history. Pretty promising stuff, let's just hope it's not a repeat of the full game's release.
Obsidian Head Confirms No Fallout In Development, But Would "Love" To Do Another
Ever since Microsoft brought Bethesda and Obsidian under one roof, minds have raced at the thought of the latter getting another crack at the Fallout franchise. While we don't know of any projects in the work at the moment, Obsidian head Feargus Urquhart would love another shot before he eventually retires. Make it happen Microsoft!
Invincible Season 2 Is Coming Late 2023
It's been revealed that the show Invincible will be getting a second season at some point in late 2023, via an incredibly meta trailer that really drives home how much work goes into the show and why it took so long for a second season to be announced. We don't know an exact date, but it's nice to have confirmation that we have more Invicible to look forward to.
Armoured Core 6 Will Get An Hour Long Presentation February 3
Finally, we'll leave you with something to look forward to in the near future, as Bandai Namco has revealed that it will be presenting its BNE Fun Live 2023 presentation on February 3, in which Armored Core 6 will be taking center stage. We don't quite know what Bandai Namco and FromSoftware is planning to show off, but the event's hour-long runtime suggests we might get some gameplay.
Next: Plane May Seem Dumb, But It Has Great Characterization