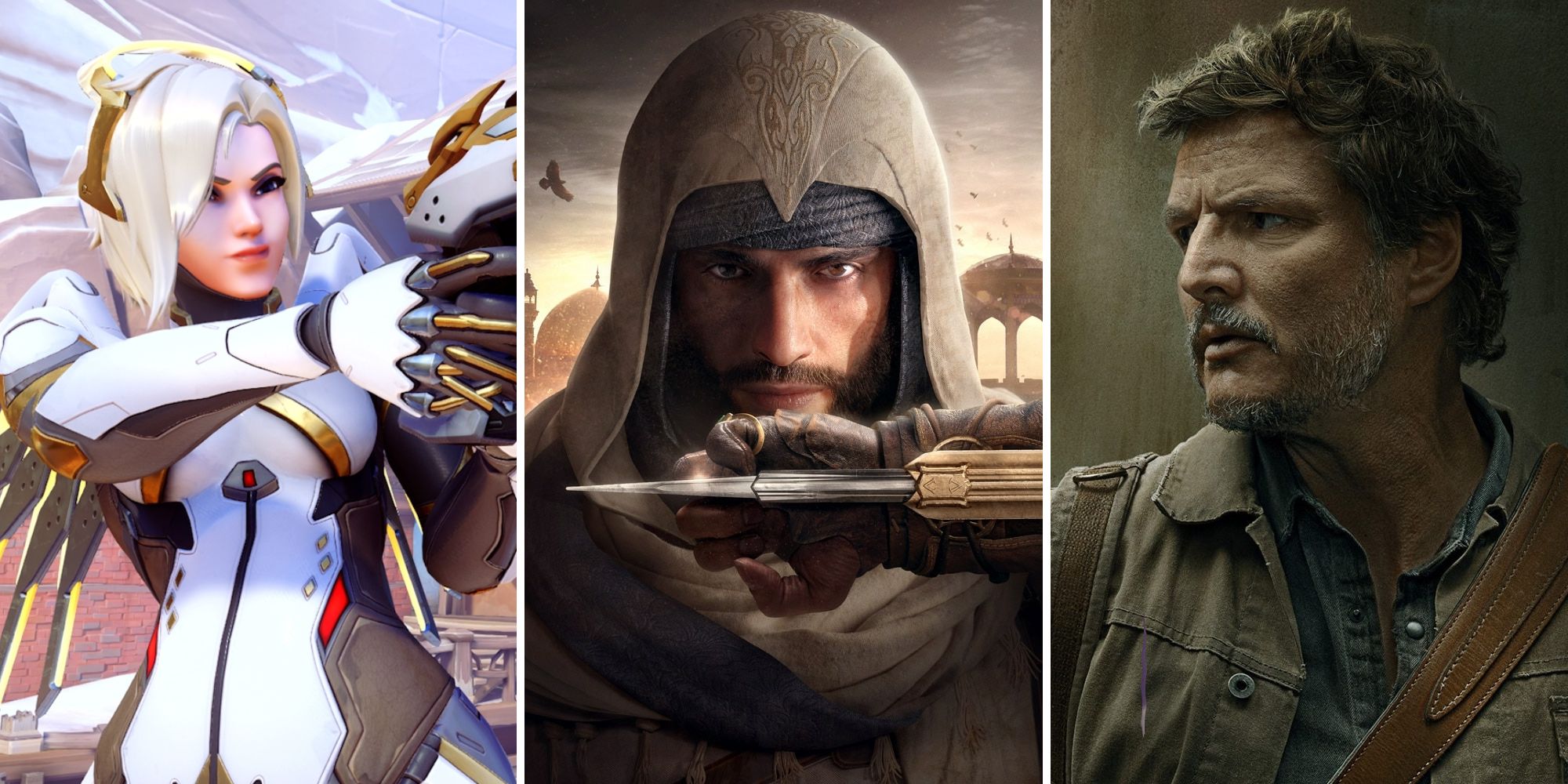 The Biggest Gaming News For January 19, 2023
The Last of Us director calls for unionisation and Ubisoft's lineup for the next fiscal year may have leaked.
Now that the dust has settled, I'm sure many of you reading have had the chance to check out the first episode of HBO's The Last of Us. Not everyone is happy about the show's debut though, including the game's co-director who has called for unionisation after not being credited.
Elsewhere, more headaches have been caused at Ubisoft as the publisher's entire games lineup for the next fiscal year might have leaked, while Overwatch 2's director has confirmed that the next two additions to the roster will be support heroes. For all the details, just keep reading.
Related: Why Is The Source Of TLOU's Outbreak Such A Big Deal?
The Last Of Us Director Calls For Unionisation After Not Being Credited By HBO
We'll kick things off with The Last of Us, as the game's co-director Bruce Straley isn't too pleased with being omitted from the show's credits despite his contribution to the source material and its Left Behind DLC. Straley has called for unionisation in the gaming industry to help "protect creators" and ensure things like this don't happen again in future productions.
Ubisoft's Lineup For The Next Fiscal Year Has Reportedly Leaked
Ubisoft hasn't been having a great 2023 so far, so it's probably not going to be best pleased that it's entire game lineup for the next fiscal year has potentially leaked. According to a new report, Ubisoft has 11 games lined up to release between April 1, 2023 and March 31, 2024, including big titles such as Assassin's Creed Mirage, Avatar: Frontiers of Pandora, Skull & Bones, and many other titles ranging from multiplayer arena shooters to open world racing games.
Overwatch 2's Next Two Heroes Will Be Supports
Overwatch 2 seems to be going all in on support heroes for the forseeable future as game director Aaron Keller has revealed that the next two additions to roster will be support. While you'd naturally assume the next addition would be DPS what with the introductions of Kiriko and Ramatrra, Keller explains that more support heroes are going to be added as it's the area with the "least amount of choice."
PlayStation Reveals Complete Launch Lineup For The PS VR2
PlayStation's upcoming PS VR2 headset looks like it could be a pretty impressive piece of tech, but that $549.99 price point is still causing some doubt. In an attempt to persuade those not already on board, PlayStation has now revealed the entire lineup of games that will be available at launch, revealing 13 new titles that range from indie hits such as Beyond Your Eyes to classic titles like Rez.
Bethesda Says Starfield Release Date Is Coming "Very Soon"
Finally, we have some good news for Starfield fans as Bethesda's Latin American Instagram account seems to have suggested that a release date for the game is going to be announced "very soon." It doesn't provide exact details, but it does suggest that it will be revealed during the game's standalone event that is set to take place after Microsoft's Developer Direct showcase later this month.
Next: That Settles It: Disney Lorcana Will Be My First Card Game