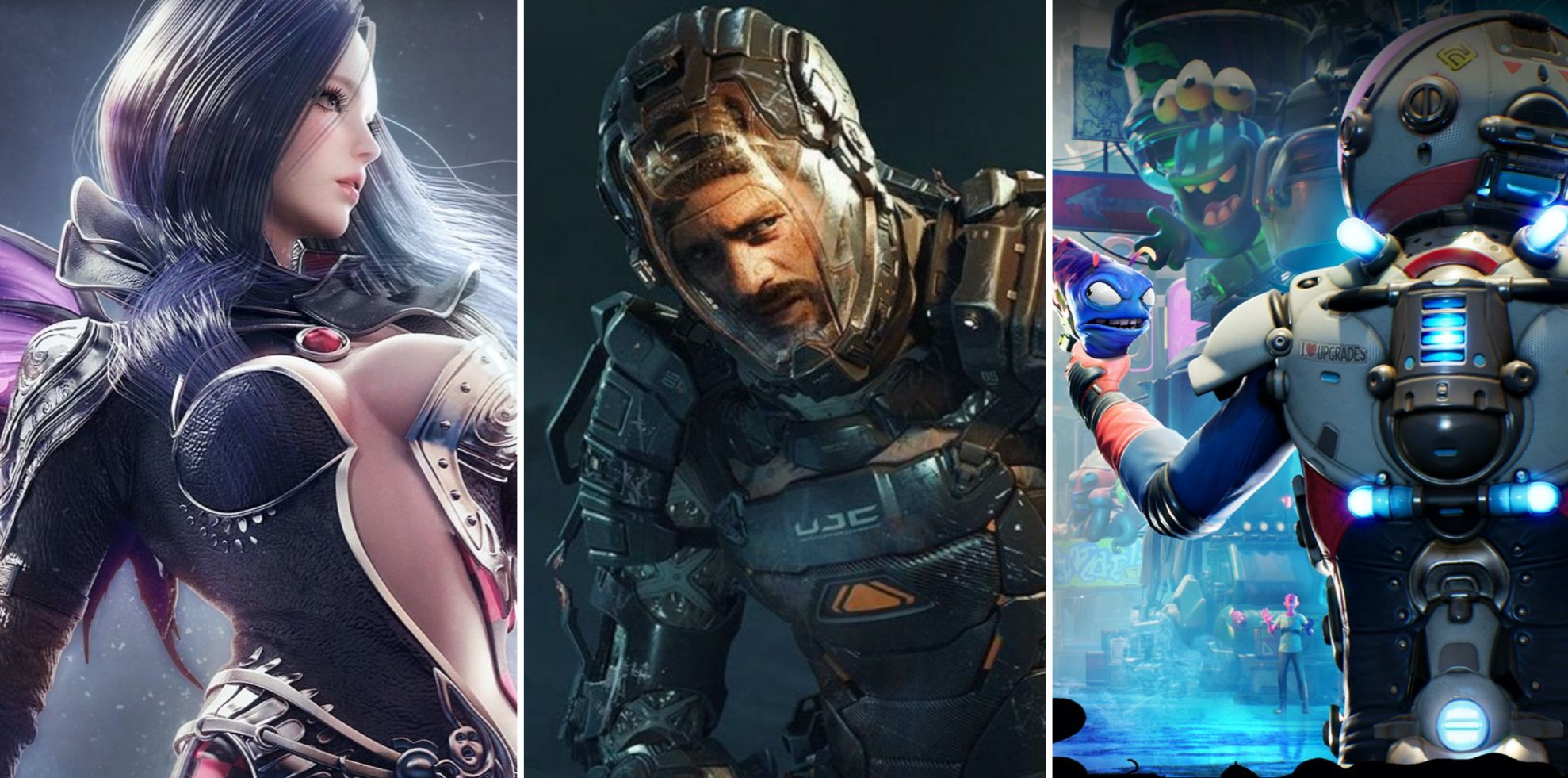 The Biggest Gaming News For January 15, 2023
Lost Ark loses players, The Callisto Protocol fails to meet financial expectations, and High on Life comes into an ongoing controversy.
Here we are on yet another sleepy Sunday, filled with plenty of games and gaming, I'm sure. Since you've mostly likely been tearing up the streets in a racing simulation or terrorizing the world around you in a roleplaying game, you've almost certainly gotten behind on everything that's been going on in the wider world of gaming, but don't worry because I've got you covered. Today, we heard that players have been getting banned by the hundreds in Lost Ark, The Callisto Protocol has failed to meet financial expectations, and High on Life has been brought into the scandal surrounding Justin Roiland. There's more where this came from, so read on for the rest.
RELATED: The Witcher 3's Novigrad Might Be The Best Video Game City Of All Time
Lost Ark Devs Say Mass Player Bans Were Caused By A Bug, Accounts Will Be Restored
The recent mass player bans in Lost Ark were apparently caused by a bug, at least according to the developers, Tripod Studio and Smilegate. "Following a recent wave of bot bans, we've seen an increase in ban appeals from players who have been incorrectly impacted by these bans," a post on the official forums explains. "We have determined the error that triggered these false bans and are actively working on reversing them for all affected legitimate players regardless of whether a support ticket has been filed."
Justin Roiland's Squanch Games Settled A Sexual Harassment Lawsuit In 2018
The company behind the recently released High on Life, Squanch Games, appears to have settled a sexual harassment lawsuit back in 2018. This particular developer was of course founded by Justin Roiland, someone currently at the center of a developing controversy. "Squanch Games is committed to creating an inclusive and supportive work environment for our team," a spokesperson for the studio explained. "We don't publicly disclose personnel matters and we stand by the decision we made in 2017 not to reveal the confidential information as it relates to this case."
AGDQ Raises $2.6 Million For Prevent Cancer
The popular speedrunning event called Awesome Games Done Quick just raised $2.6 million for cancer prevention. "Thank you to everyone who made this marathon possible and to all of you for your amazing generosity and support," AGDQ said after the final speedrunning session. "See you all next time at SGDQ 2023 from May 28 to June 4."
The Callisto Protocol Reportedly Fails To Recoup $162 Million Budget
The Callisto Protocol has failed to recoup its $162 million budget, receiving mixed reviews shortly after launch. The game was even so big that some people started referring to the project as "quadruple-A" during development. Well, that's the end of that.
Wizards Of The Coast Reportedly Thought Fans Were "Overreacting" To D&D License Changes
Wizards of the Coast reportedly thought fans were "overreacting" to the news about the leaked changes to the Open Gaming License. The publisher seems to have been under the impression that everything would blow over "in a few months," leaving the company in the clear. "It was never our intent to impact the vast majority of the community," Wizards of the Coast recently said in a statement. "However, it's clear from the reaction that we rolled a one."
NEXT: Why Is Atlus Restricting Persona Spoilers For Games That Came Out 15 Years Ago?