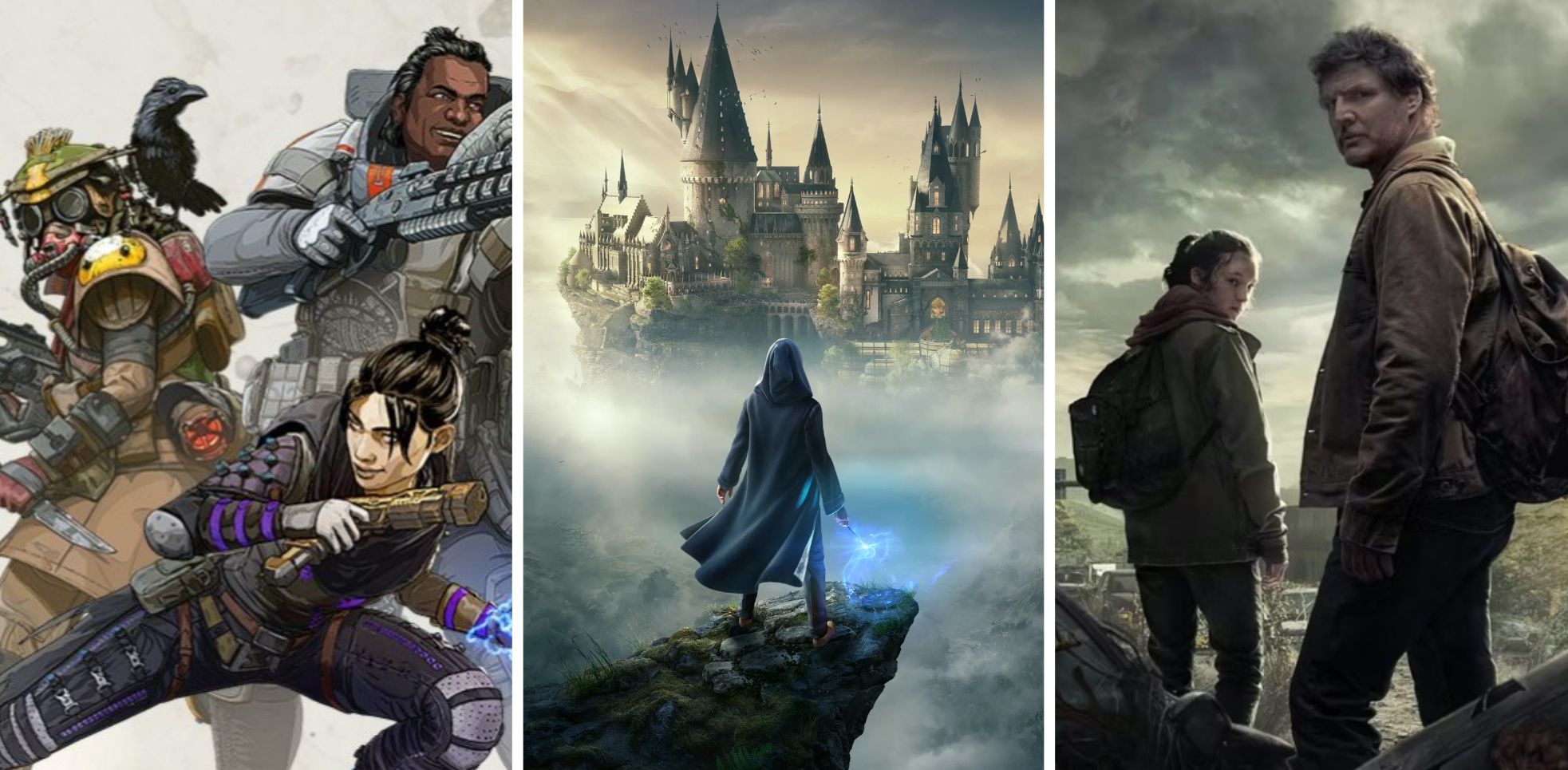 The Biggest Gaming News For February 6, 2023
Apex Legends gets Team Deathmatch, streamers turn against Hogwarts Legacy, and The Last of Us Episode 5 runs early.
Since you've no doubt been at work or school, you've almost certainly gotten behind on everything that's been going on in the world of gaming, but don't worry because we'll get you back up to speed in practically no time at all. Let's get started. Today, we heard about how Apex Legends finally got Team Deathmatch, Hogwarts Legacy has come under fire from Twitch streamers, and The Last of Us Episode 5 is going to be airing early to avoid clashing with the Super Bowl. These are just our top stories, meaning that you really should read on for the rest.
RELATED: Destiny Day 1 Raiders Will Never Be Happy
The Last Of Us Episode 5 Will Stream Early To Avoid Clashing With The Super Bowl
The Last of Us Episode 5 will be streaming on HBO Max a little bit early to avoid clashing with one of the biggest events of all time, the Super Bowl. "Stream it early," the official announcement on Twitter reads. "The next episode of The Last of Us premieres Friday, February 10 at 9:00 PM on HBO Max." This one looks like it's going to be good, so be sure to note the new time.
Streamers Call For Twitch Boycott Over Hogwarts Legacy Ad Campaign
Streamers have been calling for Twitch to boycott Hogwarts Legacy over the recently unveiled advertising campaign which effectively forces them to run trailers for the controversial game. "If you stream on twitch, please consider signing off on this and pausing while Hogwarts Legacy ads are running," Erin Reed for example said on Twitter. "It would mean a lot to solidarity as attacks on the community are at an all time high."
Sega And Yoko Taro To Reportedly Announce New Mobile Game, 404 Game Re:set
Sega and the legendary designer Yoko Taro will reportedly announce a new mobile game, 404 Game Re:set. The company accidentally ran a teaser trailer for the upcoming title before pulling the video, but people naturally noticed. The teaser begins with a falling mobile phone on which the apps are all Sega logos. As the phone hits the ground and shatters, the terms "create a brighter future" and "kill Sega" show up. The camera then cuts to various major cities around the world including Tokyo and New York before showing the phone on the ground with a message reading "2.10.2023 The World Will Change."
Apex Legends Finally Gets Team Deathmatch
Apex Legends now has Team Deathmatch. The news of course comes from the latest announcement about the next season, Revelry. Apex Legends will be getting a new energy weapon as well called Nemesis. According to developer Respawn, "we're hoping to see this potentially unseat favorite standbys like the R-301 and Flatline." Players can expect the full details about both upcoming additions to the game on February 14.
PS VR2 Has Over 100 Titles in Development According To Latest FAQ Page
PS VR2 currently has more than 100 games in development, at least according to a recently published FAQ page. We of course have no idea what any of these could actually be. In any case, the hardware is going to have more than 30 games at launch including Horizon Call of the Mountain and Resident Evil Village VR. PS VR2 is currently scheduled to launch on February 23.
NEXT: Well At Least We Know Why They Didn't Want To Show Off Footage From The Day Before