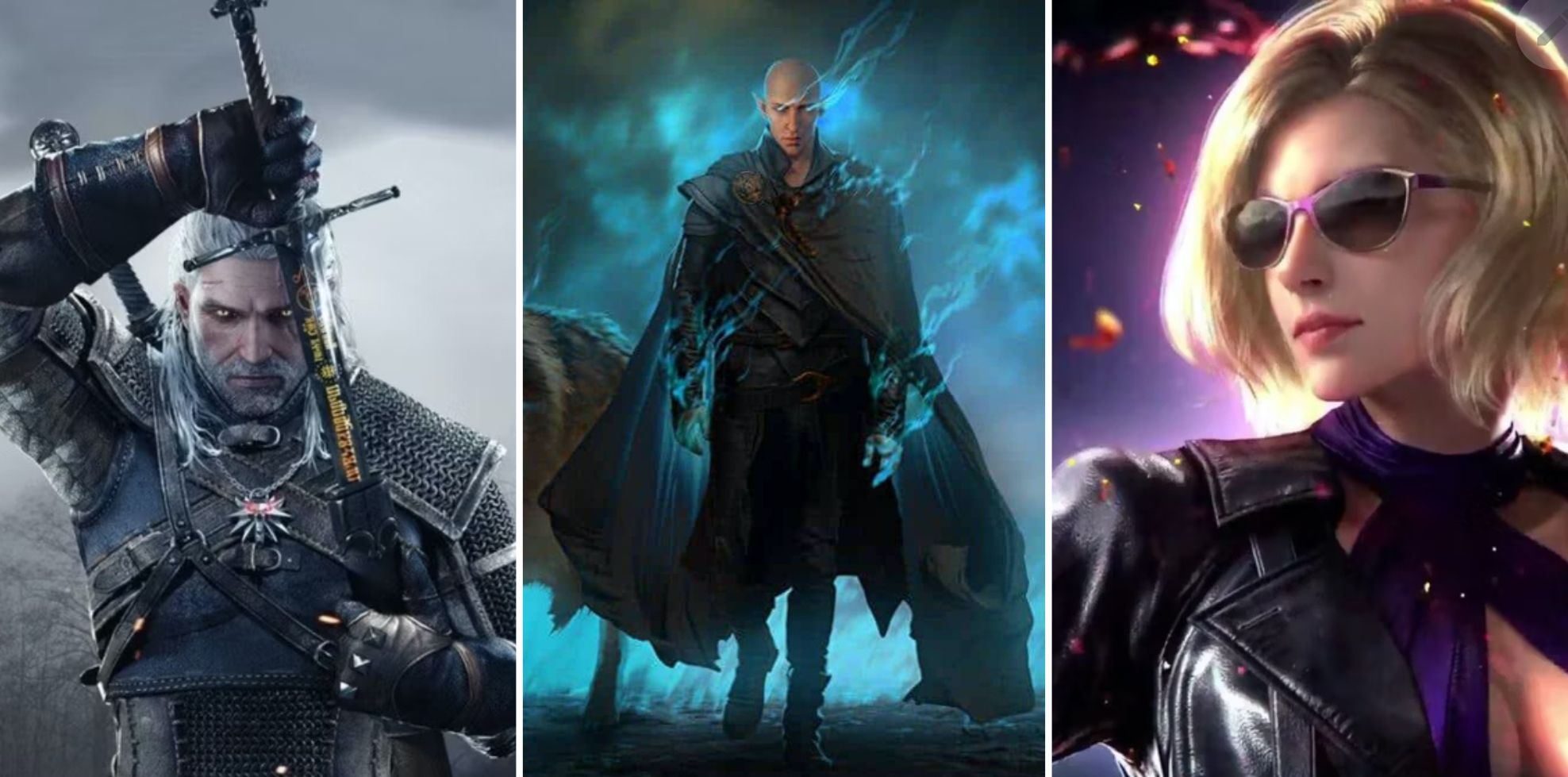 The Biggest Gaming News For February 5, 2023
The Witcher 3 gets the "top notch swords" guy back, in-game footage from Dragon Age: Dreadwolf leaks, and Nina Williams will be in Tekken 8.
This being a weekend, I can only assume that you've been playing video games all day, so right about now, you probably need some catching up on all of the biggest gaming news. As always, I've got you covered. Today, we heard about how The Witcher 3 got a surprise update, Dragon Age: Dreadwolf sprung a leak, and Tekken 8 is going to get Nina Williams. There's more where this came from, so read on for the rest.
RELATED: "We're Gonna Get Your Mom That House" – What TSM's ALGS Win Means To Them
Someone leaked quite a bit of gameplay footage from the upcoming Dragon Age: Dreadwolf. The leak was posted to Reddit by someone called Revanchisto who claimed they were sent 20 minutes worth of early alpha gameplay by a playtester, but the post only contained a couple of seconds worth of video and a few screenshots. Among several other things, you can however tell that combat is going to be real time.
Nintendo Wins Joy-Con Drift Lawsuit Because Of Terms And Conditions
Nintendo just won a lawsuit about Joy-Con drift on the basis of its EULA. While the company came out on top in this particular case, the hardware issue remains a problem. There could on the other hand be some good news on the horizon, as Nintendo has long promised at least some sort of a solution, something which is definitely better than nothing at all.
Microsoft Reportedly Expects UK Regulator To Oppose Activision Blizzard Deal
Microsoft believes that its technically incomplete merger with Activision Blizzard is going to be opposed in the UK, according to a recent report. "Microsoft's legal team also expects the antitrust authority in Britain to oppose the transaction, while it believes the European Commission is open to potential remedies, according to four people briefed on the matter who were not authorized to speak publicly," the report explains.
Nina Williams Confirmed To Appear In Tekken 8
Nina Williams will officially be making an appearance in Tekken 8. The news comes from a special Tekken 8 showcase during the Tekken World Tour 2022 Finals. The trailer confirmed that Nina will be a part of Tekken 8's base roster, focusing on kicks, grapples, holds, and of course her two pistols. Instead of the wedding dress from Tekken 7, the character is going to wear a sleek purple and black outfit.
The Witcher 3 Current-Gen Update Brings Back The "Top Notch Swords" Guy
The latest update for The Witcher 3 has brought back the "top notch swords" guy, previously removed in the Complete Edition. Apart from this beloved line of dialogue, the update features a few pieces of new gear, a pair of Witcher swords in particular. Players can purchase the Silver Sword with increased sign intensity or the Steel Sword with increased critical hit chance and damage bonus from the merchant in Novigrad. Interestingly, the Steel Sword is based on the equipment shown during a presentation of The Witcher 3 by CD Projekt at E3 2014.
NEXT: Play Comfey For A Front Row Seat At The Bad Unite Teammate Show