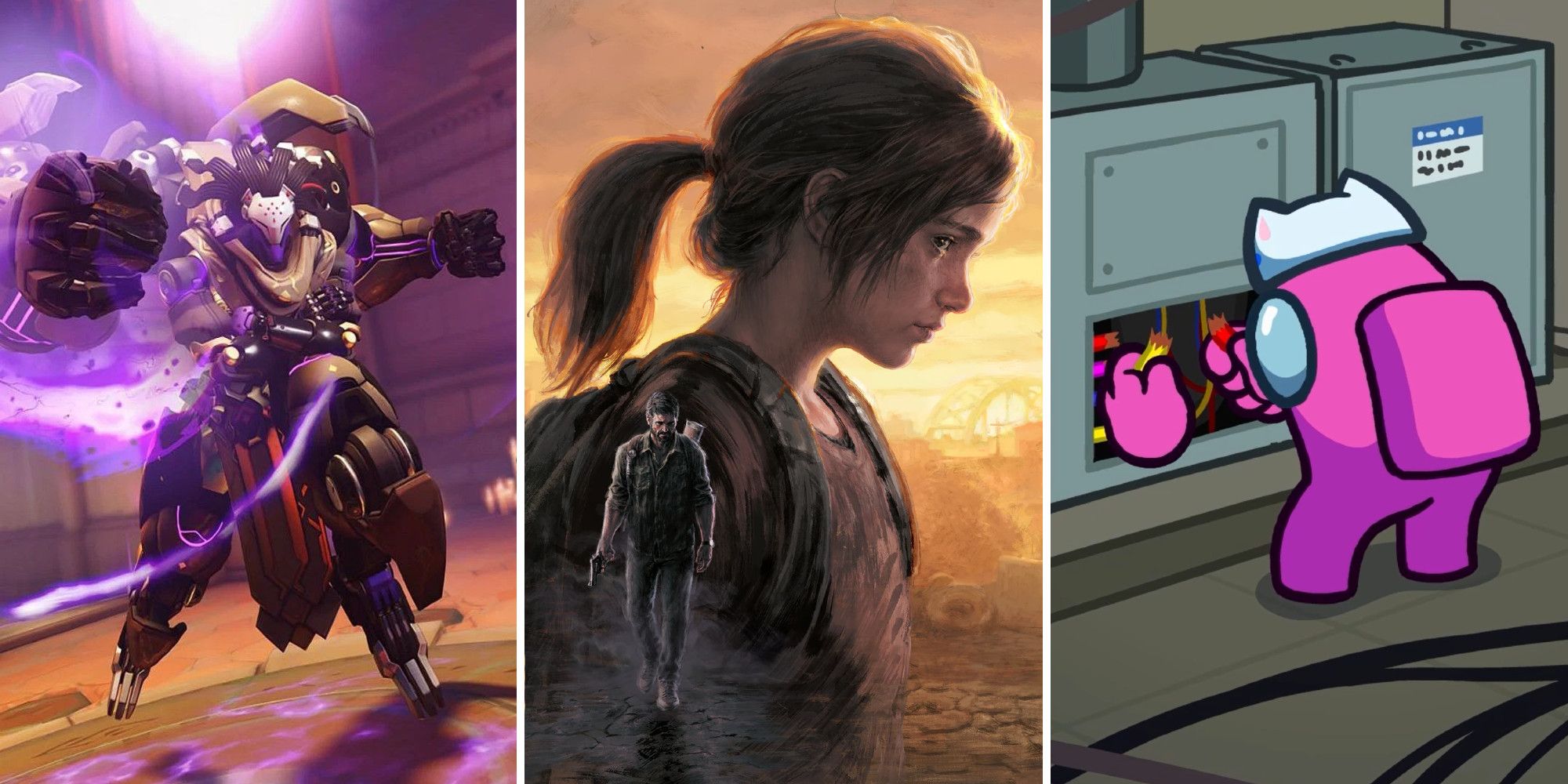 The Biggest Gaming News For February 3, 2023
Overwatch 2 is getting a new map and The Last of Us Part 1's PC port has been delayed.
the weekend is finally here, but before you take a well deserved break, here's what's being going on in and around the industry. It's been a pretty good day for Overwatch 2 players as well, as Blizzard has revealed the first look at a new Control map.
It's not been so good for PC fans though, as The Last of Us Part 1 has been delayed to later in March, while Among Us developer InnerSloth has revealed the roadmap of new content coming to the game over the next year. For all the details, keep on reading.
Related: Overwatch 2's Next Free Battle Pass Will Have Enough Credits For Legendary Skin
Overwatch 2 Reveals New Control Map, Antarctic Peninsula
It's been a big day for Overwatch 2 fans, as a new map is being introduced called Antarctic Peninsula. It'll be a Control map that features a number of locations, including Mei's lab and the inside of an icebreaker ship. Unlike other maps, this will be the first designed specifically with 5v5 play in mind, and Blizzard has also explained that it's experimented with verticality with this one. That means you'll need to keep an eye on the sky in Antarctic Peninsula, otherwise you could find yourself on the end of a nasty ambush.
The Last Of Us Part 1 PC Release Delayed To March 28
For those of you who have been waiting patiently to try out The Last of Us Part 1 on PC, I'm afraid you're going to have to wait a little longer. Originally intended to launch on March 3 later this year, the port has now been pushed back to March 28 to ensure it's "in the best shape possible" before launch. At least you'll all have the TV show to keep you going for now.
Among Us 2023 Roadmap To Include New Map, New Collabs, And Maybe New Roles
Among Us is a game that just keeps on trucking along, and that doesn't look like it's set to stop any time soon. Earlier today, Among Us developer InnerSloth revealed the game's 2023 roadmap, in which it promises a bunch of new content coming over the next year. This batch of content will include a new map full of new tasks to complete, multiple new collabs with other franchises, and potentially some new roles to alongside ones such as Guardian Angel and Scientist.
Square Enix Has No New Expansion Packs Planned For Final Fantasy 14
It's looking like 2023 might be a much less exciting year for Final Fantasy 14 players though, as a recent financial report has revealed that Square Enix doesn't currently have any new expansion packs planned at the moment. Instead, the developer is choosing to "focus on retaining users through a variety of operational initiatives," although you'd have to ask Square Enix directly for what that could possibly entail.
Yakuza 0 Fans Are In A Frenzy Over A Real-Life Empty Lot Controversy
A fun story to end things now, as former New York governor Eliot Spitzer and a group of shareholders of an Upper East Side cooperative are quarreling over the rights to a dingy back alley that's preventing Spitzers from building luxury condos. Obviously, that has nothing to do with gaming, unless you're like one of the many Yakuza fans who immediately picked up on the story's frightening amount of similarities to Yakuza 0's plot. They do say that life imitates art.
Next: I Ain't Falling For Resident Evil 4 "Raingate" And Neither Should You