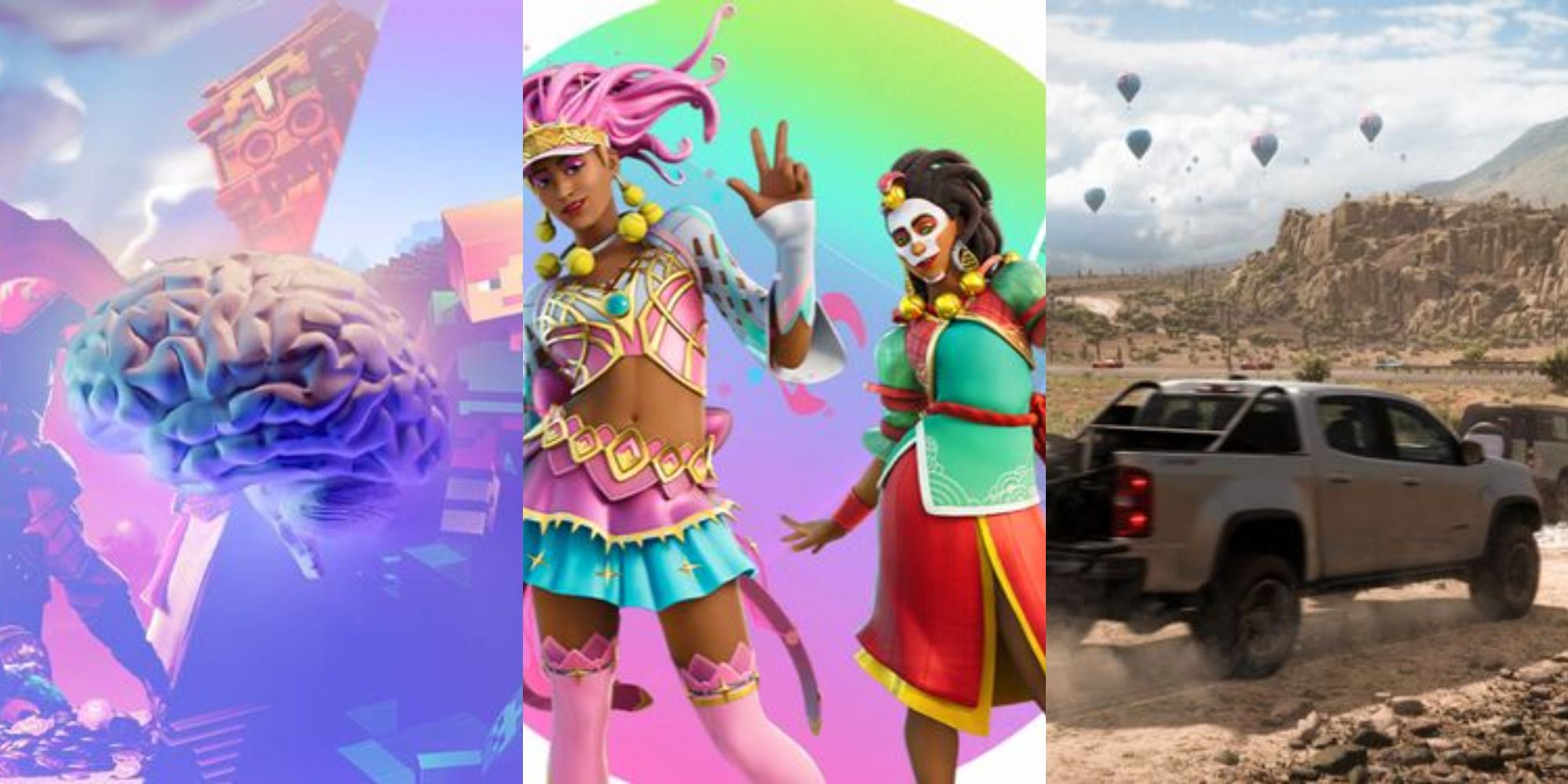 The Biggest Gaming News For February 28, 2022
First of all, thank you for taking the time to read the news right now. You've probably been busy with Elden Ring and Destiny 2: The Witch Queen like the rest of us. I'm sure that you'd like to get back into the game, so without further ado, this right here is the biggest gaming news of the day. We've got a story about someone buying up the Silent Hill website domain when Konami wasn't looking, tennis champion Naomi Osaka coming to Fortnite, and the K-pop stars BTS becoming the global ambassadors for Garena Free Fire.
RELATED: Don't Be Afraid To Start Elden Ring Over
Mental Health Foundation Calls On Games Industry To Do More
Mental health has long been a concern within the gaming community. The advocacy group known as the Mental Health Foundation called on the games industry to do more today, noting the "enormous potential to act as a source for good in helping to promote mental wellbeing." The organization explained how "our study shows that players are expecting the games industry to take action on this. Players are asking you to do more, not because you have to but because you have the opportunity and power to make a positive difference to their lives."
Someone Bought The Silent Hill Website Domain After Konami Let It Expire
Somebody thought it would be funny to purchase the Silent Hill website domain after Konami let it expire. They actually went a step further and started posting memes. The main page for example contains the words "He Was First" and displays the image of a recent tweet from Masahiro Ito, the artist behind Silent Hill, which has him saying "I wish I hadn't designed fxxkin Pyramid Head." The identity of its current owner is every bit as unclear as their intentions for the website domain.
Tennis Champion Naomi Osaka Coming To Fortnite
Several celebrities have wound up in Fortnite over the years. Epic for example just cracked a deal with The Rock to get him into the game. The latest big name to show up in Fortnite is apparently going to be the tennis champion Naomi Osaka. She joins a host of other entertainers and athletes ranging from Ninja to Neymar Junior. "Naomi Osaka is ready to take some Victory Crowns," Epic announced. "Get ready to serve an ace in the Naomi Osaka Cup."
K-Pop Stars BTS Have Become Garena Free Fire's Global Ambassadors
BTS has become a global phenomenon since its debut album in 2013. The latest turn in the long career of this group is a gig as the global ambassador for Garena Free Fire. "BTS is a global phenomenon. Their appeal and influence are unrivaled. We are absolutely excited to welcome BTS as our latest brand ambassador and can not wait to share the collaboration plans we have in place," Garena Free Fire Producer Harold Teo said. "Bringing BTS into the Free Fire universe will offer our players more ways to engage with the game, socialize with the community, and enjoy new experiences." The group will apparently be taking part in a "never before seen event" in the game next month.
Forza Horizon 5 Receiving Sign Language Support For 150 Cutscenes
Forza Horizon 5 has been praised to high heavens for its approach to accessibility, but the developer behind the game, Playground, has gone a step further by offering sign language support for 150 cutscenes. "We actually learned that although we think subtitles are great and help everyone, they actually aren't that helpful for people that are deaf or hard of hearing who rely on signing," Producer at Playground Tarnya Smith remarked. "It was a big wake up call for us and then we realized that this was something we're really passionate about and we could really break that boundary and push forward." Hopefully other developers take note and follow suit.
NEXT: Babylon's Fall Interview: "There Will Be Lots Of Differing Opinions About It"
Speedrunners Have Saved Every Frame Humanly Possible In Super Mario Bros
Now it's just a case of utilizing them all in a single run. Easy, right?
Read Next
About The Author