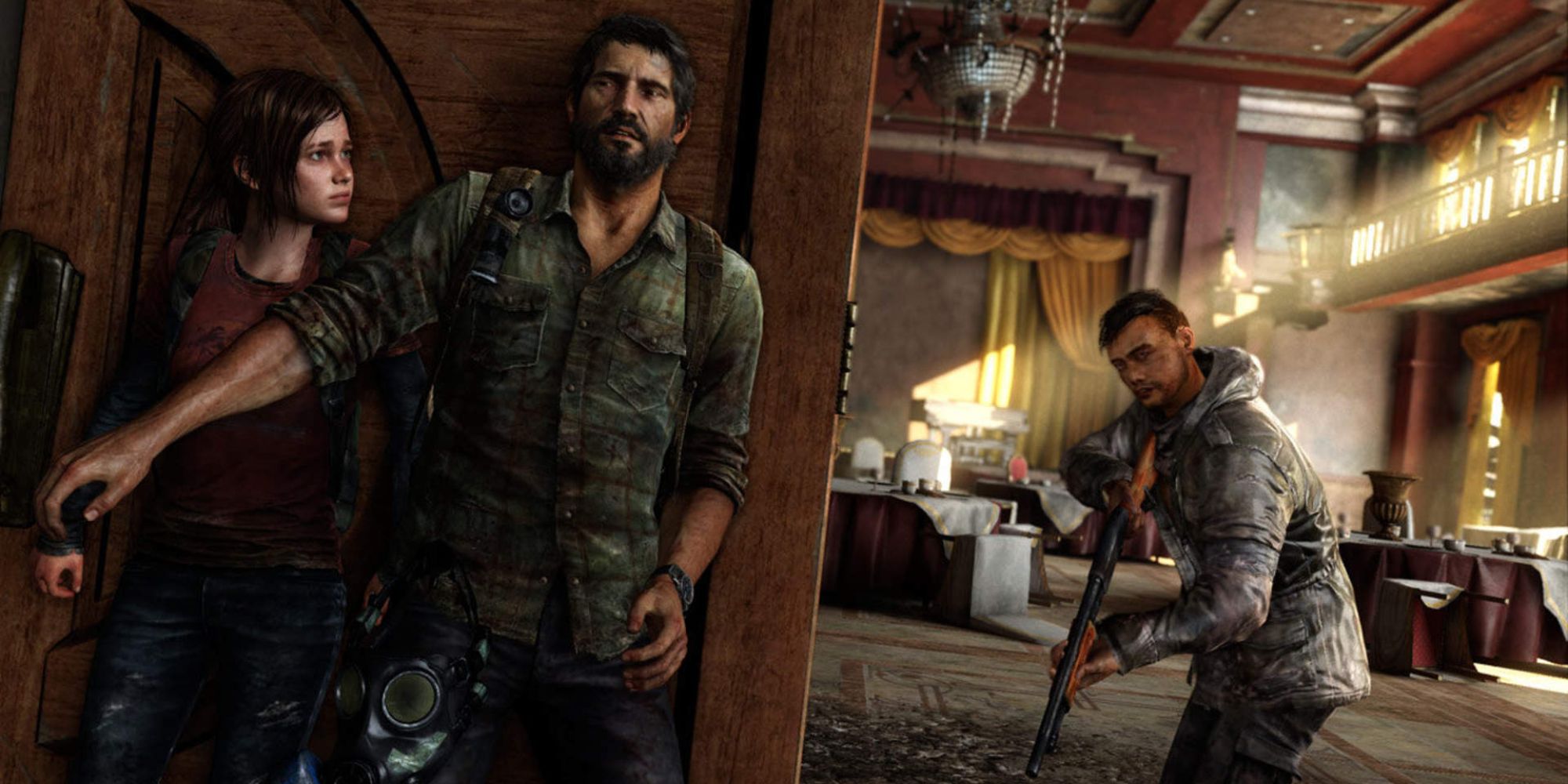 The Biggest Gaming News For February 25, 2022
A New game from Valve, The Last Of Us 2 Multiplayer Skins, Elden Ring characters, and the game industry supports Ukraine.
If you're reading this news round-up, you must have already finished Horizon Forbidden West, Destiny 2: The Witch Queen, and Elden Ring. That's the only reason you could possibly find the time to check the news, now that loading screens no longer exist. Congratulations on all your accomplishments, and welcome to the final Friday news round-up of the month. Today, we've got a surprise new Portal-related game announcement from Valve and some potential leaks from the rumored multiplayer mode for The Last Of Us Part 2. We've also got some fun community creations from Elden Ring if you aren't sick of hearing about it yet. Finally, the game industry is coming together to donate to and show support for Ukraine as it continues to defend itself from a Russian invasion. Here's are the biggest news stories from Friday February 25, 2022.
If the release of the Steam Deck wasn't enough, Valve also announced a new game today. Aperture Desk Job is a free "playable short" coming on March 1 to PC and the Steam Deck. A trailer for the game reveals that Aperture Desk job is set in the Portal universe and features a GLaDOS-like AI character. Over on the Steam page for the game, Aperture Desk Job is described as a reimagining of the walking simulator genre in a "lightning-sparked, endorphin-gorged world of sitting still behind things."
Related: Silent Hill Creator Wants To Make Another "Classic Psychological Horror"
Dataminer Finds The Last Of Us Part 2 Multiplayer Skins
Image: Speclizer
The Last Of Us Part 2 launched without the popular multiplayer mode from the first The Last Of Us, Factions. While Naughty Dog has confirmed its working on multiple projects, we don't yet know when or if Faction 2 is coming. This week, a modder discovered multiplayer skins within the The Last of Us Part 2's files. In a YouTube video, the modder shows off three similar armor sets that are potentially meant to be from the same armor class. The modder explains that the leftover models were probably placeholder used during multiplayer development or unfinished version that will be used in Factions 2.
Elden Ring's Character Creator Is So Extensive, People Are Making Handsome Shrek And Gigachad
Elden Ring's character creator is the stuff dreams are made of for customization fans. It's so indepth, in fact, that players were able to recreate Handsome Shrek and Gigachad. This isn't the first FromSoftware game to feature a robust character customizer, but Elden Ring definitely has the most options, with a wide range of skin color choices and slider to experiment with in order to create your ideal Elden Ring character.
Developers Bungie And CD Projekt Red Pledge To Support Ukraine
On Wednesday, the Russian Federation invaded the sovereign nation of Ukraine with tanks, aircrafts, and armed soldiers in what has already become the largest ground invasion in Europe since World War 2. Russia's attack has been broadly condemned by the nations of the world, and several studios and publishers have stepped up to voice their support for Ukraine. Cyberpunk 2077 and The Witcher developer CD Projekt Red pledged 1 million PLN in humanitarian aid to Ukraine today, while Bungie pledged the first two days of its annual Games2Give charity drive to Ukraine. If you'd like to support Ukrainian developers, here are some great resources you can use.
Next: Epic Games Is Making Hundreds Of Contract Workers Full Time, Complete With Benefits
If You Won't Give Aloy A Girlfriend, Make Her Asexual
Aloy goes without a love interest again in Horizon Forbidden West, which wouldn't be so bad if the game bothered to explore it
Read Next
About The Author