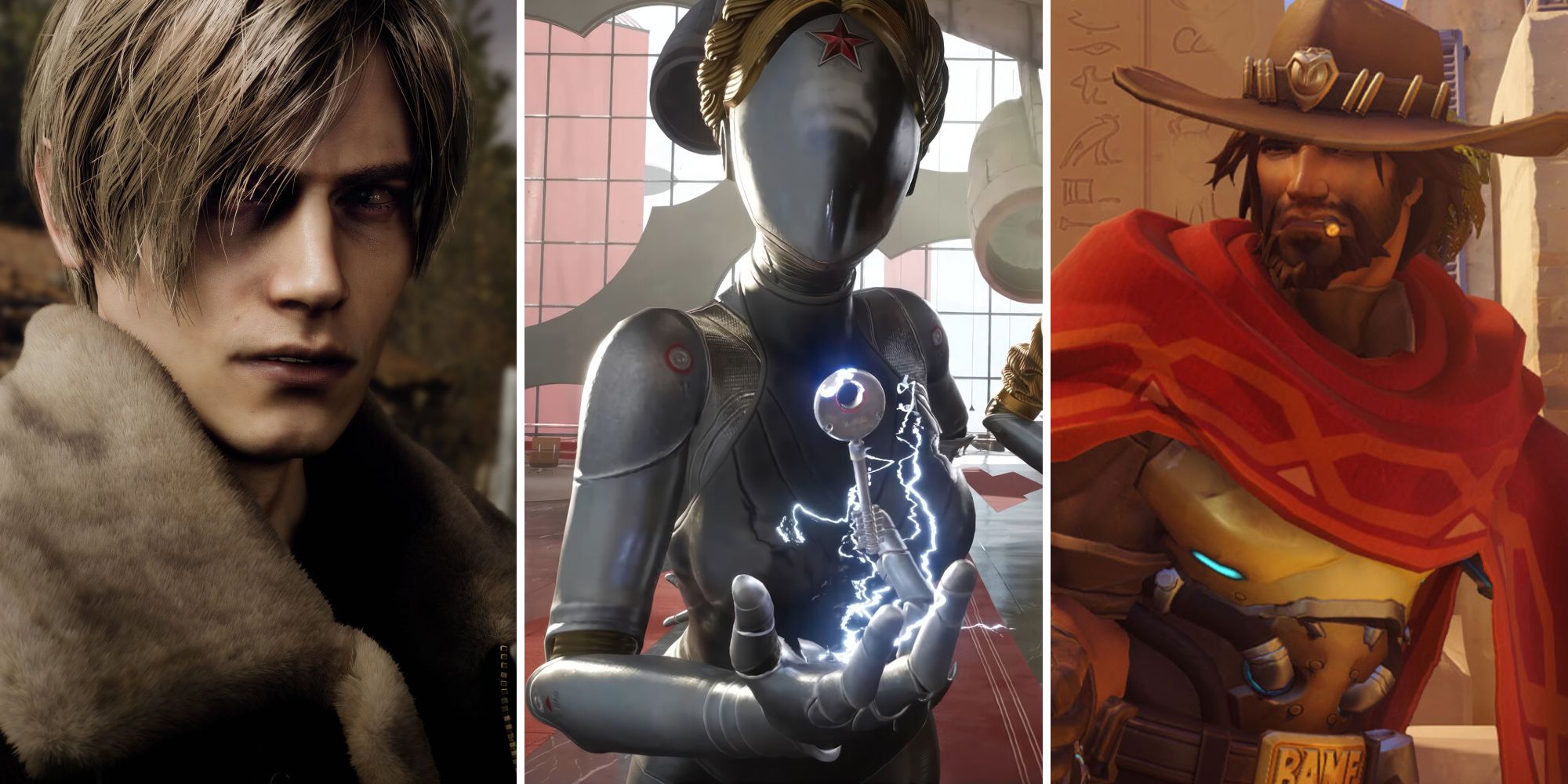 The Biggest Gaming News For February 22, 2023
Ukraine is halting all sales of Atomic Heart and Overwatch 2 is reworking Junkrat and Cassidy.
It's never a dull day in the gaming industry, as we've seen yet another flurry of interesting stories come out over the past 24 hours. One of which comes from Ukraine, as the country is banning both physical and digital sales of Atomic Heart and is asking other countries to boycott as well.
Elsewhere, Overwatch 2 has announced that the next Heroes to be reworked will be Junkrat and Cassidy, while Capcom has announced that Resident Evil 4 Remake will be getting free PS VR2 support and development has just begun. For all the details, just keep reading.
Related: Atomic Heart And The Problem With Keeping Politics Out Of Gaming
Ukraine Wants Sony, Microsoft, And Valve To Ban Atomic Heart Sales
Atomic Heart has released and is on store shelves, yet developer Mundfish still can't shake rumors of potential ties to sanctioned Russian banks and enterprsies like Gazprom, despite a lack of any real evidence. That doesn't matter to Ukraine though, which has banned all physical sales of Atomic Heart and is writing to Sony, Valve, and Microsoft to get the game pulled digitally as well. On top of that, the country has also called upon its allies to boycott the game as well, claiming money could potentially be used to fund Russia's invasion efforts.
Overwatch 2 Is Reworking Junkrat And Cassidy For Season 3
Much to the delight of Overwatch 2 fans across the globe, Roadhog received a long-awaited rework to help the charcetr fit into the new 5v5 format. He wasn't the only character in need of a rework though, as Blizzard has announced that both Cassidy and Junkrat will be getting reworks during Season 3 to help the former "bring back more synergy" and stop the latter from spamming grenades.
Resident Evil 4 Remake VR Will Be Free DLC On PlayStation 5
PS VR2 is in the hands of excited fans everywhere, as is the VR mode for Resident Evil Village. However, Capcom has announced that it's not the only Resident Evil game coming to PS VR2, as Resident Evil 4 Remake will be getting a PS VR2 mode and will be a free upgrade to boot. Unfortunately, the mode won't launch with the game next month, as development has only just begun.
Wild Hearts Rolls Out Performance Patch That Doesn't Fix Much
Wild Hearts has been an enjoyable experience for many, but PC users have been having a few more problems. A CPU bottleneck has supposedly been causing severe performance issues since release, something that the devs promised would be fixed in an upcoming patch. Well, that patch has arrived, and users are still reporting frame rate issues, with some even suggesting the game runs worse than before.
PlayStation Logo Sound Creator Tohru Okada Has Passed Away
We'll leave with you with a sad story now, as the musician behind the PlayStation logo sound, Tohru Okada, has sadly passed away due to heart failure at age 73. The short but sweet ping that Okada came up with has accompanied possibly thousands of PlayStation commercials over the past two decades, and has become synonymous with the PlayStation brand. Okada may be with us no longer, but his legacy will leave on for years to come.
Next: Star Wars: Eclipse Will Collapse Under Its Own Weight