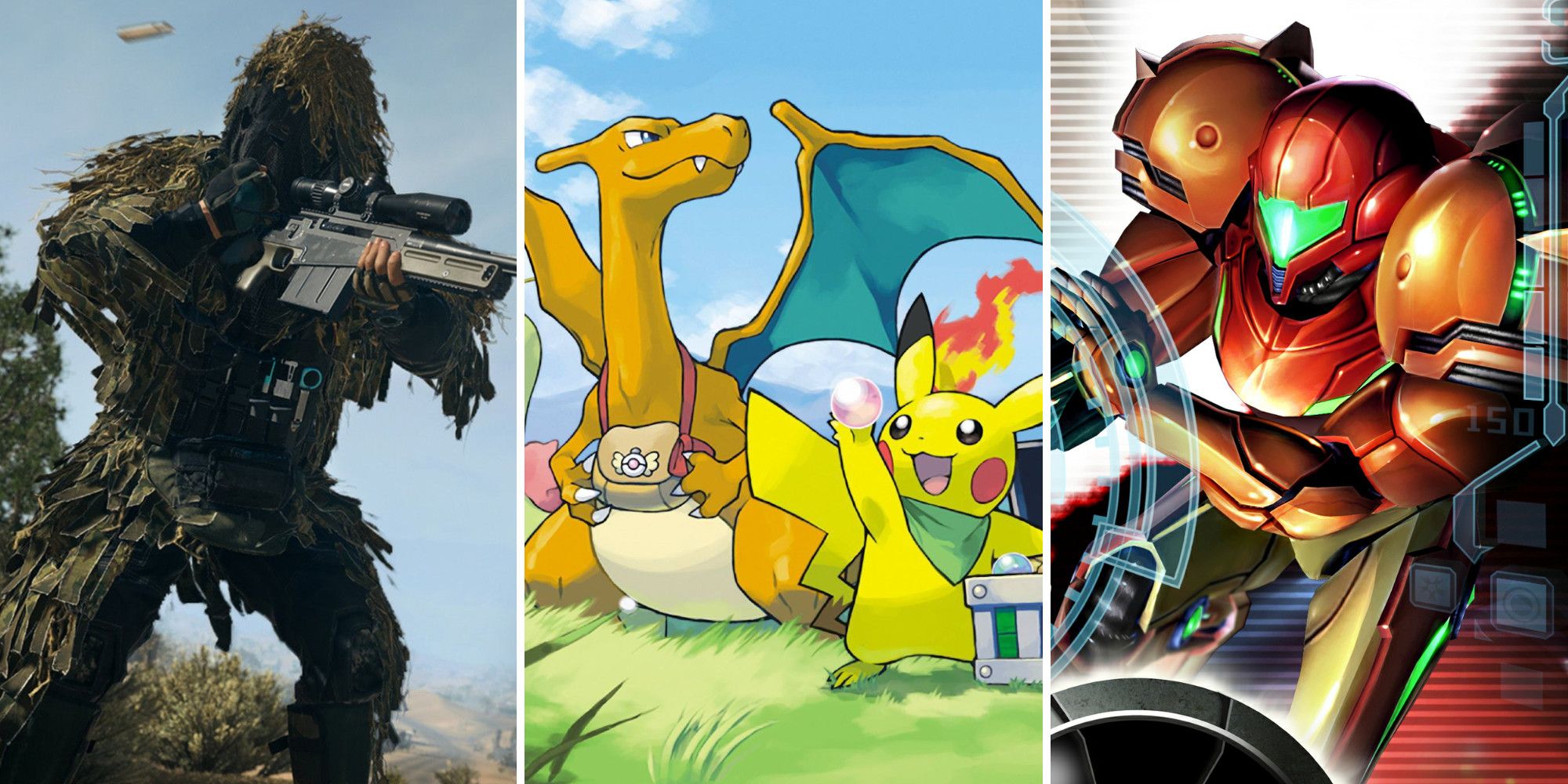 The Biggest Gaming News For February 15, 2023
Metroid Prime 2 and 3 ports might be on the way and we could see a new Pokemon Mystery Dungeon game announced soon.
It's that time of the day again, which means I'm here with a hearty helping of video game news for you to get tucked into. It's pretty good roundup today too, as an insider has claimed that Metroid Prime 2 and 3 are also on their way to the Nintendo Switch, albeit not remastered like the first game.
We also got a hint that a new Pokemon Mystery Dungeon game might get announced during Pokemon Day, while Activision Blizzard has outlined future plans for Call of Duty: Modern Warfare 2 and Warzone 2.0. For all the details, keep on reading.
Related: Don't Be Too Proud To Use Metroid Prime's Hint System
Insider Claims Metroid Prime 2 And 3 Are Coming To Switch, But Not Fully Remastered
Nintendo delivered one of the biggest mic drops we've ever seen in the gaming industry with the reveal and shadow release of Metroid Prime Remastered last week. Even though players are only just getting tucked into one of the best games of all time, its sequels might not be too far on the horizon. According to industry insider Jeff Grubb, both Metroid Prime 2 and 3 are also headed to the Nintendo Switch, albeit without the spit shine that the original received.
Call Of Duty Announces Warzone Ranked In New Roadmap
Activision Blizzard has revealed the future plans for both Call of Duty: Modern Warfare 2 and Warzone 2.0 in a new roadmap included in its latest round of patch notes. While Season 02 Reloaded will bring a new map, modes and RAID episode, fans are much more excited for Season 03 and beyond, which promises to finally deliver Ranked Mode for Warzone 2 as well as Plunder and Gunfight for their respective titles.
A New Pokemon Mystery Dungeon Might Be In Development
It's been over a year now since Nintendo released a Pokemon spin-off, but the wait might be coming to an end soon. A new page getting ready to celebrate Pokemon Day on February 27 has been thoroughly combed over by fans, which has revealed a Spike Chunsoft copyright for 1999-2023 in the data. Spike Chunsoft is the developer of the Pokemon Mystery Dungeon series, and fans have been speculating that Nintendo is going to use Pokemon Day as an opportunity to announce a new game.
God Of War Ragnarok Devs Weren't Aware Of Overly-Chatty Companions Until Launch
Back when God of War Ragnarok first launched, one of the biggest complaints was your companions' incessant nattering. Mimir, Atreus, and whoever else would only let you think about a puzzle for two second before offering up a solution. It seems like the developers themselves agree it was a bit of an issue as well, although they also revealed that the problem made it into the game as they didn't actually get enough feedback during playtesting to tell that it was actually a problem.
Mario, Yoshi, And Donkey Kong Wrestle IRL In Never-Before-Seen Photos
We'll leave you today like we always do – with a very stupid story. Way back in 1999, Nintendo ran an event at the now-defunct MGM Grand Adventures Theme Park in Las Vegas called Slamfest '99. The event saw Mario, Yoshi, Donkey Kong, and Pikachu enter a wrestling ring to duke it out against each other to promote the N64 release of Super Smash Bros. Over 24 years later, images of the event have been released, revealing just what it would look like if Mario was to take a steel chair to back of Yoshi's head.
Next: No Game Has Ever Done World Building Like Metroid Prime