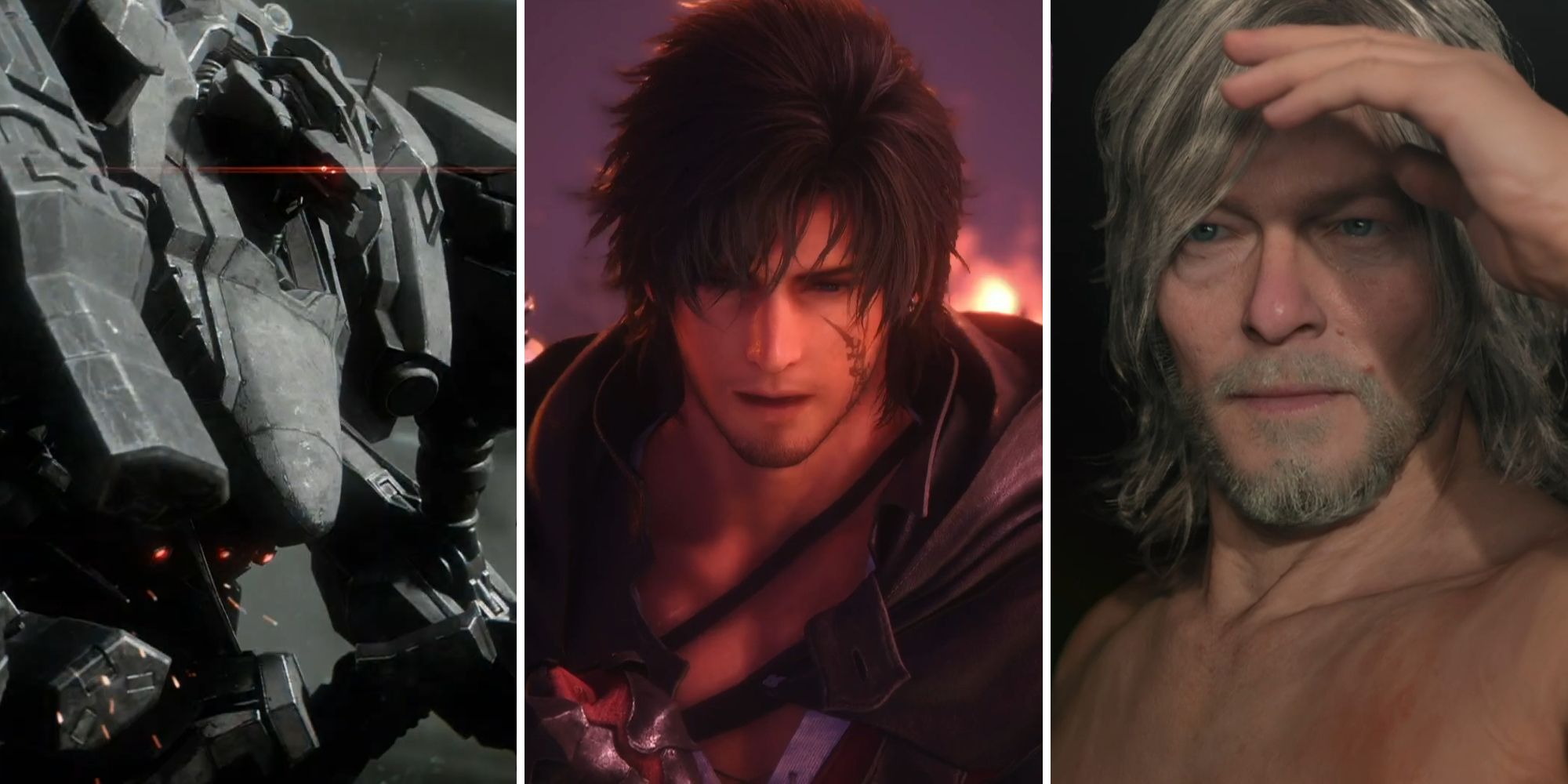 The Biggest Gaming News For December 8, 2022
It's a The Game Awards special for today's roundup, as the yearly show has yet again delivered a whole bunch of exciting reveals and announcements. One of the biggest was undoubtedly the reveal of Death Stranding 2, as Kojima took to the stage to reveal his next big project.
Other big announcements included the official release date of Final Fantasy 16, and the reveal that FromSoftware is working on a new Armored Core game. For all the details just read on.
Related: Death Stranding 2 Could Be The Most Ambitious Sequel Ever Made
Death Stranding 2 Has Been Officially Revealed
Hideo Kojima has been teasing a mystery title for a couple of months now, and it all led to up to today's official reveal of Death Stranding 2 with a new trailer. It starts out focusing on a seemingly past version of Fragile, escaping a facility with a small child. She's then shot before the trailer cuts to reveal an older Sam Bridges. Unfortunately, we didn't get a release date for the title, suggesting it's going to be quite a while before we can get our hands on it.
Final Fantasy 16 Launching June 22, 2023
Thankfully, Final Fantasy 16 is a game that we will be able to play pretty soon, as Square Enix announced the official release date. It was leaked slightly before the show thanks to insider The Snitch, but it's now been confirmed that Final Fantasy 16 will launch on June 22 next year. We also got a new trailer giving us more details about the plot, as well as some epic clashes between familiar summons.
Armored Core 6 Confirmed For 2023
FromSoftware may not have brought the highly-rumored Elden Ring DLC to the show, but it brought the next best thing. After a few dodgy leaks earlier in the year that suggested an announcement was imminent, it's been revealed that the Armored Core series will return with Armored Core 6: Fires of Rubicon. Better yet, the game will launch at some point in 2023, meaning we won't have to wait too long to get stuck into some mech action.
Hades 2 Announced At The Game Awards
Not to be outdone by everyone else, Supergiant Games also had a big announcement to make, revealing that indie hit Hades will be getting a sequel. Launching in Early Access in 2023, Hades 2 is a direct sequel to the original game in which you play as Melinoë, sister of Zagreus and the immortal Princess of the Underworld. Don't expect a full release any time soon though as Supergiant has made it clear the game will be in Early Access for "some time."
Elden Ring Wins Game Of The Year At The Game Awards 2022
Finally, to round the night off, we finally found out which game took the title for The Game Awards' game of the year. It was a tough battle between God of War Ragnarok and Elden Ring – much to the dismay of all the other games competing – but it was the latter that took the grand prize. Elden Ring was officially given the title of Game of the Year, and I'm sure there will be no arguments on social media about this result.
Next: Two Years Later And The PS5 Has Just 5 Exclusive Games