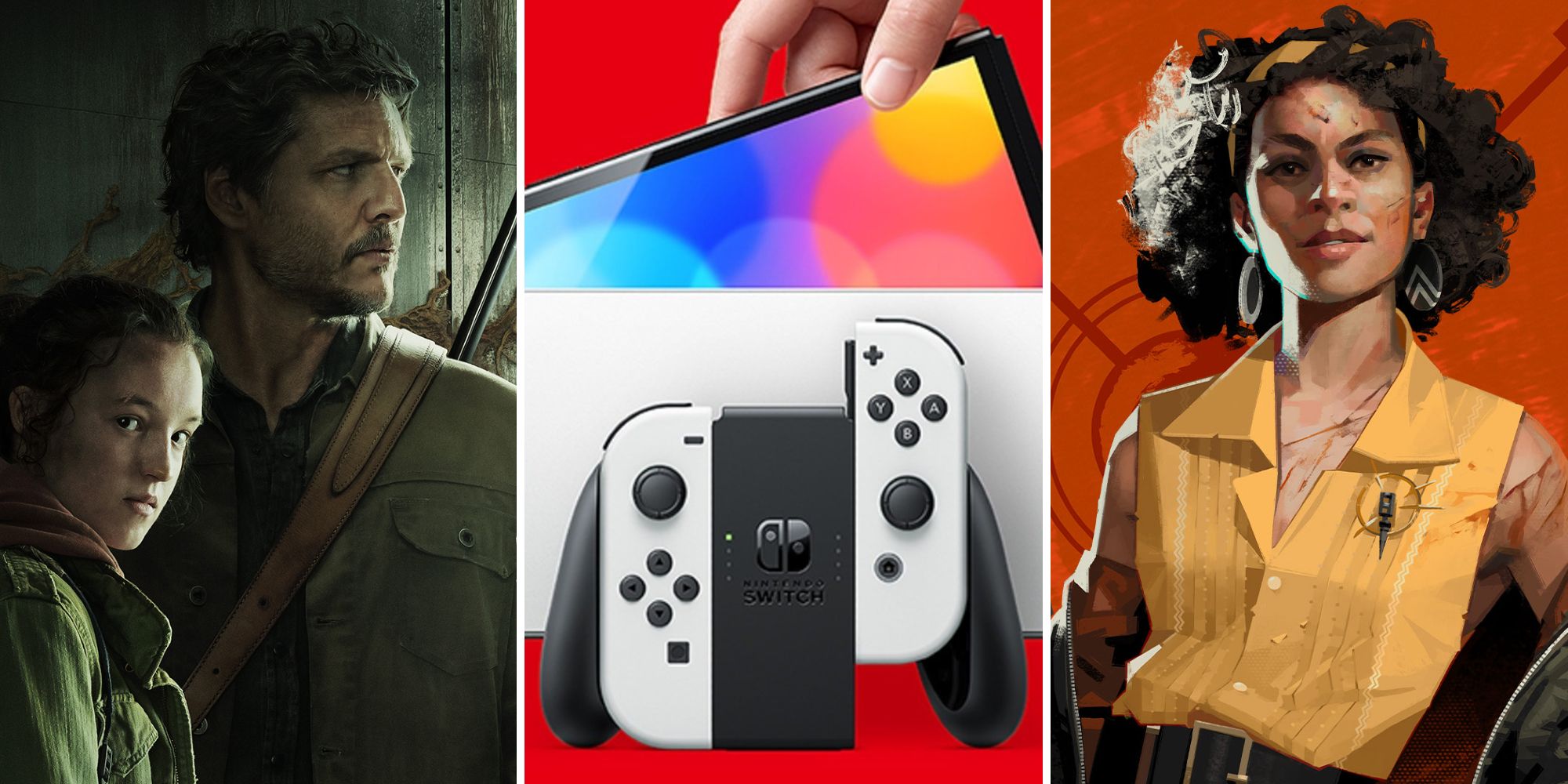 The Biggest Gaming News For December 28, 2022
Nintendo reportedly scrapped a Switch Pro and Deathloop might be getting a sequel.
With only a few more days of 2022 left, all eyes are fixed on the games coming out in January. Don't get too distracted though, as 2022 is still throwing big gaming news stories at us thick and fast, including the news that Nintendo reportedly scrapped a Switch Pro to focus on next-gen hardware.
We also got a hint from a Deathloop voice actor that a sequel or expansion is in development, and HBO's The Last of Us showrunner Craig Mazin has been upsetting gamers. For all the details, just read on.
Related: We Should Celebrate Games Like Bayonetta Origins: Cereza And The Lost Demon
Nintendo Has Reportedly Scrapped The Switch Pro
After what feels like years of waiting, the Switch Pro saga may have finally come to an end. It was reported by Digital Foundry that the rumored console was apparently real and was actually scrapped by Nintendo. Instead of working on a more powerful Nintendo Switch, the company has reportedly decided to focus its efforts on a next-gen console, although when it plans to phase out the current generation is unknown.
Deathloop Voice Actors Hint That A Sequel Or Expansion Is In The Works
Deathloop was one of the standout games that released in 2021, and it seems like developer Arkane may not be done with the IP just yet. Colt and Juliana voice actors Jason Kelley and Ozioma Akagha were recently asked in a new interview what codenames Arkane used for Deathloop during development. Kelley responded that he couldn't answer because the developer is "sometimes hiring us under the code names," before quickly realising that he may have made a bit of a whoopsie.
TLOU Showrunner Says Death In The Game Mean Less Because It's Just "Watching Pixels Die"
HBO's The Last of Us showrunner Craig Mazin has managed to upset a few people today while speaking about how the show will differ from the game its adapting. In an interview, Mazin claimed that death in TV shows and movies is more impactful than in video games, as protagonists and enemies can respawn in the latter. While you can slightly understand Mazin's logic, he's gonna be gutted when he finds out about the rewind button.
Final Fantasy 16 Won't Have Any Loading Times
Much to the dismay of everyone who doesn't own a PlayStation, the upcoming Final Fantasy 16 will be a timed PS5 exclusive. As such, developers at Square Enix are able to fully utilize some of the features of the console, including that super speedy SSD. The game's producer Naoki Yoshida is certainly impressed with the console anyhow, and recently claimed that the game will not feature loading screens.
Xbox Possibly Working On A New DualSense-Style Controller
Speaking of PlayStation hardware, the DualSense is one of the niftier pieces of kit to come out of the current generation so far. Xbox seems to think so too, as an insider has claimed that the company is developing its own DualSense-style controller, complete with touchscreen and haptci feedback. You know what they say, imitation is the sincerest form of flattery.
Next: The Witcher 3: Snog, Marry, Kill