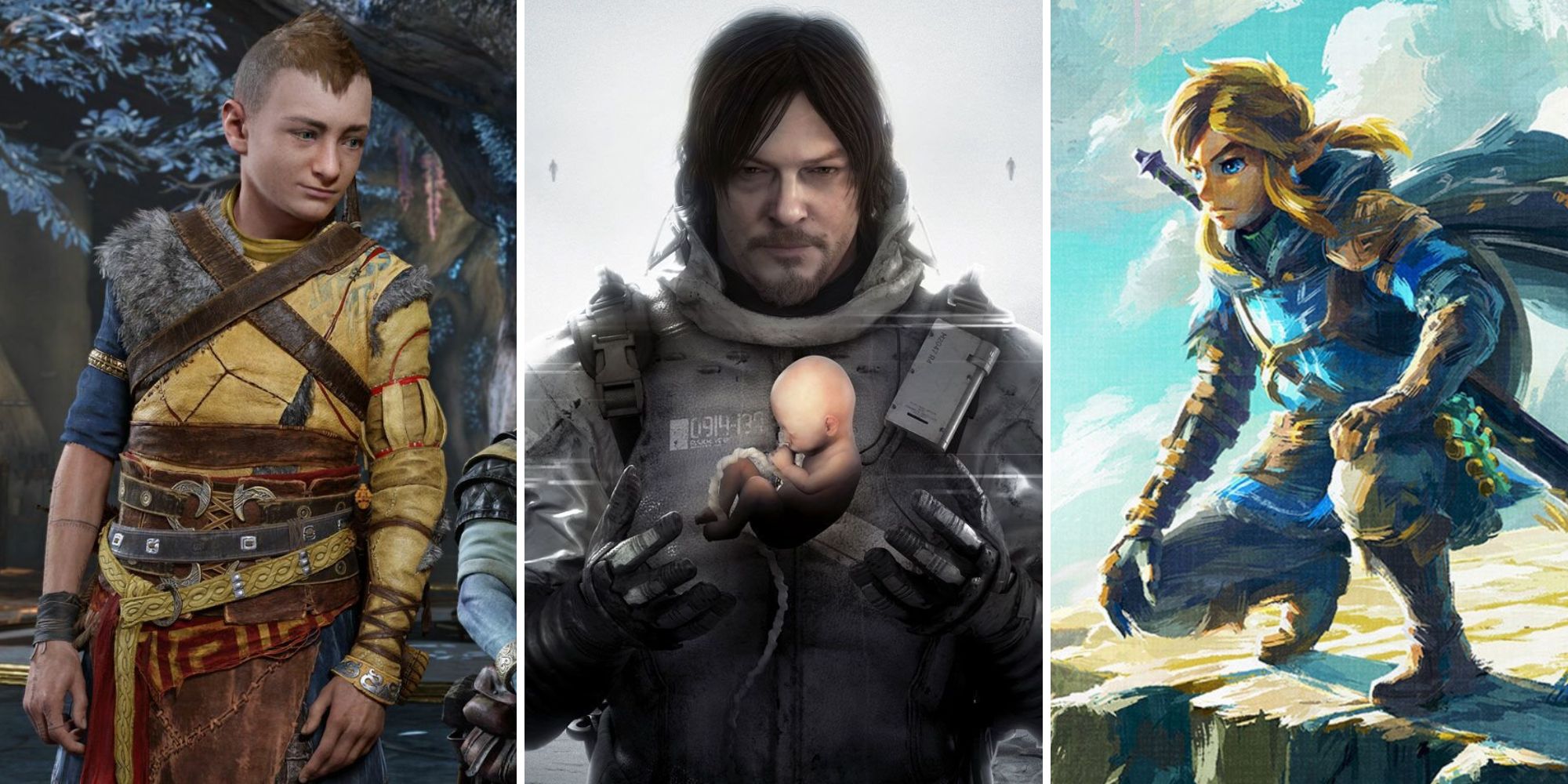 The Biggest Gaming News For December 22, 2022
God of War Ragnarok is getting a New Game Plus mode and Tears of the Kingdom has been rated by the ESRB.
Just one more day to go and you can dive into a weekend full of presents and mince pies – you got this gamers. Just because Christmas is around corner doesn't mean the news has stopped though, as we have several big stories to bring to you including the announcement of a New Game Plus mode for God of War Ragnarok.
We also saw The Legend of Zelda: Tears of the Kingdom get rated by the ESRB today, as well as a new interview with Hideo Kojima in which he reveals Sam Bridges may not feature in the Death Stranding movie. For all the details, just read on.
Related: Please Don't Let A Wrestler Play Kratos In The God Of War Show
God Of War Ragnarok Will Be Getting New Game Plus Spring 2023
A lot of you out there will still be trudging through God of War Ragnarok since it's a truly massive game, but those that have already finished things up are looking for a new challenge. Well, one might be coming early next year, as it's been announced that God of War Ragnarok will get a New Game Plus mode in Spring 2023. No further details were revealed, but from what we've seen in similar modes in other PlayStation titles, there're sure to be a few extra goodies for those willing to dive in again.
The Legend Of Zelda: Tears Of The Kingdom Has Been Rated By The ESRB
The Legend of Zelda: Tears of the Kingdom is the most highly-anticipated title of 2023 for many across the globe, but there's always that lingering doubt that it could be delayed again. Thankfully, a new ESRB rating for the title has put many of those concerns to bed, suggesting that development of the title is almost complete. Spotted on the Nintendo website, Tears of the Kingdom has been given a E10+ rating for fantasy violence and mild suggestive themes.
Hideo Kojima Hasn't Decided If Sam Will Appear In The Death Stranding Movie
A movie adaptation of Death Stranding was announced earlier this month, but with Kojima at the wheel, nothing is as simple as it sounds. In fact, the movie may not star Death Stranding protagonist at all, as Kojima is currently undecided as to whether the character will appear. It was announced at the time that the movie would introduce new characters, but this little nugget of info suggests Kojima may not be planning a simple retelling of the game.
Final Fantasy 14: Endwalker's Focus On The Final Days Was Inspired By The Pandemic
A new interview with Final Fantasy 14 senior story designer Natsuko Ishikawa has revealed that the pandemic was a pretty big inspiration for the story of the Endwalker expansion. Ishikawa explains that much of the game's focus on The Final Days calamity was a direct result of the state of the world at the time, as Covid-19 swept the globe and Japan entered its first lockdown during story development.
World Of Warcraft: Dragonflight 2023 Roadmap Revealed
From one massive MMO to another now, as Blizzard has revealed the 2023 roadmap for World of Warcraft: Dragonflight. Several big updates will be released across 2023, the first being the Winter 10.0.5 patch that will add a new trading post to the game in which players can earn a "wide range of cosmetic rewards of their choice."
Next: Ubisoft's Handling Of Stadia's Shut Down Is All Class