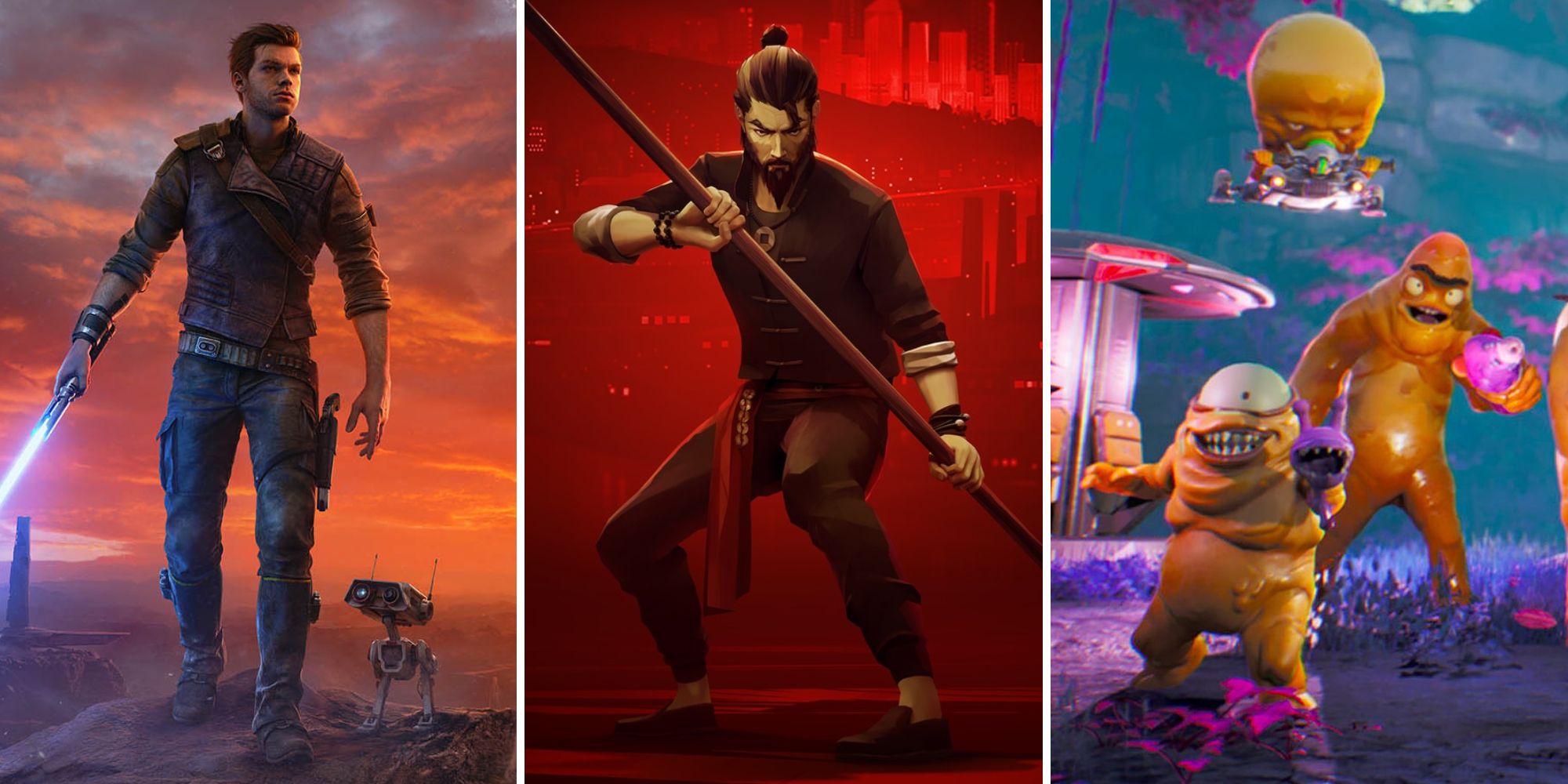 The Biggest Gaming News For December 20, 2022
High on Life becomes Game Pass' most popular title and Sifu is coming to Xbox and Steam.
With just five days to go until Christmas, the news is slowing down a smidge for the holidays, but that doesn't mean I don't have another pile of big gaming news to bring to you. One of our biggest stories of today concerns High on Life, which has very quicky become the most popular title on Game Pass despite middling reviews.
We also had the announcement that Sifu is headed to Xbox and Steam with a brand new mode, while Star Wars Jedi: Survivor's director has been dishing all the details on the game's combat system. If you want more info, just keep reading.
Related: High On Life Needs To Be Okay With Me Not Finding It Funny
High On Life Overtakes Minecraft As Most Popular On Game Pass
Not sure many saw this one coming before launch, but High on Life has very swiftly become the most popular title on Game Pass, overtaking juggernauts such as Minecraft and Forza Horizon 5. It seems like the game's middling reviews haven't dissuaded many from giving High on Life a try as part of their Game Pass subscription. It's also performing admirably on Steam as well though, as it's currently the seventh best-selling game on the platform at the moment, beating games such as Apex Legends and FIFA 23.
Sifu Coming To Xbox And Steam With New Arenas Mode
It's been a pretty good day for Xbox fans in general, as the platform will be finally see the release of Sifu next year. The game is currently only available on PlayStation consoles and Nintendo Switch, but that's set to end in March 2023 when it launches on Xbox and Steam. Better yet, it will also launch with a new Arenas mode that will let you test your might against waves of opponents.
Star Wars Jedi: Survivor Will Have 5 Fighting Stances, Including One With A Blaster
Star Wars Jedi: Survivor game director Stig Asmussen has revealed several key details about the title, including new traversal methods, combat, and more. According to Asmussen, Cal will have "five fully realised stances" in Survivor, suggested there a bit more added depth to the combat this time around. Of these stances, one will allow Cal to dual wield lightsabers, while a heavier stance will let him use a cross blade saber, similar to the one Kylo Ren uses.
The $200 DualSense Edge Reportedly Has Worse Battery Life
PlayStation announced the DualSense Edge not too long ago, a fancy new controller for the PS5 with all sort of new bells and whistles attached. However, it's reported that controller doesn't actually fix any of the bigger issues that users have been complaining about over the past two years, specifically the controller's battery life and stick drift issues. In fact, it's reported that the DualSense Edge will have an even worse battery life than the regular version, leaving many questioning why the controller was made in the first place.
Dwayne "The Rock" Johnson Has Been Dropped As Black Adam
A bit of big movie news to round things off, as Dwayne "The Rock" Johnson has released a statement pretty much confirming that he's been dropped as Black Adam for the forseeable future. Johnson revealed in a statement that the character of Black Adam will "not be in their first chapter of storytelling." Johnson then thanked fans for their support during his time as the anti-hero, suggesting that we won't see another film with The Rock as the character for a good long while, if ever again.
Next: Citizen Sleeper's Only Correct Ending Is No Ending