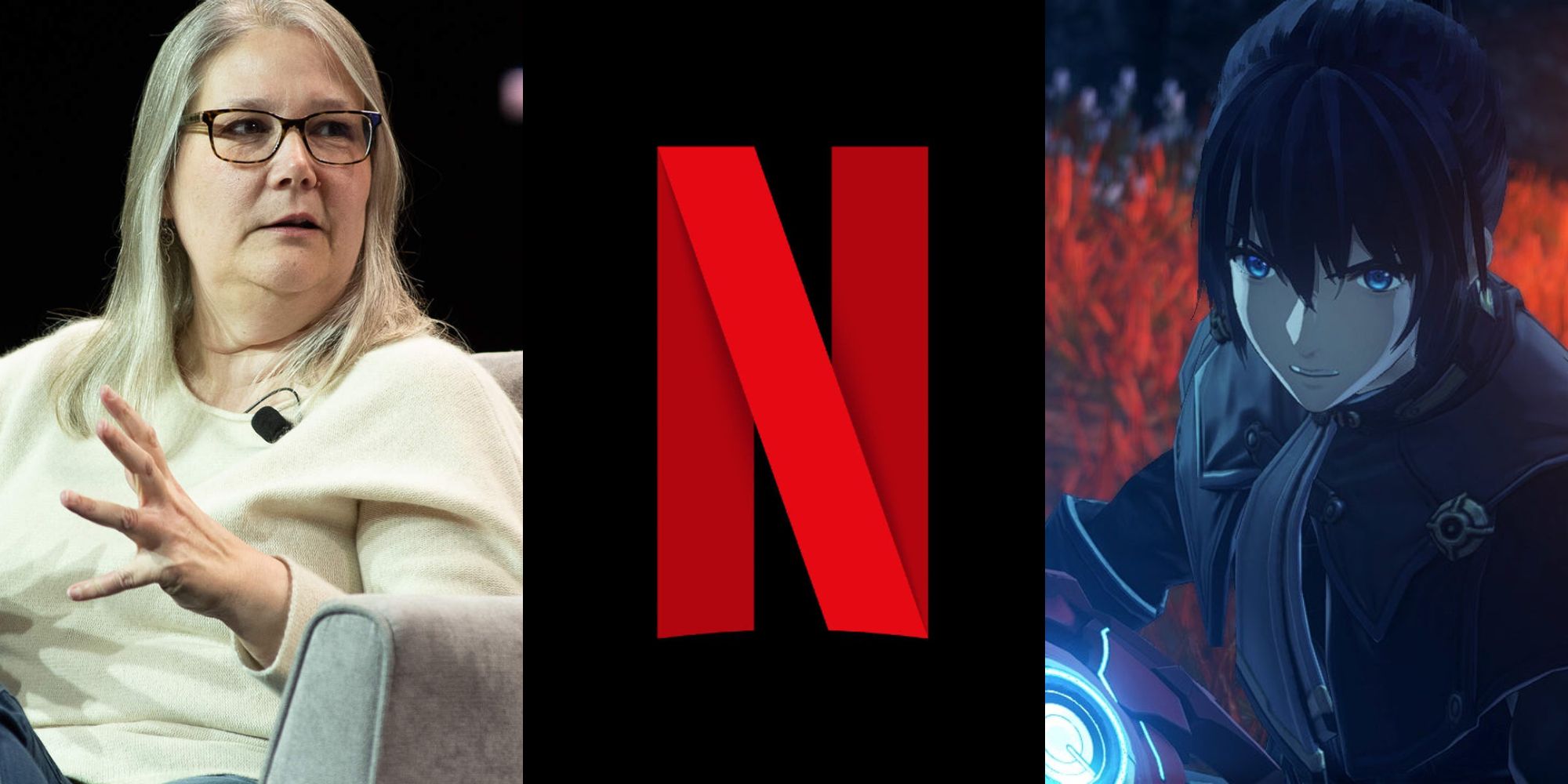 The Biggest Gaming News For April 19, 2022
Uncharted creator Amy Hennig is working on a Star Wars game and Netflix has seen a drop in subscribers for the first time since 2011.
It's been a jam-packed day of news today and we have only the one story about Elden Ring! We have Amy Hennig's announcement that she and her new studio Skydance New Media are working on a brand new Star Wars game, the reveal that it's looking like a rough year for Netflix as it bleeds subscribers for the first time since 2011, and the exciting news that Xenoblade Chrinicles 3 has been pushed forward a few months. More details below.
Jedi Fallen Order Cal Kestis With His Lightsaber
New Star Wars Game Coming From Amy Hennig's Skydance Studios
If you didn't think enough Star Wars games were being made these days, then we have some good news for you. Uncharted creator Amy Hennig recently announced that her new studio Skydance New Media is working on a "richly cinematic action-adventure game featuring an original story" set in the Star Wars universe. This is now Henning's second attempt to make a Star Wars game as she was involved with a Star Wars project with Visceral Games before it was shut down by EA.
Related: Forget Cal Kestis, Finn Deserves A Star Wars Game
Netflix Has Lost Subscribers For The First Time In Over A Decade
It seems like Netflix is hurtling towards a bumpy 2022 as the company recently revealed in a letter to its shareholders that over 200,000 subscribers have jumped ship this quarter. Not only that, but Netflix is also expecting to lose a further 2 million subscribers next qurater as well, which is pretty shocking when you consider the service hasn't actually lost subscribers since October 2011. Netflix puts the loss of subscribers down to the subscription cost increase in January and claims Covid-19 "clouded the picture" due to big subscriber gains in 2020.
Xenoblade Chronicles 3's Release Date Gets Pushed Forward
We got some good news for anyone looking forward to Xenoblade Chronicles 3 as the game has actually been pushed forward a couple of months from its intended release date. Instead of launching in September later this year, fans will now be able to get their hands on the game on July 29. In an industry where it's almost an inevitability that our favorite games get pushed back or delayed, it's nice to see at least one developer is actually ahead of schedule.
Nintendo Of America Accused Of "Coersive Actions" Against Organization Efforts
Some more industry news now and Nintendo of America may soon find itself in the middle of a labor struggle as an employee has filed a labor complaint with the National Labor Relations Board. The complaint accuses Nintendo of America of "coersive actions" against employees attempting to organize. While the complaint itself doesn't go into any detail, the accusations levelled at Nintendo of America could include anything from layoffs to threats or surveilllance of its workers.
Modder Lets You Summon Elden Ring Legend 'Let Me Solo Her'
Finally, a bit of wholesome Elden Ring news for you now as someone has turned community legend "Let Me Solo Her" into a spirit for players to summon. If you've been living under a rock this past week, an Elden Ring player named "Let Me Solo Her" has become a hero to the Elden Ring community, defeating one of the game's hardest bosses for players who summon him. His actions have inspired fan art, copycats, and now, even modders.
Next: Half-Life Is More Than Just Gordon Freeman
Italian Senate Accidentally Plays 30 Seconds Of Inappropriate Tifa Lockhart Video
Read Next
About The Author