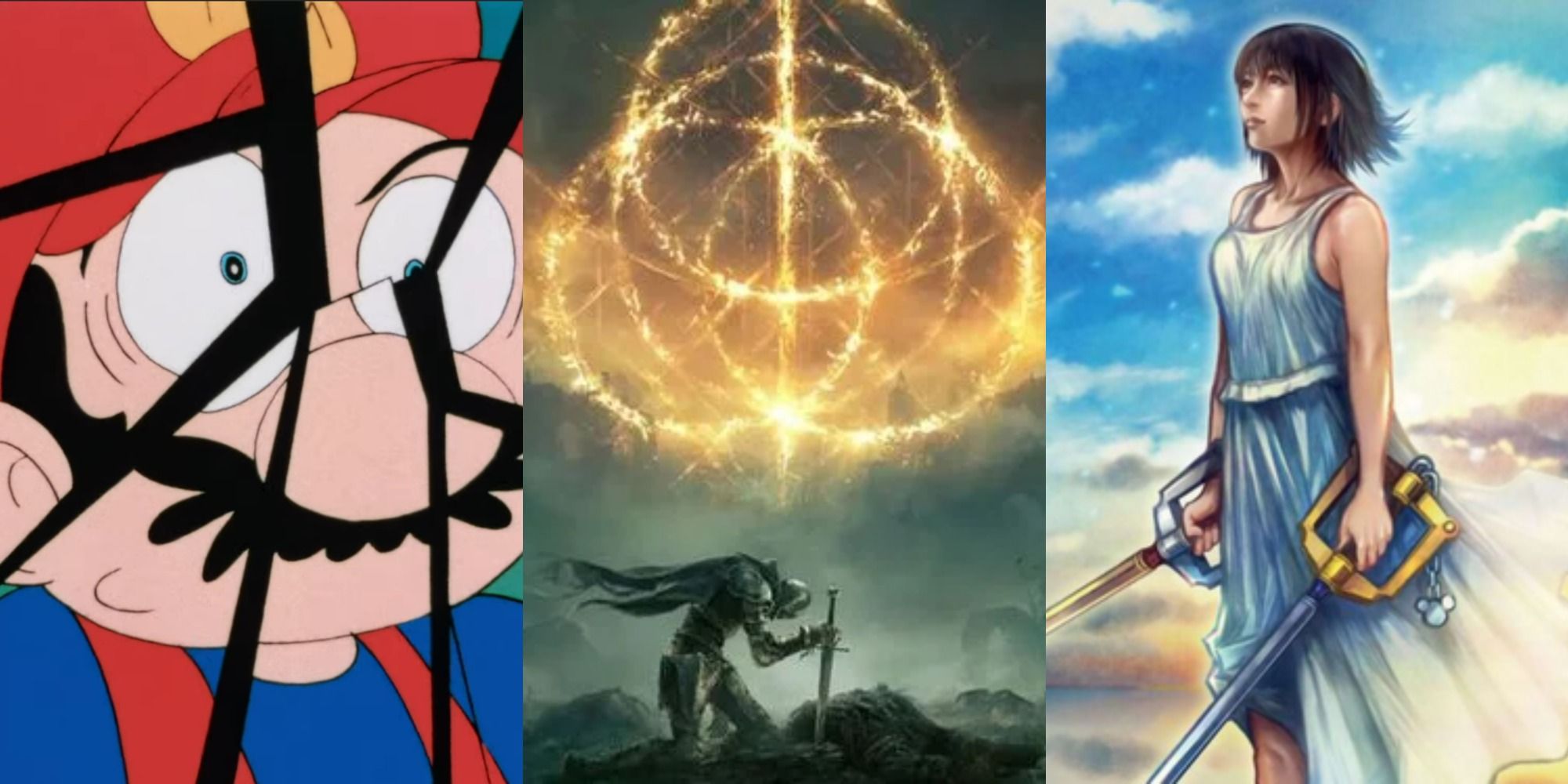 The Biggest Gaming News For April 17, 2022
Sundays are all about sleeping in, so you're probably behind on everything going on in the world of gaming, but don't worry because that's why we put together these roundups. We found out today that fans of the franchise have restored the legendary Super Mario Bros. animated film from 1986, China has banned the streaming of unauthorized games, and Hikaru Utada performed some songs from Kingdom Hearts at Coachella. There's more where this came from, so read on for the rest.
RELATED: Mourning My Friend Through Final Fantasy 7
China Bans Livestreams Of "Unauthorized" Games
China has been tightening its regulation of the games industry in recent years, but the government has now gone further than ever before, banning the streaming of "unauthorized" games. "For a period of time, issues such as chaotic online livestreaming and teenage addiction to games have raised widespread concerns in society and effective measures need to be taken urgently," the government said in a statement. But things might go even further. According to industry analyst Daniel Ahmad, "China's regulation around video games continues to focus on compliance and enforcement. Games have always required a license before they can be distributed or streamed in China. The latter was rarely enforced. Now it will be."
Square Enix Boss Doubles Down On Blockchain Games Commitment
Square Enix has been attracting a lot of ire for its attachment to the blockchain. President at Square Enix Yosuke Matsuda in particular. Rather than backing away from the blockchain, the executive has now doubled down on his previous statements, noting that "in the future, we would like to try our hand at providing 'autonomous game content.' Until now, in most games, we provided the content as a finished product and the players played that content. However, there are a certain number of players in the world who want to contribute to making games more interesting by creating new settings and ways of playing." Matsuda went on to say that "if instead of relying on goodwill, we can also provide incentives to those who contribute to development by utilizing technologies such as blockchain, there is a possibility that innovative and interesting content can be created from the ideas of users."
Hikaru Utada Performed Kingdom Hearts' Simple And Clean And Face My Fears At Coachella 2022
Hikaru Utada recently performed Simple and Clean as well as Face My Fears at Coachella. This of course was much to the delight of the numerous Kingdom Hearts fans in the audience. In addition to the twentieth anniversary of the franchise, this comes right in the wake of the announcement that Kingdom Hearts 4 is currently in production at Square Enix, meaning that people were particularly excited to hear the two songs being sung on stage. The big question looming in everyone's mind however is whether or not Kingdom Hearts 4 is going to be on the blockchain.
Final Fantasy 14 Game Director Naoki Yoshida Apologizes For Broken Housing Lottery
The housing lottery in Final Fantasy 14 has been in a bad state for several days now. Players basically pay a deposit and take a ticket. The game then draws a number at random a few days down the line to determine who gets to purchase the property. The problem is that any number including zero can be selected, meaning that in many instances of the draw, nobody has been declared the winner. Game Director Naoki Yoshida has now stepped forward with an apology, describing how the developers are "prioritizing our investigation into the matter" before noting that "we are working to identify the issue in the corresponding program. However, as the process is very complex and there are many patterns involved for the lottery conditions, it will require some time to pinpoint the problem."
Fans Restore Legendary Super Mario Bros. Animated Film From 1986
Fans of the Super Mario Bros. franchise have managed to restore a legendary animated film from 1986 called Super Mario Bros: The Great Mission to Rescue Princess Peach! This was widely considered lost until FemboyFilms gave the movie a new lease on life. "Bing, Bing, Wahoo! Get ready for an adventure of super proportions," FemboyFilms announced. "This is our 4K Restoration of the 1986 animated film Super Mario Bros: The Great Mission to Rescue Princess Peach! which for us has been months in the making, but for other fans who'd known about it much earlier, years in the making. We are honored to be the ones to restore this film to get it looking the best it ever has and likely the best it ever will." The group has made the film available for free.
NEXT: Fallout: New Vegas And The Power Of A Fresh Start
Harry Potter: Magic Awakened Gives Female Characters O-Face For Using Magic
Read Next
About The Author