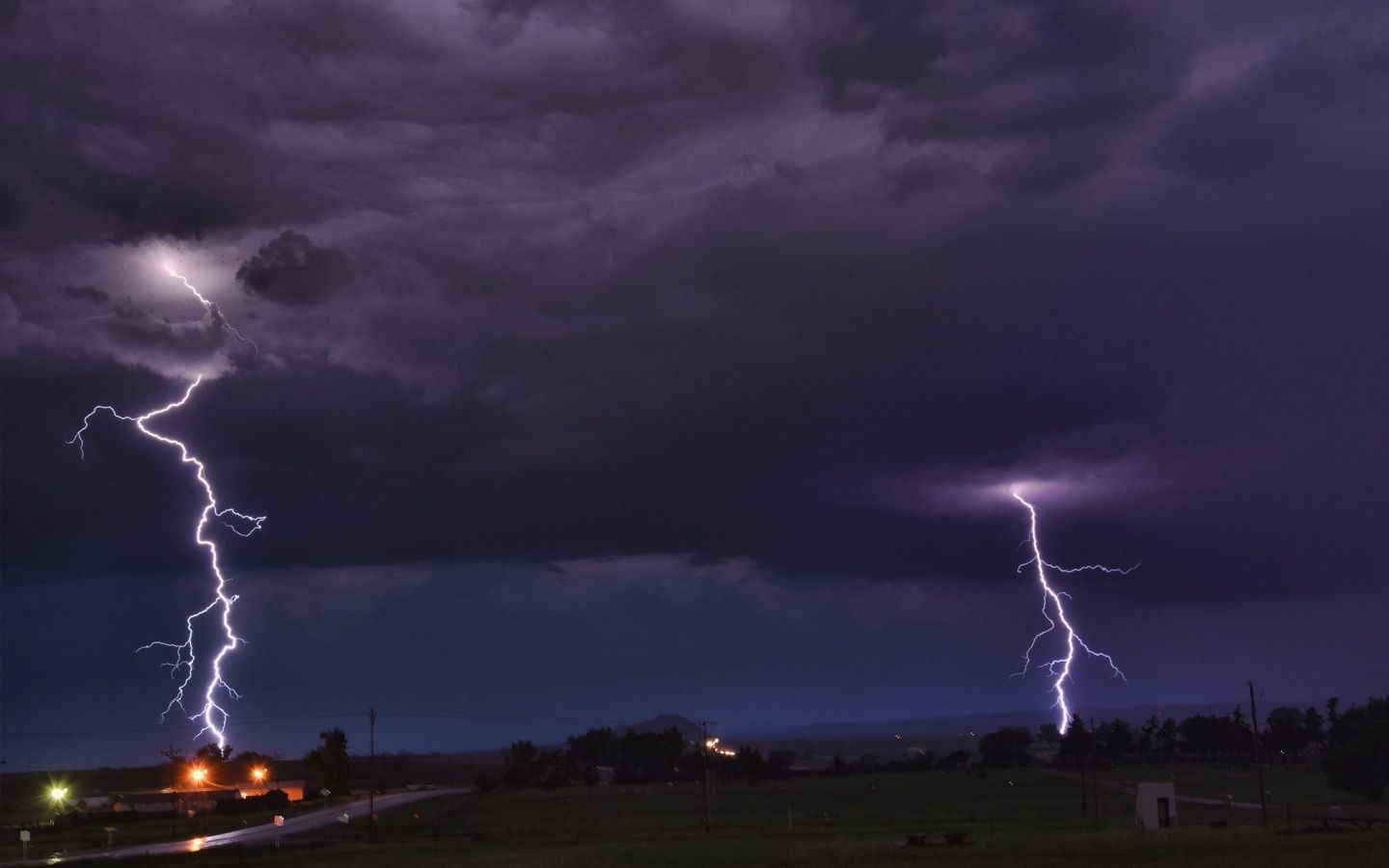 The best Dark Sky alternatives in 2023
Dark Sky leaves behind a legacy as one of the most reliable weather forecasting apps. You'd consult the app to plan your daily activities to avoid those rainy walks while you're out with the dog and your valuable smartwatch, avoiding being caught in a downpour! This is why we turn to easy-to-access apps like Dark Sky to help predict the weather within our immediate vicinity (hyperlocal) with decent accuracy. But unfortunately, the app will be no more at the start of 2023, so we've helped devise a working list of some of the best alternatives for Dark Sky.
Overdrop
Overdrop is a fantastic app for customizing alerts, viewing forecasts in the form of graphs, acquiring temperature comparisons, and using radar maps to pinpoint any weather changes. Overdrop utilizes the API from leading forecast apps like AccuWeather and Weatherbit. But to fully access all of the included widgets, themes, and data from AccuWeather, you'll need to buy the premium version for $14. Thankfully Overdrop still follows through with what the best weather apps can do without swapping between them. And more importantly, Overdrop doesn't leave out the hyperlocal function, which is why we chose Dark Sky in the first place.
Windy
Windy is one of the best apps for wind tracking, which feels like you almost own a portable digital anemometer. Windy shows data on wind forecasts, wind gusts, wind directions, wind compasses, and wind maps with reasonable accuracy. It's a handy app when you're planning to go sailing, fishing, paragliding, kiting, or surfing. If your area suffers from tropical storms and hurricanes, the app can help you track those. And there's a handy offline mode that provides forecasts without requiring access to online Weather Stations, which is worth considering when you're already out and about away from a reliable data source.
WeatherBug
WeatherBug is a great app to consult for local information like severe weather warnings and conditions, pollen level count, live road conditions/commute routes, Doppler radar, and hourly forecast reports. It's a weather app full of practicality for the everyday user, though there are still ads even with the paid version. But overall, WeatherBug is a solid alternative to Dark Sky if you're addicted to hyperlocal weather updates.
Geometric Weather
If you're on a budget and looking for a free, open-source, non-intrusive weather app to replace Dark Sky, then Geometric Weather is the app for you. It's a simple app that displays the current temperature and air quality and keeps up to 15 days and 24 hours of overview data (pulled from AccuWeather). However, there is no radar map present, which may be a dealbreaker for some. Still, the simplicity of Dark Sky was one of the app's biggest attractions, which is why Geometric Weather is a suitable choice for a minimal replacement.
The Weather Channel – Radar
One of the best companion apps paired with a TV weather network, The Weather Channel app enables you to pull and view videos for information and reports directly on your device. The widget is attractive, and the UI is friendly, similar to the quality of the overall presentation for the Dark Sky app, which is one of the many reasons why users have chosen Dark Sky as their go-to weather app in the first place. This app helps plan out your traveling by selecting a destination and then provides you with information on all the weather you may encounter during the trip. In addition, it has a built-in local radar to give you forecast reports every hour. The only downside to the free version is that the ads are somewhat intrusive when navigating the UI, which may lead to pressuring you to pay for the premium model, which ranges from $5 a month for Pro or $2 a month just to remove ads.
Weather Underground
Dark Sky holds a lot of love for being a phenomenal hyperlocal forecasting app, which is really what the Weather Underground app is all about. This app relies on over 30,000 local networks (personal and amateur) to deliver its data. And for complete information coverage in the US, it'll draw on over 180,000 weather stations across the country. Weather Underground also includes information derived from crowd reporting like flooding, power outages, and road conditions. The only downside of using the Weather Underground app is that getting rid of all the ads requires you to subscribe to the premium tier at $4 a month.
Ventusky
One of the best features of Dark Sky is the animations and attractive interface. Ventusky presents a solid case for being one of the best visual weather apps out there. But the beautiful graphical interface doesn't hide all the information shown; you get the best of both worlds by having gorgeous 3D maps while still having all the forecast information and meteorological data displayed at your fingertips. The free version doesn't contain ads, but you still have to pay for additional features to gain the full experience with $4 a year subscription.
AccuWeather: Weather Radar
AccuWeather is one of the most trusted weather apps on the market that's available for free with a few optional in-app purchases. AccuWeather presents its information closer to a live basis if you're hoping for an app that tells you what's happening with severe weather and predicts upcoming weather. This includes a WinterCast feature that warns you about snowfall and heavy precipitation well in advance. The weather alerts are free, so you don't have to worry about paying to get all the vital information you need. But if you want more after trying out the free version, AccuWeather includes a paid tier with more features at $2 a month.
Always have a trusted weather app on your phone
Don't get caught in a nasty storm or drenched by an unexpected downpour. It's always a good idea to load up an app and check if bad weather is coming your way. Some of the best Android apps are weather apps that provide everything you need to know for your outings. Of course, Dark Sky will always be one of the favorite weather apps, but thankfully, we can download some fantastic alternatives.