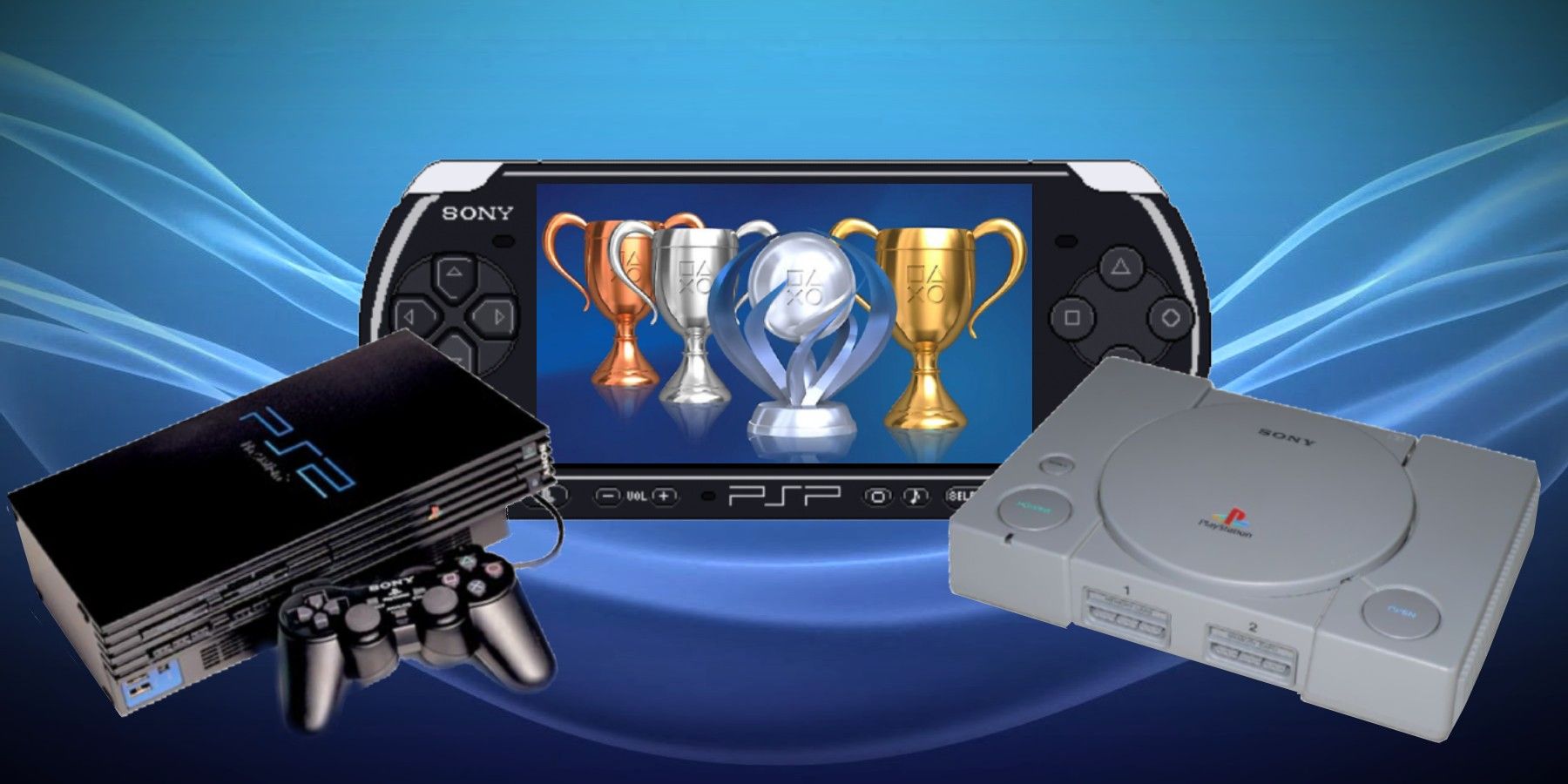 PS Plus Tiers Should Add Trophy Support to Retro Games
After months of speculation and insider leaks, Sony has finally pulled back the curtain on its plans for PlayStation Plus going forward. As the dust is still settling, fans are working out how they feel about Project Spartacus now that its three-tier approach to content has been officially named and detailed. So far reception appears to be divided online, with natural comparisons to Xbox's Game Pass and Nintendo's Switch Online dominating discussions. Having waited so long already, there's a sense that it's going to take an extended amount of time until Sony is ready to provide more specific details to its fans.
As it stands right now though, it's known that PlayStation's storied past is going to be a large part of the subscription service's new tier system and appeal. When PS Plus and PS Now effectively merge in June, hundreds of classic games will be available to download and stream on PC, PS4, and PS5. While specifics are scarce right now, there are some steps that Sony should take to incentivize early adoption of its service and classic content. Adding trophies to retro PlayStation games that launched before the achievement system came into effect would be a big first step for several reasons.
RELATED: PS Plus, PS Now Subscription Transfer Explained
PS Plus' Retro Games
When PS Plus is finally expanded in June, there will be plenty of content for players to digest across each of the subscription service's three tiers. News that modern PS5 titles like Returnal and Marvel's Spider-Man: Miles Morales will feature in the middle of the road 'Extra' option, is a particularly positive sign that bodes well for the longevity of the service. The fact that the expensive 'Premium' tier option will include a lineup of retro games from PlayStation's past shouldn't be forgotten, though, as it's these games that will likely help the service get up to speed in the short-term.
Thanks to Sony's shaky recent history with backward compatibility, there's a lot of pent-up demand for this type of content amongst PlayStation owners. Specific details such as which games will be included, or if they'll feature any modernizing features, are all still up in the air right now though. It's still unclear whether retro PlayStation games will be purchasable beyond PS Plus as well, or if existing owners will get access to their historic purchases for free. Considering the licensing nightmare that publishers can run into when dealing with classic software, it stands to reason that Sony is being coy right now as it's likely still signing off on agreements while figuring all of this out for itself.
All that's known for sure right now is that up to 340 games from PlayStation's past will be playable if players buy into PS Plus' Premium tier. For $17.99 a month, this option will allow players to stream PS3 games to their modern platforms for starters, similarly to the outgoing PlayStation Now. Due to the difficulties in getting the console's Cell technology to run on modern hardware, there's seemingly no plans for these games to be downloaded and playable natively anytime soon. A catalog of 'beloved' PS1, PS2, and PSP games will feature in this tier as well, with streaming and downloadable options both on the table.
RELATED: New PS Plus Service is Ignoring Vita for Some Reason
Trophy Support Benefits
Since the early days of the PS3-era, Sony's trophy system has been a cornerstone of PlayStation's digital ecosystem. Large communities have subsequently developed on the internet that are full of players who love chasing the virtual accolades in the games they play. For a lot of these fans, trophies are a big deal that can enhance their gaming sessions immensely. While there's been no official confirmation from Sony yet, based on how PS Now currently works, at the very least is seems likely that most of the PS3 games coming to PS Plus will retain their trophy functionality.
So far there's been no word at all, though, on if the other retro PlayStation games coming to PS Plus will have added trophy support. Considering how every PS1, PS2, and PSP game launched well before the idea popped into Sony's metaphorical mind, most of these games don't have native support for the system right now. It could take some effort on the publisher's part as a result, but making sure trophies are added to each of these games would be a significant boon for the service. Having become such an important part of PlayStation's history and recent success, most players have come to expect the presence of these virtual trinkets.
Beyond living up to expectations, there are monetary benefits for Sony if it does retroactively add trophies to PS Plus' classic games. Both veteran players and potential newcomers are more likely to check out these types of titles if they feature modernizing systems that make the experience better and fresh. Adding trophy support to original PlayStation, PS2, and PSP games would increase the number of people willing to invest in the service's Premium tier. With cheap emulation being an established part of PC gaming, there's a sense that Sony needs to add something special to its official re-releases to incentivize adoption. Being able to chase platinum trophies in potential games like Metal Gear Solid, SIlent Hill, and Tekken 3, would do the trick nicely.
Sony's Trophy Patent
Thankfully there's some positive signs that retro trophy support could come to Sony's PS Plus offerings, if the feature isn't already a part of the subscription services on its relaunch date. Back in 2021 a patent was uncovered which suggested Sony had been working on technology that could allow it to retrofit older games with trophies. This means that the publisher is aware of the demand for the idea, and is potentially still working on a way to make it happen. Crucially, the patent alludes to the fact that the original developers of the games in question wouldn't have to be involved either. This would no doubt speed up the process, considering how many classic studios have gone out of business since the PS1, PS2, and PSP-eras.
This isn't the first time that Sony has explored the concept of adding trophies to classic games either. In 2013 a patent was filed by the publisher for technology that would have allowed it to add trophies to disc-based copies of PS1 and PS2 games. Even though nothing came of that specific idea, PS2 games re-released on the PS4 as digital downloads did include the virtual achievements. It's not a like-for-like comparison, but there's clear intent from Sony to make it happen, coupled with a willingness to experiment. Having laid so much groundwork, there's a sense amongst fans that Sony should finish off the process by adding trophies to PlayStation Plus' incoming classics.
MORE: PS Plus Free Games for March 2022 Prove the 'Big March' Pattern is Legit
Zelda: Breath of the Wild 2 is Treading Dangerous Waters With the Master Sword
Read Next
About The Author