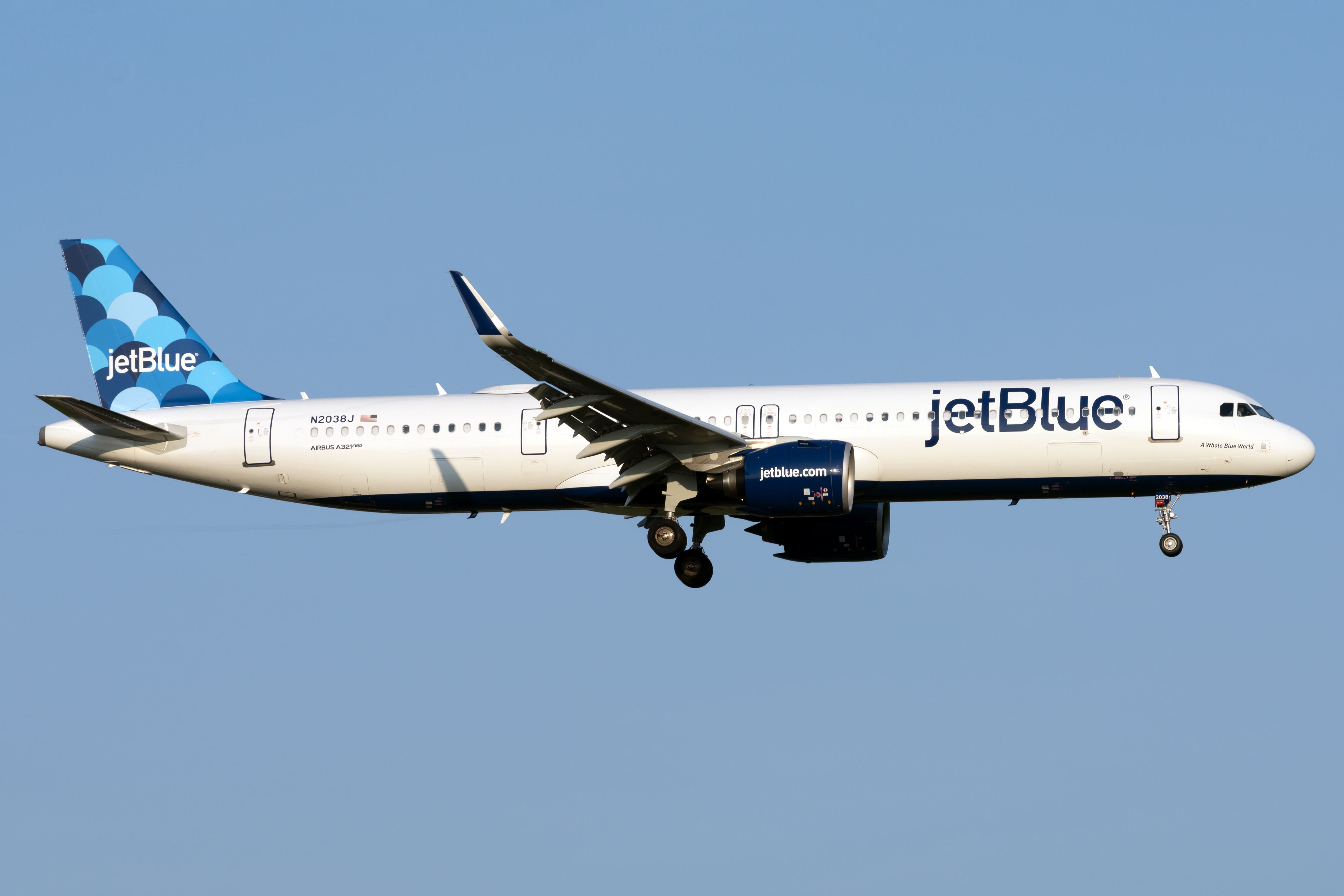 JetBlue Ventures – How Technology Will Shape The Future Of Travel
The airline industry is notorious in innovation circles for being somewhat of a slow-moving ship. And for good reason. Safety is, after all, paramount and the first guiding principle of air travel. However, there are many startups in the aviation ecosystem that could contribute to the evolution of airlines, airframes, operations, and propulsion systems in many different ways. Some airlines may be content in sitting back and waiting for the technology to mature on its own and come to them.
Others, meanwhile, are more inclined to go out there and support companies and cultivate relationships that may change how we travel in significant ways. To that effect, JetBlue has created JetBlue Ventures, investing in and partnering with early-stage startups looking to improve the travel, hospitality and transportation industries.
From experimental to everyday
Simple Flying was fortunate enough to sit down with the Managing Director at JetBlue Ventures, Stephen Snyder, during the World Aviation Festival in Amsterdam last week and talk about how technology will change the way we travel and how people's mindsets on what is possible will change and adapt. When talking about what air travel will look like 30 years from now, Mr Snyder stated,
"My mind is around sustainability and the investments that we've made there. I think it's crazy when you think about the different aircraft types. I know everyone looks at eVTOLs right now, or electric aircraft or hydrogen-powered aircraft and say 'Oh, that feels very experimental. I don't know that I could ever see myself being inside that.' I don't know that anybody today could see themselves inside an A220 20 years ago, or a Dreamliner 30 years ago, or even a Triple Seven 50 years ago."
The industry is always pushing new technology, and people adapt, new propulsion will be no different, Snyder says. Photo: Getty Images
eVTOL investment launching in two years
Speaking of eVTOL vehicles, many carriers have placed bets on different horses in the Advanced Air Mobility market race. JetBlue Ventures is backing Joby, intending to launch an aerial ride-sharing service in 2024. The company says that getting on one of its eVTOLs will feel more like getting into an SUV than a plane. Its one-pilot-four-passenger zero-emissions vehicle will have a max range of 150 miles, a top speed of 200 mph and has already been in development for over ten years.
"I think a lot of people don't realize that eVTOLs are going to be in the sky in the next couple of years. Joby is doing test flights every day now. Then it's going to have passengers within the next few years. People don't know that's coming, and it's going to radically change the way that people get around."
Joby recently also partnered with Delta Air Lines, for an investment of at least $60 million (potentially up to $200 million). This broadening of partnership horizons is indicative of how, while JetBlue aims to support ventures that can assist the airline in the future, it is also looking to those that will be beneficial for the industry overall. An approach which when it comes to sustainability and things like zero-emission transportation becomes especially potent. Mr Snyder continued,
"We put a relatively modest amount of financial capital into the company we're investing in, but we're able to raise their profile and raise the profile of sustainability more broadly in the aviation sector. So I think when you look at a number of investments perspective, that's where it's really important for us to support the maximum amount of sustainable startups that are out there."
Hydrogen fuel-cells
JetBlue Ventures is also very pleased with its investment in Universal Hydrogen. The California-based startup headed by former CEO of Airbus Silicon Valley innovation center, Paul Eremenko, began as a hydrogen infrastructure venture but has now developed its own hydrogen-electric powertrain. JetBlue was the first to invest in the company a little over a year ago. Commitments have since followed from Canadian lessor Avmax and very recently, American Airlines. Universal Hydrogen has developed conversion kits for ATR 72 and De Havilland Dash 8 aircraft. The first photos of its test plane were revealed this summer.
SAF from CO2
JetBlue Ventures has also partnered with Air Company, that says it has as its mission to "decarbonize the planet through sustainable innovation." The company has produced hand-sanitizer (height of pandemic) perfume, and even vodka from CO2. Meanwhile, perhaps more relevant for JetBlue, it has turned its technology to make sustainable aviation fuel (SAF).
The carbon dioxide used in the process is captured from traditional fermentation and industrial alcohol plants prior to it being emitted into the atmosphere. As the cost of Direct Air Carbon Capture (DAC) comes down, the captured CO2 can also be utilized for the process.
In the process of finalizing its production facilities, the company just recently signed its first uptake agreements. These include one with JetBlue for 25 million gallons of Air Company's "AIRMADE SAF," between 2027 and 2032. Virgin Atlantic is down for up to 100 million gallons of SAF over 10 years, and supersonic hopeful Boom has signed an agreement for five million gallons. The next step is now for airlines to make measures such as carbon offsets and SAF more tangible to passengers in order to drive consumer choice to align with values, something that Snyder believes Europe and the US have in common.
JetBlue Ventures is also looking into solutions that can help provide a commercial edge over the airline's competitors. Photo: Vincenzo Pace I Simple Flying
Big data, no problem
JetBlue Ventures has five investment themes. While this article has focused mostly on sustainable travel, it also supports companies that are looking to advance the seamless customer-centric journey; reimagning the accommodation experience; next-generation aviation operations and enterprise tech, and distribution, loyalty, and revenue management.
One of the companies outside the specific sustainability focus that Mr Snyder is most excited about is a big data AI company called 3Victors. With the motto "Big Data – No Problem," it captures and analyzes hundreds of millions global travel searches and nearly 100 billion itineraries in real-time to provide insights into consumer demand and pricing.
"That way, you can find more efficient routings. Instead of just the old ways of doing things, actually finding the demand and seeing where we can undercut competitors, where they might have connecting traffic, and we can set up a direct route."
Digitalization and sustainability are the two key drivers for the aviation industry moving forward post-pandemic. JetBlue Ventures is operating at the cutting edge of both, and we are incredibly excited for the startups emerging from the process and support of the New York-based carrier – for the good of JetBlue, the industry as a whole, and the planet at large.
JetBlue

IATA/ICAO Code:

B6/JBA

Hub(s):

Boston Logan International Airport, Los Angeles International Airport, New York JFK Airport, Orlando International Airport

Year Founded:

2000

CEO:

Robin Hayes

Country:

United States