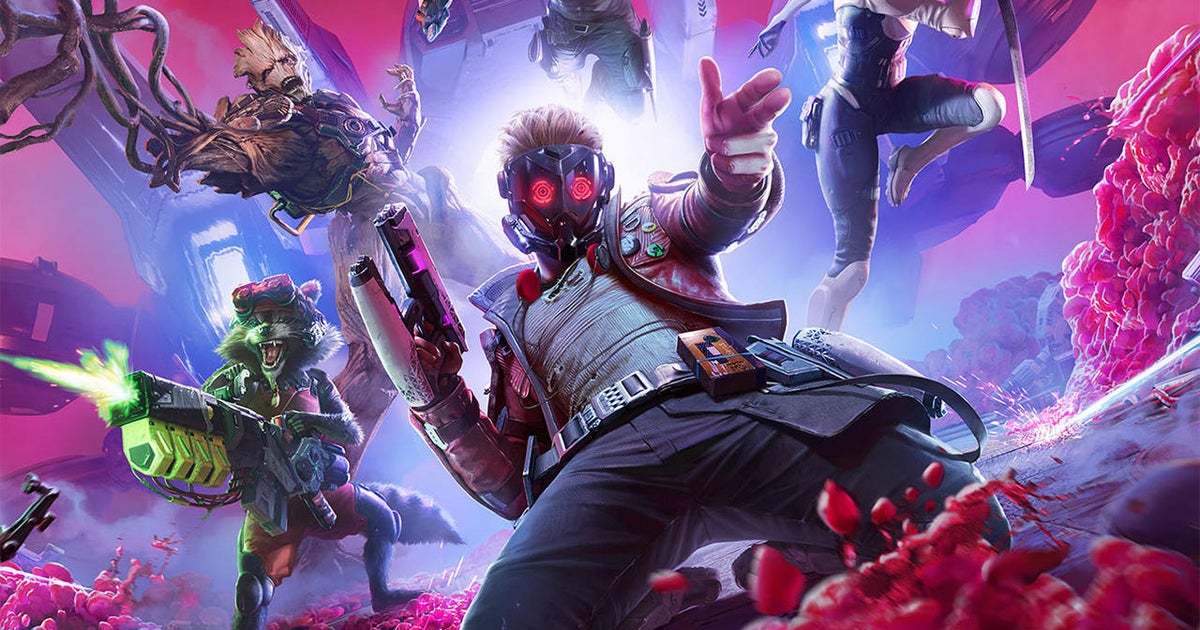 Grammy Awards: Listen to nominees for best score for video games
For the first time the Recording Academy is honoring music written specifically for video games and interactive media, with a newly-crafted Grammy Award category, to be presented this weekend. The development points not just to the popularity of gaming, but also to the increased production values of music created for games (as well as more frequent releases of video game soundtrack albums).
"When I went to school for film scoring," composer Christopher Tin told "CBS Sunday Morning," "you were writing music designed to be in films or TV shows; nobody ever talked about game music. There certainly weren't any courses teaching one how to compose music for games. That's kind of a new development."
Tin, nominated this year for the game "Old World," said his initial foray into composing for games came from a chance meeting, at a class reunion, with a game designer working on "Civilization IV." His music has since been featured in "Offworld Trading Company," "Rise of Kingdoms," and "Splitgate." 
"I think games have just become a much bigger part of popular culture than they have been in the past," said Tin. "Likewise, the technology around games has improved to the point that it's no longer about a simple audio engine playing little, you know, synthesized beeps and boops and stuff like that. Now you can have fully-realized orchestra scores in your game that are recorded by real players."
The technology built into game consoles or downloads has erased the limitations that made such music impossible in the early days of game cartridges or CD-ROMs. "With technology catching up, the games can have very similar, if not better, production values than most films," Tin said. 
Listen to excerpts below from this year's Grammy nominees for best score soundtrack for video games and other interactive media.
---
"Aliens: Fireteam Elite" – Austin Wintory, composer

Since the very first "Alien" film and Jerry Goldsmith's arresting score, music has been a key factor in the "Alien" franchise. Yet in a multi-shooter game with startling sound effects (and the screams of players), music can easily be swamped.
The "Fireteam Elite" game's sound fluctuates between all-out action sequences, and the quiet suspense in-between. Austin Wintory's soundtrack features not only isolated or unusual instruments (recorded during the pandemic in pods of players), but also non-instruments (he recorded sounds created by construction equipment that was being used, quite noisily, in the building next door). He also incorporated effects processing and feedback loops into the sound, creating a soundtrack that, he explained to Spin magazine, "gets pretty bananas."
Behind the scenes of recording Austin Wintory's "Aliens: Fireteam Elite":
---
"Assassin's Creed Valhalla: Dawn of Ragnarök" – Stephanie Economou, composer
The Los Angeles-based composer and violinist Stephanie Economou created a score for the game based on Norse mythology, after having composed music for "Assassin's Creed Valhalla: The Siege of Paris."
Inspired by black metal and neo-folk music, Economou's score features songs and vocals by Norwegian musician Einar Selvik (who was a drummer for the metal band Gorgoroth).
Stephanie Economou discusses her career and creative process for the BMI series, "Know Them Now":
---
"Call Of Duty: Vanguard" – Bear McCreary, composer

Bear McCreary's credits include the TV series "The Lord of the Rings: The Rings of Power," "Outlander," and "The Walking Dead," and video games in the "Star Wars" and "God of War" franchises.
For this edition of the "Call of Duty" series, a first-person shooter game, McCreary complemented brash orchestral power with small ensembles of string instruments to focus on the emotional drama of individual characters.
Watch this behind-the-scenes video of the music for "Call of Duty: Vanguard":
---
"Marvel's Guardians of the Galaxy" – Richard Jacques, composer
While British composer Richard Jacques has a slew of TV and advertising credits, his composing and arranging resume is predominantly video games, dating back to 1995's "Darxide." He's contributed music to the Sonic the Hedgehog series, "James Bond 007: Blood Stone," "Starship Troopers," "Alice in Wonderland," and "Headhunter."
Jacques wrote nearly six hours of music for Marvel's "Guardians of the Galaxy" game. After creating an initial MIDI demo for the heroic main theme, Jacques composed some 2,400 tracks for the game's 16 chapters, which were performed by orchestra, synths, and choir, with vocal effects, recorded at Abbey Road Studios.
Watch Sound on Sound magazine's interview with Richard Jacques:
---
"Old World" – Christopher Tin, composer
Christopher Tin previously won a Grammy in 2011 for the arrangement of his song, "Baba Yetu," which had made its first appearance in the 2005 video game, "Civilization IV." This year, Tin's score for "Old World" is nominated. 
Tim said, "A game like 'Old World,' which is a strategy game, takes place over many, many hours, and there's no real way of knowing exactly what the player is gonna do at any given time. And so a lot of what the music is asked to do is just simply be good music in the background that sort of sets the tone and puts you in a mood to play the game."
His score features ethnic instruments (ney flute, duduk, darbouka, oud) crossed with contemporary classical modes, featuring musicians Camille el-Feghali, Meena Shamaly, Orkun Şan, Jamie Papish, Sandro Friedrich, and the Budapest Scoring Orchestra, and vocals by Abeer Nehme and Layal Watfeh.
"I grew up in an era where composers like John Williams, James Horner, Ennio Morricone, they were all in their heyday," said Tin. "And they were writing gorgeous, very melodic pieces of music. Film scoring has changed since then. In the last decade or so it's become a lot more ambient. It's become a lot less orchestral. But that was the sound that I grew up with. If you venture into the film world now, it tends to be more, 'We want the music to stay out of the way of the dialogue.' But games, they're still very much supportive of attention-grabbing music, and I love that."
To watch Abeer Nehme and Christopher Tin perform "I Lift My Eyes," from the "Old World" soundtrack, click on the player below:
---
The 65th Grammy Awards will be presented on Sunday, February 5, and will be broadcast live on CBS and on demand via Paramount+ beginning at 7 p.m. ET.
     
See also: