Final projection for top 25, bowl games
1. Georgia Bulldogs (13-0)
Saturday's result: Beat LSU, 50-30
Behind four touchdown passes from Stetson Bennett, Georgia won its first SEC championship since 2017 with a beatdown of LSU on Saturday in Atlanta. The Bulldogs will wrap up the No. 1 seed as the defending national champions in this season's playoff and will head back to a familiar venue for its semifinal game. Bennett may get a Heisman invite considering the race is wide open and he ended his final season strong against the Tigers.
2. Michigan Wolverines (13-0)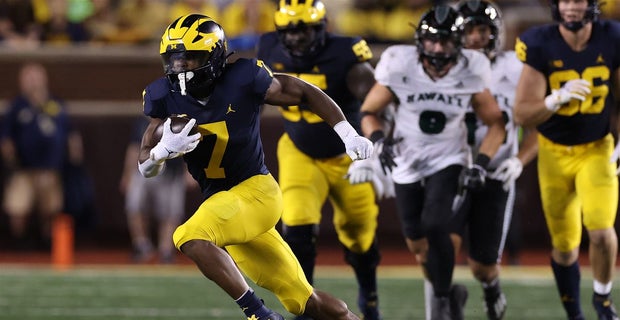 Saturday's result: Beat Purdue, 43-22
Michigan finished a perfect regular season with a double-up of the Boilermakers in Indianapolis thanks to three touchdown passes from J.J. McCarthy and 185 yards on the ground from tailback Donovan Edwards. The Wolverines will enter the College Football Playoff, we're projecting, as the No. 2 seed and will likely play TCU out West in the semifinals. It's the second straight year Michigan has reached the final four and this time around, the Wolverines are hoping to win a semifinal game.
3. TCU Horned Frogs (12-1)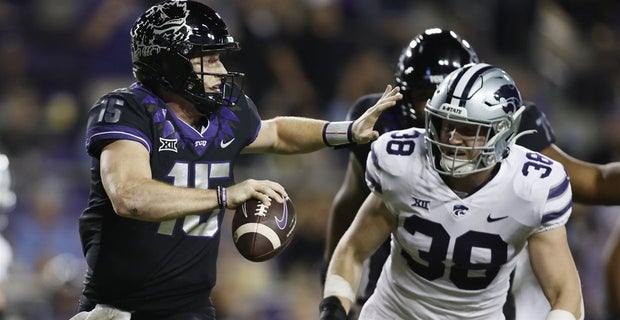 Saturday's result: Lost to Kansas State, 31-28
There are media members who have suggested Alabama should get in the final four following TCU's loss to Kansas State, but we don't see it coming to fruition. TCU was unbeaten after three months this season and has been a top-four team for weeks, so an overtime loss in an extra game will not be enough to push the Horned Frogs out of the playoff. Their seeding might be different, but this projection keeps TCU at No. 3, which means Sonny Dykes' team would face Michigan in the Fiesta Bowl.
4. Ohio State Buckeyes (11-1)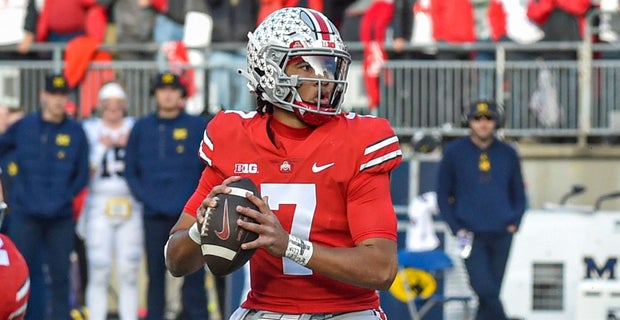 Ohio State coach Ryan Day says his team can be "dangerous" in the College Football Playoff if given an opportunity following USC's unexpected loss to Utah in the Pac-12 Championship Game. The loss by the Trojans opens the door for the fifth-ranked Buckeyes to make that final leap in Sunday's selection committee poll and perhaps avenge last week's loss to Michigan if Ohio State can get hot.
Media members immediately brought up Ohio State's shot at making the final four early in the second half as the Trojans' playoff hopes began to unravel. Heisman frontrunner Caleb Williams was hobbled against a feisty Utah front and by the time the clock struck midnight, Ohio State's disappointing season after its loss to Michigan last week took a turn in the opposite direction.
"Our guys were really looking for an opportunity to finish this thing the right way this season and I think that that opportunity is now in front of us," Day said Saturday on ESPN's College GameDay.
5. Alabama Crimson Tide (10-2)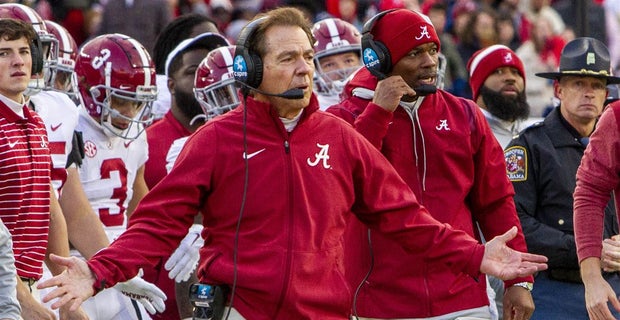 We project Alabama is going to finish just short of a playoff berth this season despite its only losses coming on the final play of the game against Tennessee and LSU. Nick Saban said he wouldn't worry about politicking for his team in the playoff race and will let the chips fall where they may.
"To win 10 games, to go through a rough patch when Bryce (Young) was hurt, now he's healthy again, which makes us a different kind of team, I think," Saban said after the Iron Bowl, via BamaOnLine. "It's great to win in the Iron Bowl for our players. It's great that they won 10 games."
6. Tennessee Volunteers (10-2)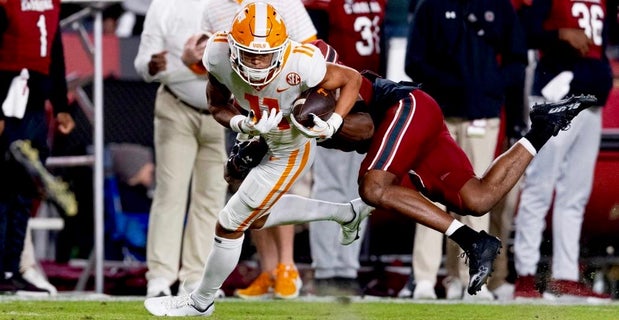 Tennessee coach Josh Heupel was asked about Tennessee's bowl preference at 10-2 overall following his team's rivalry weekend pasting of Vanderbilt.
"Don't have a preference (at the) end of the day. I've learned that your preference typically doesn't come true, anyway," Heupel said. "Obviously, you've got to sit back and watch another week of ball. For us, wherever we end up is where we end up. Look forward to competing with these guys again, and obviously feel like we'll be in a special bowl. And expect our fan base to travel well and us to get ready to go play well."
7. Kansas State Wildcats (10-3)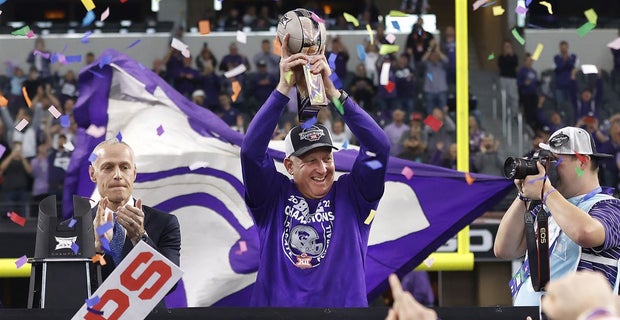 Saturday's result: Beat TCU, 31-28
For the first time in a decade, Kansas State has won a Big 12 championship after a thrilling overtime win over previously-unbeaten TCU. The Wildcats stonewalled the Horned Frogs twice at the goal line in the extra session before a game-winning field goal. The Wildcats will play in the Sugar Bowl in the New Year's Six as the conference champions while we expect TCU to still be inside the top four as a playoff team.
8. Utah Utes (10-3)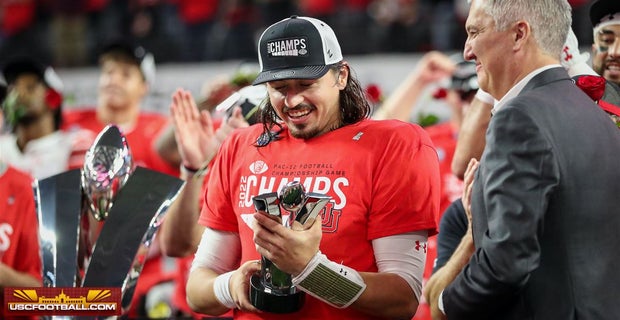 Friday's result: Beat USC, 47-24
Behind three touchdown passes from Cameron Rising and a terrific effort in the second half from its defense, Utah tossed the College Football Playoff race in a blender following the Utes' runaway win over USC in the Pac-12 Championship Game. It was the program's second-consecutive conference title and sends the Utes to the Rose Bowl for the second-straight season. Kyle Whittingham said his team was motivated since everyone had already projected USC in the playoff prior to kickoff.
9. USC Trojans (11-2)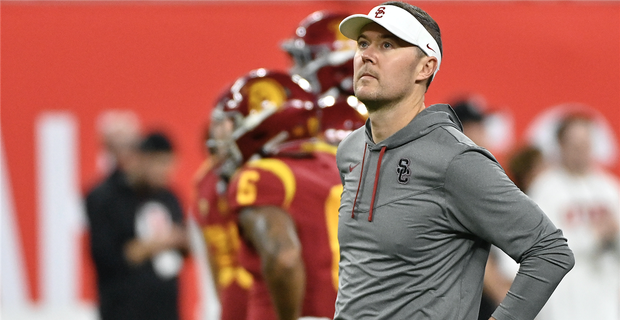 Friday's result: Lost to Utah, 47-24
USC coach Lincoln Riley and Heisman Trophy quarterback candidate Caleb Williams were noticeably disappointed following Friday night's 47-24 loss to Utah in the Pac-12 Championship Game. It was an outcome that likely cost the Trojans a spot in the College Football Playoff this season.
"Disappointing night for us," Riley said. "You come as far as this team has come and this program has come in the last 12 months, you get that close to winning a championship, possibly much more. Obviously do not get it done, it's a tough pill to swallow."
Utah broke open a tied game at halftime with a second-half flurry that included a dominant effort at the line of scrimmage featuring seven total sacks of Williams. USC's star signal-caller was never comfortable after intermission and was noticeably slowed by a hamstring injury that limited his running ability.
10. Clemson Tigers (11-2)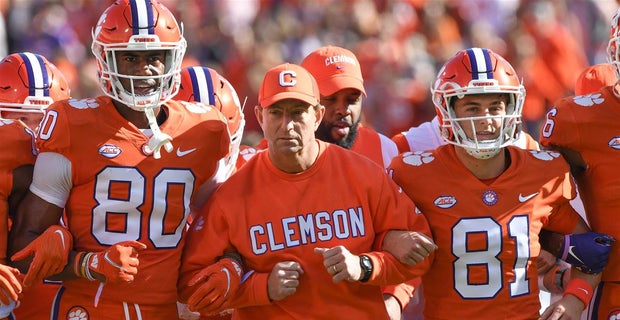 Saturday's result: Beat North Carolina, 39-10
Cade Klubnik appears to be the quarterback of the future for Clemson after assuming first-team reps in the third series on Saturday night against North Carolina and never looking back. Clemson's interception return for a touchdown in the third quarter put it away against the nationally-ranked Tar Heels.
He's worked his butt off all year and it's nice to see him making plays," Clemson's Dabo Swinney said of Klubnik's performance.
11. Penn State Nittany Lions (10-2)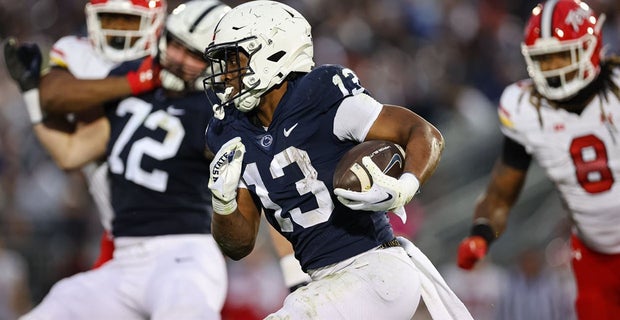 Penn State awaits its postseason fate after a 10-win season with its only losses to Michigan and Ohio State, two programs we expect to reach the playoff on Sunday. Kirk Herbstreit laid out the Nittany Lions' path to the Rose Bowl last week during a special playoff show, though at the time, it was because the Buckeyes had asked the Rose Bowl to be sent elsewhere this fall after playing in Pasadena last season. Now? Penn State is going there anyway since Ohio State is going to the final four (we project).
12. Tulane Green Wave (11-2)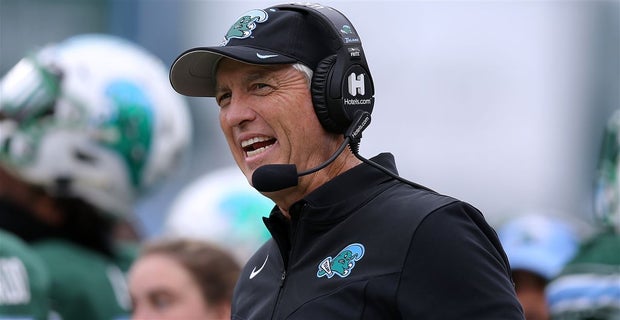 Saturday's result: Beat UCF, 45-28
Willie Fritz and the Green Wave are heading to the Cotton Bowl after their destruction of UCF in the AAC title game. Tulane avenged a previous loss to the Knights this season with a strong first half and never letting, winning their 11th game to set up a possible matchup with USC at AT&T Stadium in Arlington. Tulane will be the highest-ranked Group of Five team on Sunday and we believe the Green Wave could hover around the top 10.
13. Washington Huskies (10-2)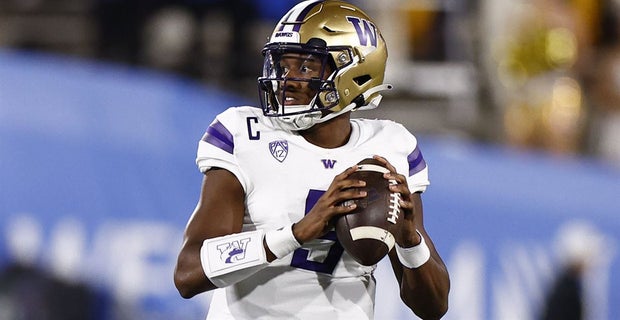 Washington was likely pushed out of a New Year's Six berth, potentially the Rose Bowl, after Utah's upset win over USC. Still, this was a fantastic season for first-year coach Kalen DeBoer and the Huskies, whose only losses this fall came in back-to-back weeks midway through the campaign. Michael Penix Jr. led the Pac-12 in passing and was one of college football's brightest stars. It'll be interesting to see how Washington finishes during bowl season.
14. Oregon State Beavers (9-3)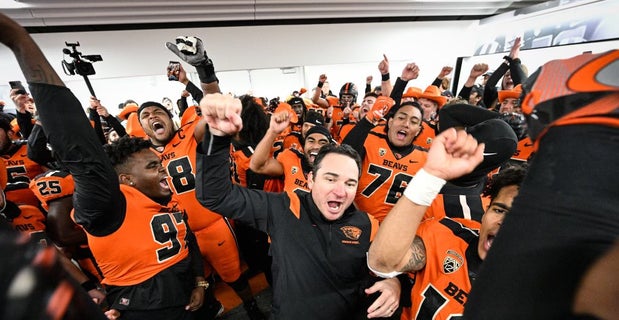 One of three nine-win teams we expect to be inside the selection committee's final playoff rankings, Oregon State's win over Oregon allowed Utah to reach the Pac-12 Championship Game and ultimately changed the complexion of the playoff race. The Beavers erased a 21-point deficit during rivalry weekend to take out the Ducks and post the biggest win of coach Jonathan Smith's tenure at the program.
15. Florida State Seminoles (9-3)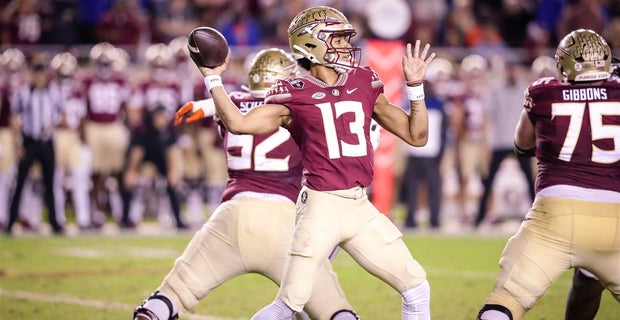 Florida State sits at 9-3 on the season and is going to a bowl for the first time under head coach Mike Norvell and for the first time since the end of the 2019 season. The Seminoles were ranked No. 13 in last week's College Football Playoff rankings and we expect Florida State to be slotted around the same spot in the final top 25 ahead of bowl announcements. There are several attractive potential suitors for the Seminoles including the Cheez-It Bowl and the Gator Bowl.
16. Oregon Ducks (9-3)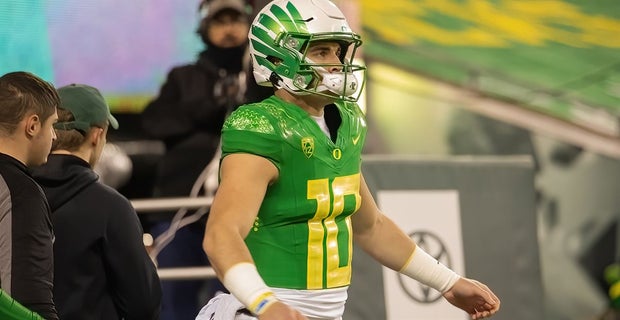 Oregon's shot at getting to the playoff ending with a questionable late-game call against Washington and a similar sting suffered against the Beavers in the rivalry game was a season-ender. The Ducks squandered a chance to play in the Pac-12 title game, which ultimately went to Utah — and the Utes made the most of it.
"I've been in a lot of games and I've been in plenty of games that have ended up on the wrong side of things," Lanning said after his team's loss to Oregon State. "I don't know if I can point to one quite as similar as that but certainly been on the wrong end and the right end on a game like that."
17. LSU Tigers (9-4)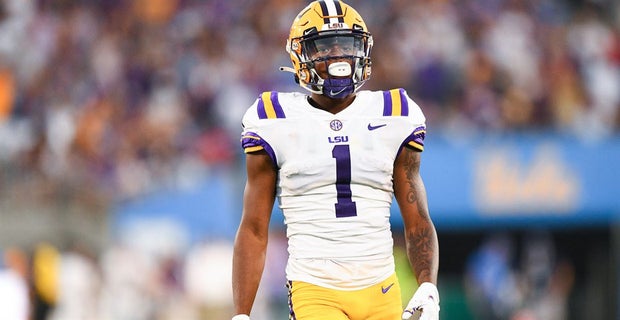 Saturday's result: Lost to Georgia, 50-30
How many spots will previously 14th-ranked LSU fall after a three-touchdown loss to the top team in the country? It's hard to say. The selection committee tanked LSU's chances last week after pushing the Tigers outside of the top 10 following their loss at Texas A&M, but this one's more respectable given the opponent. LSU should be the highest-ranked four-loss team in college football we expect, and is likely heading to Orlando to play in the Citrus Bowl.
18. UCLA Bruins (9-3)
Dorian Thompson-Robinson and the Bruins would love to have a couple late-game finishes back this season, but you have to tip your cap to UCLA this fall under Chip Kelly. He was on the hot seat entering the campaign and instead, pushed his team to inside the top 25 early thanks to the play of his veteran quarterback and the running game led by Zach Charbonnet. UCLA could be heading to the Holiday Bowl later this month against a team from the ACC.
19. South Carolina Gamecocks (8-4)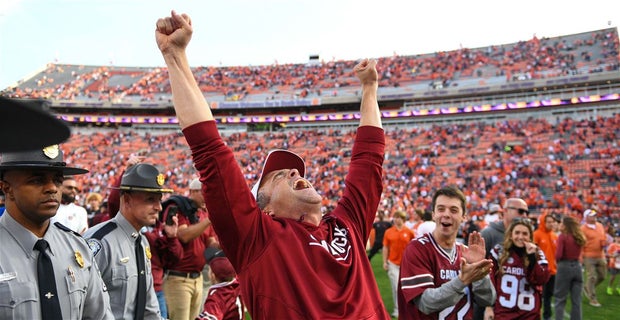 Second-year South Carolina coach Shane Beamer and the Gamecocks are one of the hottest teams in the country entering the postseason after making their debut in the playoff rankings last week at No. 19 following their win over Clemson. The previous week, South Carolina took out Tennessee, which was once ranked No. 1 in the playoff this season. Spencer Rattler has found his groove and this eight-win team in playing with extreme confidence.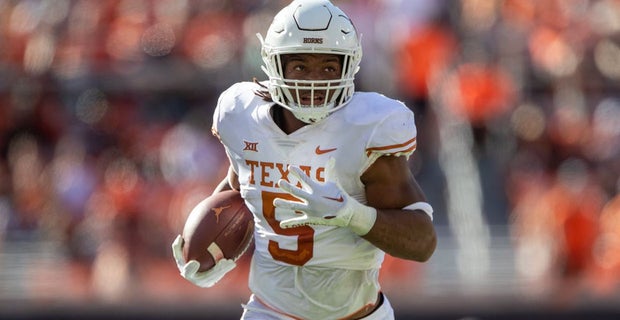 20. Texas Longhorns (8-4)
21. Notre Dame Fighting Irish (8-4)
22. Mississippi State Bulldogs (8-4)
23. NC State Wolfpack (8-4)
24. UCF Knights (9-4)
25. North Carolina Tar Heels (9-4)
There's a logjam of four-loss teams who will be slotted in the Nos. 20 through 25 range on Sunday, including Texas and Notre Dame. The Fighting Irish beat North Carolina for their best win of Marcus Freeman's first campaign, but losses to Marshall and Stanford were devastating for a team that could have otherwise been in line for a possible New Year's Six bid. It'll be interesting to see if the Tar Heels are still ranked following Saturday night's loss to Clemson in the ACC Championship Game.