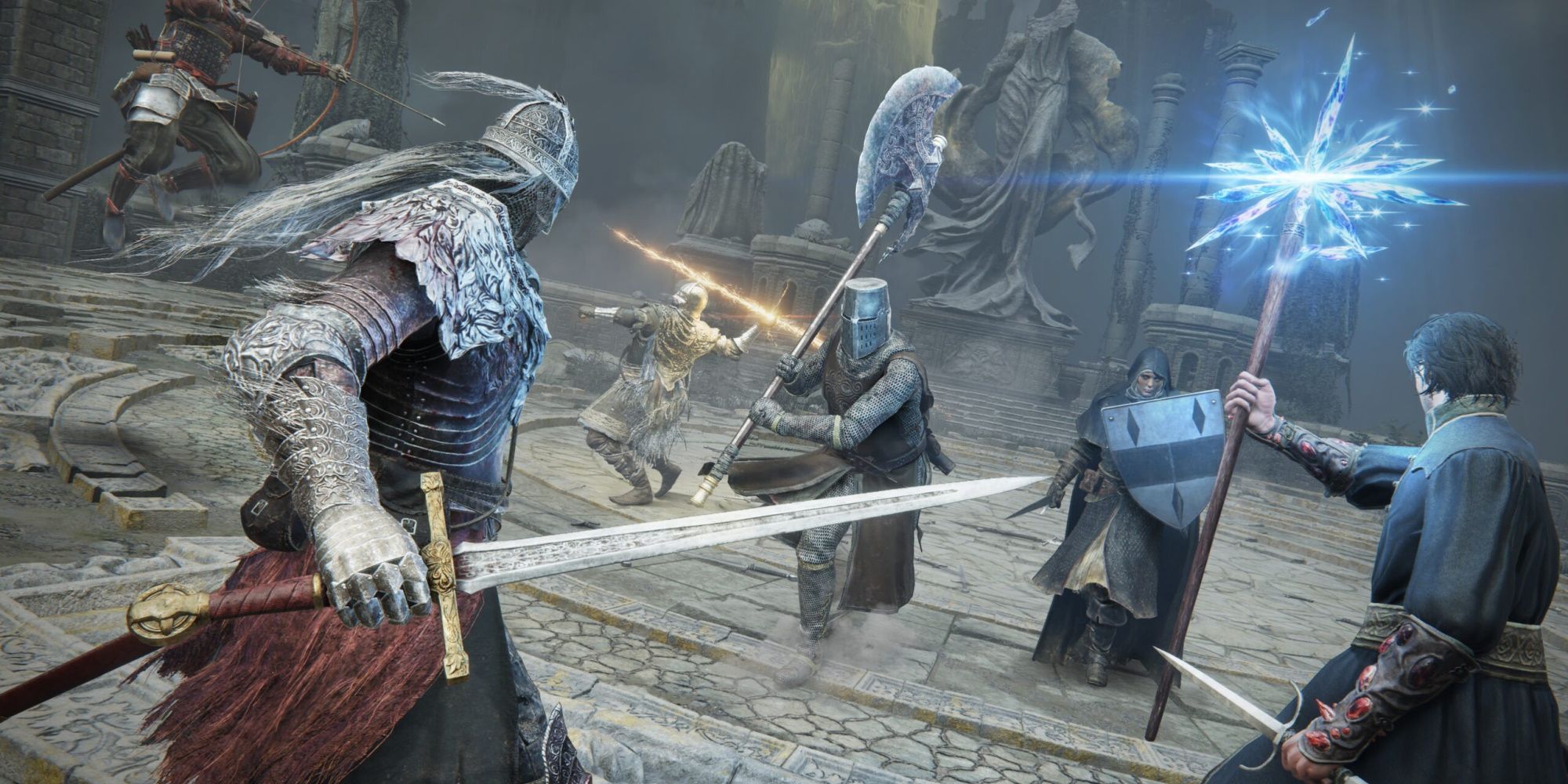 Biggest Video Games News Of The Week (December 3
Elden Ring is Game of the Year, Idris Elba is coming to Cyberpunk, and all of the other biggest stories from this week in video games.
The week of The Game Awards is typically the busiest week of the video game year. So many announcements and so many awards handed out, there was enough shown during Thursday's event to fill this article three times over. Shockingly though, while a significant chunk of the below is news spun from The Game Awards, a few of the week's biggest stories weren't thrust upon us by Geoff Keighley. Xbox barely had a look in at TGA yet registered some of the biggest news this week, and the same applies to Fortnite. All of that and more as we recap the past week's biggest stories.
RELATED: We Owe Christopher Judge's TGA Speech A Lot More Respect
Elden Ring Is 2022's Game Of The Year
For the majority of 2022, the race for Game of the Year felt like it had just one horse. That all changed with only a few weeks left to go when God of War Ragnarok launched under the wire. Even though Kratos and company took home more awards on Thursday, Elden Ring took the biggest win. Crowned Game of the Year, the FromSoftware team was joined by an uninvited intruder on stage. No mention of story DLC on the show, but the game's colosseum expansion launched earlier this week, and its director revealed there's more to come from Elden Ring.
Death Stranding 2 Revealed
Different people will have had different favorites when it comes to The Game Awards reveals. However, poll 100 people who tuned in, odds are the majority will put Death Stranding 2 at number one. The rumored and anticipated sequel from Hideo Kojima not only looks like it builds on the first game in ways fans of it will be speculating about for months, but the scale looks much grander, and the graphics are almost flawless. Plus, Kojima was at TGA in person for the first time since 2019 to talk about it, the ultimate of added bonuses.
Idris Elba Is Coming To Cyberpunk 2077
CD Projekt Red had already revealed Cyberpunk 2077's Phantom Liberty DLC will launch in 2023. What it hadn't revealed until The Game Awards is what exactly the game's players can expect. As many might have figured out, Keanu Reeves is back. However, what almost no one saw coming is he has brought a fellow movie star with him. If you thought the new character showcased during the DLC's trailer sounded like Idriss Elba, then a gold star for you because that's exactly who it was. Playing a character called Solomon Reed, Elba will be the focal point of Cyberpunk's one and only major expansion.
Kevin Conroy Is Batman In Kill The Justice League
The wait for new info on Suicide Squad: Kill The Justice League has been a long one, but it came to an end at The Game Awards in the best way. A brand new trailer for the DC team-up game debuted during the event showing the anti-heroes barricading themselves into Arkham Asylum, The Flash as their hostage. That moment of respite comes to an end quickly as a possessed Batman drops from the ceiling. A big reveal all by itself made even better when it was revealed Kevin Conroy has voiced The Dark Knight in the game. Conroy has voiced Batman in countless projects over the years, but passed away at the age of 66 last month, meaning Kill The Justice League will be the unexpected final time he becomes the Batman.
Microsoft Commits Call Of Duty To Nintendo For Ten Years
Microsoft has repeatedly tried to convince Sony that it won't make Call of Duty an Xbox exclusive and take it away from PlayStation should its Activision Blizzard merger go through. PlayStation refuses to listen, even rejecting a commitment from Microsoft to keep Call of Duty on PlayStation for the next decade. Seemingly in an attempt to prove it isn't bluffing, Microsoft turned to Nintendo this week and gave its other rival the decade-long deal instead. The logistics of how exactly a Call of Duty game will run on a Nintendo console aren't clear just yet, but Phil Spencer has already attempted to explain how the plan will come together.
Fortnite Chapter 4 Has Begun
With all of the above and more having happened since, you'd be forgiven for forgetting Fortnite's fourth chapter started this week. Chapter 3 came to a close via the Fracture event last weekend, tasking players with finding orbs after the island was blown to bits. After collecting enough orbs, various pieces of the island plus a few new locations assembled to make a brand new one. Joining the new island in Fortnite is Doom Slayer, Geralt, and some players remain convinced Metal Gear's Gray Fox was hiding in the launch trailer. A busy week for Fortnite then which also briefly brought back an incredibly rare Snoop Dogg emote, and players have been praising the new season's original tier 100 skin.
NEXT: Dark Souls And Elden Ring Fans Are Flocking To Armored Core Reddit For Advice