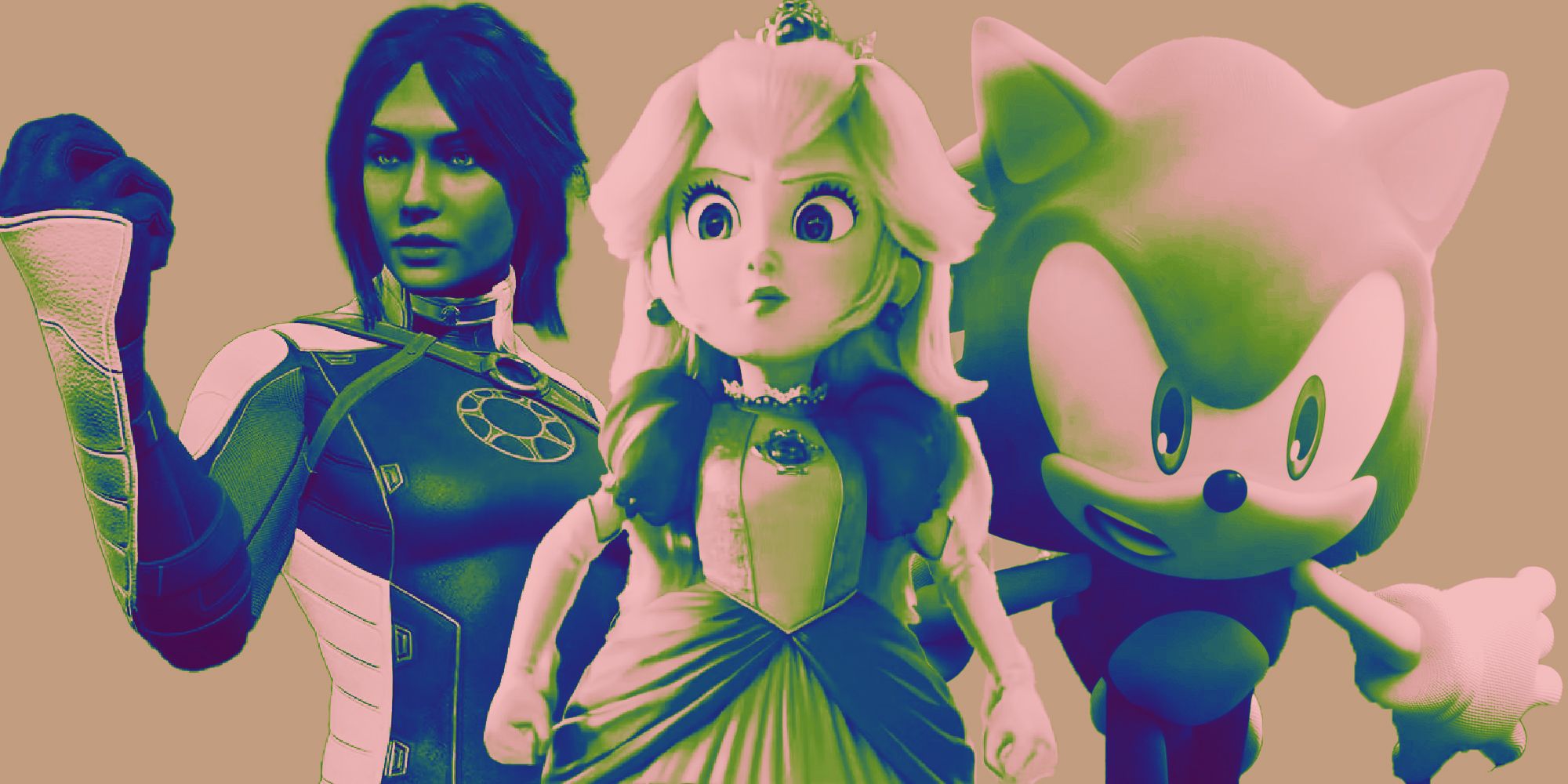 Biggest Video Game News Of The Week (November 26
It's finally December and even though the holidays are almost upon us, the game news train refuses to slow down.
While the latter half of your week has likely been spent pausing the new Super Mario Bros. Movie trailer in the exact right spot so you can stare at Donkey Kong's behind, there have been other things in the industry you should have paid attention to. Two more games have launched, DC games are going to take place in the same universe as the movies, and Final Fantasy 16's release date has been teased by a poem. Well, maybe.
RELATED: Genshin Impact And Sonic Frontiers Fight For The Players' Voice Award
More Mario Movie
The second trailer for the Super Mario Bros. Movie dropped this week, giving us a better look at characters we've seen before, and finally a first look at Princess Peach and Donkey Kong. Did I already mention DK's ass? Okay, good. It seems the rest of the Kong family is in the movie too, spotted by eagle-eyed fans in the background of various scenes. A scene between Mario and Luigi also demonstrates how warp pipes work (finally!), and after hearing both of them say "wahoo", fans still appear to prefer the French version of the movie's Mario over Chris Pratt. On top of all that, a third, much shorter trailer has been appearing on TV with more unseen footage from the movie.
Sonic Frontiers' Roadmap
Sonic Frontiers has broken ground in the series for the first time in a long time. Thankfully, Sega won't be quickly leaving the game behind to work on whatever's next just yet. This week, it promised DLC for an extended period of time after launch, revealing what some of that additional content is going to look like. Most notably, we'll have the ability to play as other characters starting in 2023. Amy, Knuckles, and Tails, all of whom you meet and rescue throughout Frontiers' story, will be playable. Speaking of the story, that will also be added to next year. Frontiers will also get a jukebox, photo mode, and new challenges among other things throughout its current roadmap.
Midnight Suns Has Launched
The Marvel video game slate for the next few years is going to be pretty busy. There's every chance Midnight Suns has fallen off your radar between that and the various other game to have launched recently. If that's the case, change it. The very different approach to a superhero game has been going down a storm, and with 13 heroes at launch, and more to come via DLC, it seems you can happily invest hundreds of hours into this game and still have more to do. Throw in a touching tribute to a fan with cancer in the game, and the reveal of the Hulk being playable right before launch, it sounds like Midnight Suns ticks all the right boxes.
The Callisto Protocol Launched Too, But You Might Have Already Seen It
It has been another busy week for big launches as The Callisto Protocol arrived on the same day as Midnight Suns. Two very different games, and while Marvel's offering arrived without a hitch, the same can't be said for the horror game. A few days after an hour of gameplay leaked online, one streamer decided to share the entire game. From its opening cutscenes to the final boss, literally everything about The Callisto Protocol was streamed live on Twitch days before its release date with no clear attempt to have the footage taken down. On the bright side, it'll be getting new death animations via a season pass next year, and its monsters were inspired by SpongeBob SquarePants. They're good things, right?
James Gunn Confirms The DCU Games Connection
The DCU is entering a new era. For real this time as James Gunn and Peter Safran have been hand-picked to take charge. Gunn fielded a few questions on what superhero fans can expect from the franchise moving forward this week, to which the Suicide Squad director confirmed video games will be a part of it. It had been hinted at before that future DC games will take place in the same universe as its shows and movies going forward. A tricky task to accomplish as DC's web will quickly become very intricate, but it is something Star Wars has managed to successfully pull off for a number of years.
Final Fantasy 16 Might Have A Release Date
The next 12 months are going to be huge for Final Fantasy fans. Crisis Core is almost here, and Rebirth launches a year from now. Between those two big titles will be an arguably even bigger one: Final Fantasy 16. Square Enix has still not provided any more information beyond summer 2023 regarding its release date. There have been hints this week that a reveal is coming soon though, and even a riddle suggesting the game will launch on June 22, 2023. A poem was posted on social media by a known leaker, and although no games were mentioned by name, fans think they have pieced together its clues and arrived at the conclusion that Final Fantasy 16 will be launching on the date above. The game has been confirmed to appear at The Game Awards, so we'll likely know for sure then.
NEXT: Guessing The Spotify Wrapped Of Your Favourite Video Game Characters