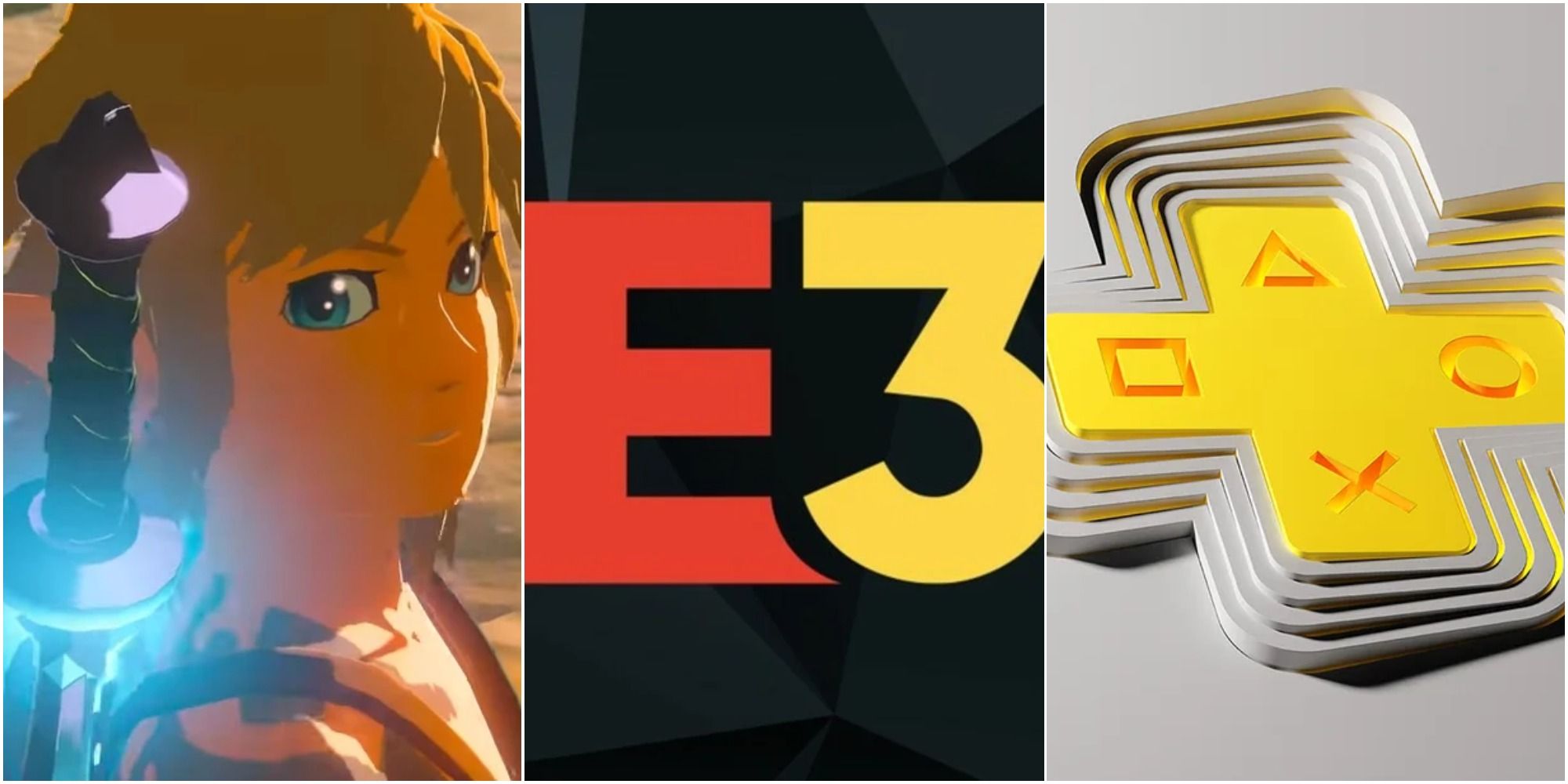 Biggest Video Game News Of The Week (March 26
This past week began with the promise of some major news. What felt like such a large number of people claiming they knew PlayStation would be revealing its news subscription service that it almost felt like a foregone conclusion by the time it happened. I kid, of course, as PlayStation's plans for its revamped PS Plus have dominated headlines this week. There have been some other pretty big moments sprinkled in. We won't be getting E3 or a new Breath Of The Wild in 2022, and Rivet was almost called Ratchet. More on all of that and a few more significant stories from the past seven days.
RELATED: Help, I'm Suffocating Under The Weight Of Video Game Subscription Services
PlayStation's PS Plus Revamp
As promised by everyone and their uncle, PlayStation officially revealed what exactly it has planned for its subscribers moving forward. As we already knew, the new PS Plus will be made up of three tiers, Essentials, Extra, and Premium. Essentials is PS Plus as we know it already, Extra includes a vast library of PS4 and PS5 games, and Premium includes select games from the PS1, PS2, and PSP. Since the reveal, PlayStation has confirmed new games will not be added to the service day one, so Game Pass still has that. That PS3 games will need to be streamed through the service has also been a hot topic of conversation.
E3 Has Been Cancelled
The pandemic and the rise of other gaming events later in the year has resulted in E3's popularity dipping significantly. So much so that this week, it was revealed that E3 2022 won't be happening at all. The reason for completely canceling the event is yet to be revealed, but right after the news became official, Geoff Keighley posted a winking emoji on Twitter. Keighley organizes The Game Awards and Summer Games Fest, which coincidentally confirmed its return less than 24 hours after the news of E3's cancellation broke.
Breath Of The Wild 2 Has Been Delayed
2022 has been a massive year for games already, and we've only just hit April. Pokemon Legends: Arceus, Elden Ring, and everything in between. There's still some big stuff to come, of course, and a few things we probably don't even know about yet. However, Elden Ring now has one less competitor for the Game Of The Year award as Nintendo confirmed we won't be getting a Breath Of The Wild sequel this year. The highly-anticipated Zelda follow-up was meant to be here by the holidays despite the fact we have been shown very little of it so far. The team piecing it together wants to make sure it's as good as it possibly can be, so no more Link until at least 2023.
Building Returns To Fortnite, But It's No Longer Mandatory
Last week, one of the biggest stories was the news that Fortnite had kicked off its new season by removing building from the game. The decision had players so split that Epic clearly couldn't decide whether to make the change permanent or bring building back. In truth, the decision to land firmly in the middle of those two extremes would have been made long before Fortnite players started fighting about it. Building is now back in Fortnite's core game, but Zero Build modes have been added for those of you who would rather not have enemies turn into a fort when you fire at them.
The Sonic Cinematic Universe
Sonic the Hedgehog 2 will have hit cinemas in the UK by the time you read this. The sequel is apparently just as good, if not better than the first movie, and will fully introduce Tails and bring Knuckles into the mix. Paramount has already confirmed there will be a third movie, a Knuckles TV show, and basically a Sonic Cinematic Universe. That's not hyperbole, that's quite literally what one of the movie's producers said this week. The goal here is to build an entire universe around the blue blur, and honestly, I am very much here for that.
Rivet Was Almost Called Ratchette
It's been a while since Ratchet & Clank was in the news, which makes sense since it has almost been a whole year since the launch of Rift Apart. This week, the newest game in the lombax's universe made headlines when it was revealed Rivet was almost called something completely different. The first name given to the new lombax was Ratchette, but not wanting her to simply be viewed as a female version of Ratchet they changed her name to Ratchet. That led to a lot of confusion in house which resulted in another name change to Gadget, and then eventually the team landed on Rivet. By far the best option of all the above if you ask me.
NEXT: Gaming Could Really Use More Straight White Male Protagonists
Bruce Willis' Worst Performance Razzie Has Been Rescinded
Read Next
About The Author