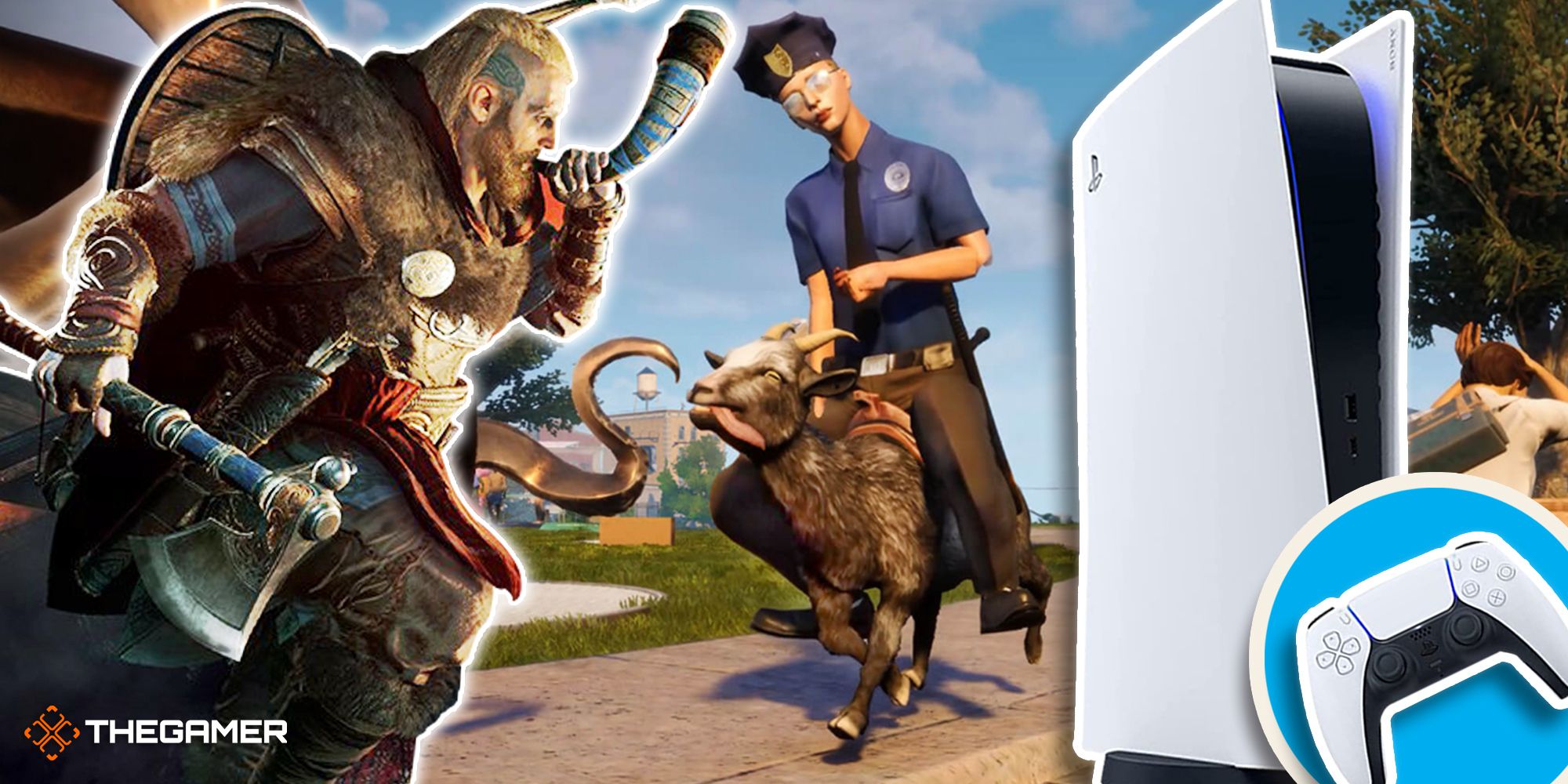 Biggest Video Game News Of The Week (December 17
Goat Simulator re-leaking GTA 6, Assassin's Creed Jade footage in the wild, and all of the other biggest news from this week in video games.
Yes, it might be Christmas, but that doesn't mean the video game news wheel stops turning. Granted, it has been somewhat slower than usual over the course of the past seven days, but it has been turning nonetheless. There have been leaks, hints, and even the bold claim that the story told by a video game series most of us love, and one that will be coming to a different medium very soon, is the best the industry has ever told. Here's everything you need to know as we recap the biggest video game stories of the past week.
RELATED: Ubisoft's Handling Of Stadia's Shut Down Is All Class
Ubisoft revealed earlier this year that its Assassin's Creed series has a very busy few years ahead. On its docket is an open world mobile title that is currently being referred to as Jade, though that might not be what the finished game is called. Despite its release date likely still being a long way off, early footage from Jade leaked this week, capping off what has been a significant year for leaks in video games. To make matters worse, two days later even more footage from Jade leaked as players were able to sign up for the game's beta before Ubisoft officially opened the gates.
PlayStation Launching A New PS5 Model In 2023 (Maybe)
It's hard to believe that this will be the third Christmas some people have spent with their PS5s, especially when some people are still struggling to find one in the wild at all. Since there was a three-year gap between the PS4 and its Pro upgrade, a Sony SVP was asked if 2023 will be the year PlayStation launches a new model of the console. While they refused to give a firm answer, they creatively sidestepped the question by replying, "we believe that it will be a very important time for the platform." Don't go putting money aside for a PS5 Pro just yet, but it seems likely we'll have a new model by this time next year.
More Joy-Con Drift Headaches For Nintendo
Sticking with hardware, as people wait for a similar update from Nintendo regarding a more powerful version of the Switch, the company was reminded it has a Joy-Con drift issue to sort out this week. One day after an investigation confirmed the long-standing issue is due to a design flaw, UK Watchdog Which? published a list of actions it expects Nintendo to exact as its drift issues roll on. Among those demands is a request that Nintendo refund anyone who has paid to replace or repair their Joy-Con due to drift since the Switch launched in 2017. Somehow I don't think that's going to happen, but here's hoping.
Fortnite Design Issues Cost Epic Half A Billion Dollars
Owning Fortnite, Rocket League, and Fall Guys, Epic Games is at the forefront of live service games. Whether it wants to or not, it needs to be a shining example for that area of the industry, which is one of the reasons why it was hit with an eye-watering fine this week. Two of them, in fact, totaling a massive $520 million. $275 million of that will go to the FTC for Epic breaching the COPPA, and the other $245 million is going to refunds for players who were deemed to have been effectively tricked into spending money in Fortnite. Both fines revolve around Epic needing to make Fortnite a safer place for child players, of which there are a lot.
Goat Simulator x GTA 6 = Takedown Notice
Harking back to when I mentioned 2022 being one of the biggest years for video game leaks somewhere above 9I'm too full of mince pies to even see clearly right now), we were reminded of a moment that shook the industry this week. Despite Rockstar scrubbing leaks from the web as quickly as possible, Coffee Stain managed to get its hands on footage from the GTA 6 videos. It then proceeded to drop a Goat Simulator 3 NPC called Shaun into that footage and included it in a new ad for the game. Naturally, the ad was taken down by Take-Two Interactive almost immediately. Potentially a silly idea from Coffe Stain, but hey, here we are talking about it days later, so mission accomplished, I guess?
The Last Of Us Is The Greatest Video Game Story Ever Told, Apparently
Amid a slew of video game adaptations that have and will come to big and small screens, HBO's The Last Of Us will debut on January 15, 2023. A very big way to kick off the video game year, and the team behind it has naturally been hyping the show ahead of its big arrival. Part of that promotion included writer and producer Craig Mazin labeling the story that has been told via the first two The Last Of Us titles the best ever in video games. A claim that has understandably generated quite a bit of debate since he said it, and while Mazin definitely has a point – there's a reason both have gone down as two of the best games ever – his reasoning being because Joel and Ellie are human probably needs to be a little more fleshed out.
NEXT: TheGamer's Movie Of The Year – 2022