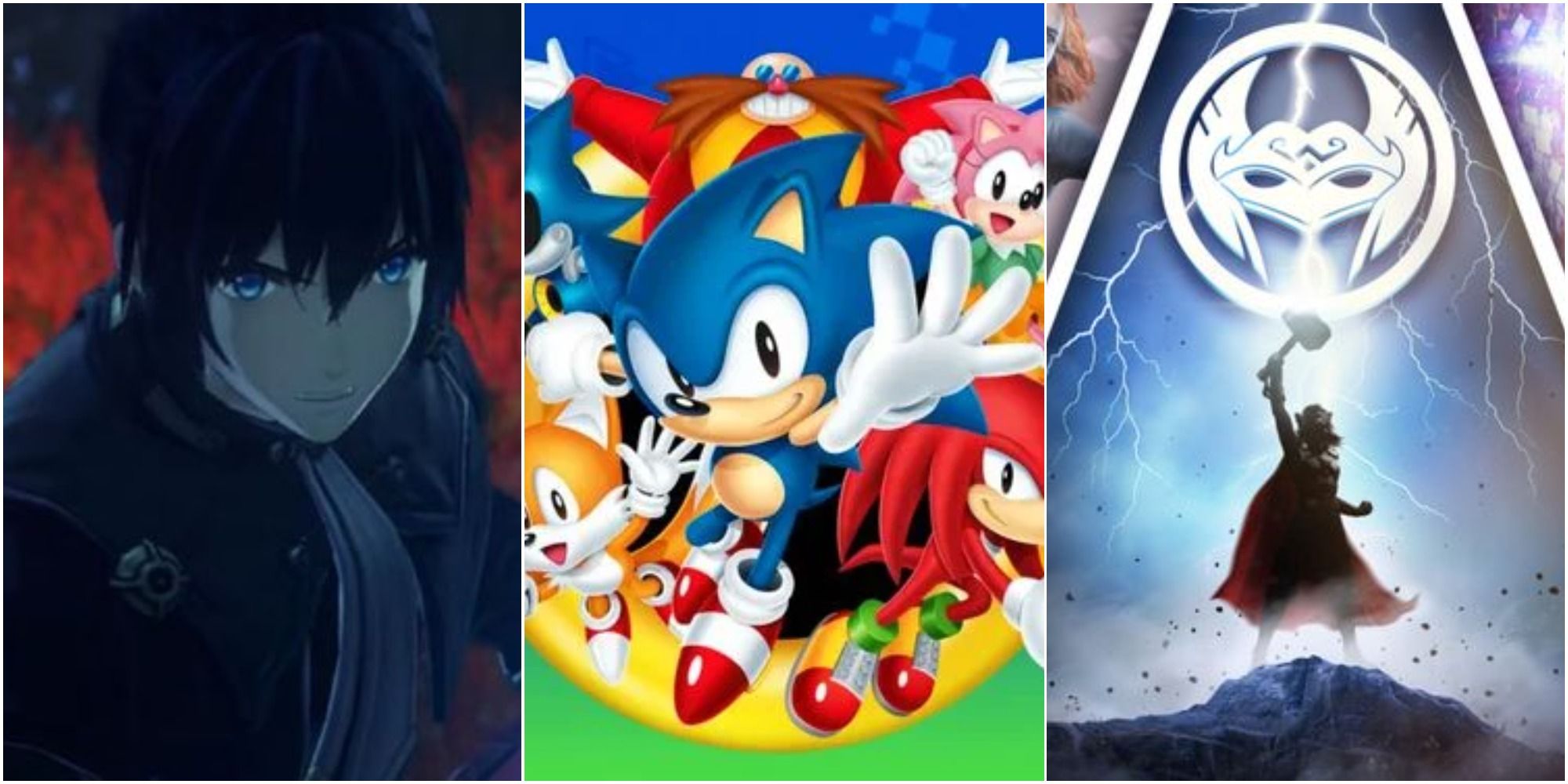 Biggest Video Game News Of The Week (April 16
It's been a busy old week in the video game world. A lot of the headlines from the past seven days have been dominated by games that are technically 30 years old as Sega finally revealed more information about Sonic Origins. The creators of the blue blur had already hit us with a healthy dose of nostalgia before that trailer drop, also revealing it would be reviving Crazy Taxi and Jet Set Radio.
Elsewhere, Square Enix revealed that it is far from done trying to make Marvel's Avengers a success, and an upcoming game's release date was actually brought forward rather than pushed back. What a novelty. More on all of that and some of the other biggest stories from the video game world below.
RELATED: I Don't Trust Sega With Jet Set Radio Or Crazy Taxi
Sonic Origins Gets A Release Date And Some Confusing DLC Options
The week began with various leaks pointing towards the imminent reveal of more information about Sonic Origins. A rating, some artwork, and eventually a new trailer courtesy of Sega. The trailer revealed all sorts of new info, including classic and anniversary modes, and that the collection will launch on all major platforms June 23, 2022. All exciting stuff, apart from the table of DLC and what comes with it. Labelled unnecessarily confusing by a lot of Sonic fans, and revealing that certain elements will require you to pay an additional $5.
Crazy Taxi And Jet Set Radio Are Getting Rebooted
Sega isn't all about Sonic, but you might be forgiven for thinking that as the hedgehog is far and away the company's most popular creation. There's also no doubting Sonic is at his best when Sega goes back to his roots, hence the hype surrounding Origins. The studio wants to capitalize on that nostalgia it seems, as this week Bloomberg revealed it is working on Crazy Taxi and Jet Set Radio reboots too. The Crazy Taxi revival has reportedly been in development for the past year. It has been eight years since the last Crazy Taxi game, and more than 20 since Sega gave us a Jet Set Radio title.
Xenoblade 3 Chronicles' Release Date Gets Moved Up
Release dates have been pushed back a lot over the last two years thanks to the pandemic and developers making the transition to working from home. That's why when you first heard that the release date for Xenoblade Chronicles 3 had been pushed, you probably feared the worst. Well fear not, as the sequel's arrival has been pushed forward, not back. Originally slated for September, the next chapter in the Xenoblade saga will now be here by July. It's unclear why exactly Nintendo has decided to bring the game's arrival forward, and by this much. It could be a reshuffle of its schedule that sees Splatoon 3 arrive when Xenoblade Chronicles 3 was supposed to launch.
Skate 4 Playtesting Has Begun
Skate 4 really is happening and development is well underway. That was confirmed this week when leaks about its playtesting surfaced online, followed by actual alpha footage. That naturally riled EA up quite a bit, as those working on the game definitely don't want the world to see it at this incredibly early stage. Despite EA's best efforts to scrub the footage from existence, it was too little too late, and now pretty much everyone who wants to see it has seen it. The footage is clearly very rough stuff, and none of it should be viewed as how the game will look once it's finished. Still, good to know progress is being made on the game and it'll be here in the near-to-distant future.
Jane Foster Is Coming To Marvel's Avengers
Every time it seems as if Square Enix has thrown in the towel on Marvel's Avengers, it pops up and reveals the game will continue on. This week, it revealed its live service superhero title will be getting a new playable character. Jane Foster as the female version of Thor, revealed at around the same time as Marvel dropped the very first trailer for Thor: Love And Thunder. Finally, some cohesion between the game and the MCU. Foster will be the first hero added to the game since Spider-Man swung onto PlayStation versions last year, and the first new character for Avengers players on other platforms since the Wakanda expansion last summer.
God Of War Ragnarok Is Still On Track For 2022
After an incredibly busy start to the year, we have officially reached 2022's dry season. The gap between the busy start and the beginning of the holiday season where video game launches are few and far between. There is still plenty to look forward to in 2022 though, and despite a worrying lack of updates, we will apparently still be getting more God of War before 2023. Ragnarok's director Cory Barlog provided an update on the sequel to mark the fourth anniversary of the first game's launch, revealing that devs are hard at work and once something is ready to be revealed, it will be. Promising, but until the game is in my hands, whether that be digitally or physically, I'm sceptical about it arriving before the end of the year.
NEXT: Digimon Survive Runs The Risk Of Being Dead On Arrival
Bruce Willis Reportedly Asked Crew "Why Am I Here?" On Set
Read Next
About The Author