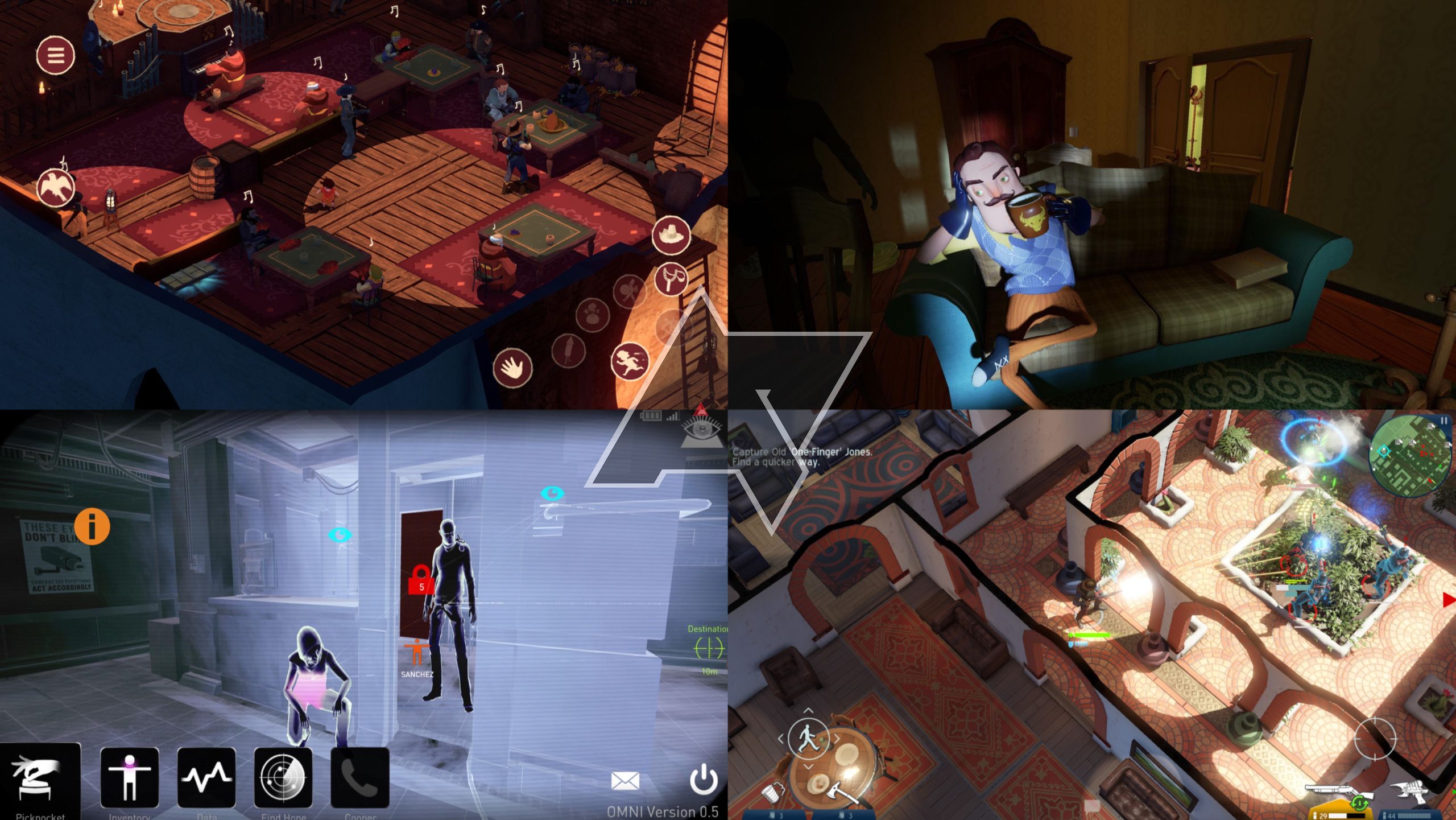 Best stealth games on Android in 2023
While stealth games were around long before, the game that popularized the genre was Metal Gear Solid in 1998. Its enemy AI and abundance of features made the game dynamic and multi-faceted. Who wouldn't enjoy hiding from enemies while running around in a cardboard box?
Stealth games can make you feel vulnerable or powerful; they can make you feel either emotion as the hunter or the hunted. But when done right, stealth games have the capacity to feel immensely rewarding. Not to mention that they often look the part in making up some of Android's best games.
But most stealth games work well on contemporary Android smartphones and tablets, so if you're looking for a list that emphasizes the best stealth games on Android, along with the variety and ingenuity that characterize the genre, you've come to the right place.
1
Alien: Isolation
Set fifteen years after the events of the first Alien film; Alien Isolation follows the story of Amanda Ripley. Having received a clue about what happened to her mother, she embarks to Sevastopol space station to find the truth. But Amanda quickly discovers that she might never make it out alive.
Most stealth games tend to give you the option between sneaking past your enemies or going in guns-blazing. On the other hand, Alien Isolation pits you against such a seemingly impregnable foe that most conventional weapons may as well be BB guns. You'll spend most of your time crawling through tight ventilation ducts hoping that no one will hear you.
It's one of the better-looking and immersive horror stealth experiences on Android, seeing that it's a port from consoles and PC, and it's well worth the $14.99 price tag.
2
Assassin's Creed Rebellion
Ezio's story made for one of the most famous stealth franchises in recent times. Assassin's Creed Rebellion brings the experience to mobile, albeit in a much different form. Instead of the 3D open-world design of mainline Assassin's Creed titles, this entry takes on the 2.5D visual design of the spin-offs.
However, those who've played AC Brotherhood may well find themselves in familiar territory. It's up to you to assemble a team of skilled assassins to bring down oppressors from their metaphorical thrones. Protagonists from the series, such as Aguilar and Ezio, make an appearance. But Assassin's Creed Rebellion features over 50 exclusive characters as well.
3
Card Thief
Card Thief puts a unique spin on the traditional stealth formula. The game progresses based on a solitaire card system. Each card represents an action or effect that the protagonist performs or receives.
Card Thief will test your sneaking skills in four thrilling heists. Completing each one rewards you with the ability to further upgrade your cards. This makes the perilous career of the thief more manageable.
Card Thief is free to install and play. But if you'd like to get rid of ads and in-app purchases, it's also included in the Play Pass subscription.
4
El Hijo – A Wild West Tale
Hiding in the shadows isn't easy, but it gets easier if you're a three-foot-tall six-year-old. When their family farm is burnt to the ground by merciless bandits, El Hijo ends up at a secluded monastery.
Homeless and abandoned but not defeated, he devises an escape plan and intends to seek out those who wronged him and his mother. As El Hijo, you'll use tools like the slingshot and fireworks to distract would-be assailants. Shadows and large objects larger than a child are your friends, so make sure to use them when all else fails.
El Hijo transports you into a vibrant and innocent console-level stealth game, assuming you're willing to cough up $8.99.
5
Hello Neighbor
Have you ever wondered what your neighbor is up to in his basement? Is he hiding something? Or someone? That's what keeps the protagonist of Hello Neighbor up at night. In this stealth horror game, you must find a way to sneak into your neighbor's house and uncover his secret.
But that's easier said than done. You see, Hello Neighbor leaves it up to you to figure out how to best access the neighbor's premises. What makes it difficult, though, is the fact that every time your attempt fails, your kindly neighbor learns from your actions and adapts. If you're trying to climb in through the back window again, you might find it boarded shut. And your neighbor might even install security cameras to ensure you don't sneak past his gaze.
6
Hitman GO
One of the more storied stealth series in gaming history, Hitman has gone through multiple evolutions. Hitman GO is more of an intricate puzzle game than a stealth one. That said, the mobile interpretation of the bald-headed assassin contains gameplay elements from the mainline series.
Levels take place on diorama-style platforms and follow a turn-based structure. Each level contains varied and dynamic targets, as well as optional paths for you to take. Likewise, you can choose between approaching each assignment stealthily or making as much noise as possible with Agent 47's signature Silverballer pistols.
This game's mechanics proved so successful that they led to the creation of similarly excellent Lara Croft GO and Deus Ex GO. Hitman GO costs $5.99, and its unique, methodical gameplay justifies every penny.
7
République
When it comes to more traditional third-person perspective stealth games on Android, few can run on par with République. This should come as no surprise because the development team includes those who've worked on Metal Gear Solid, the godfather of all stealth games.
République centers on Hope. She's trapped within a totalitarian state, and it's up to you to help her escape. In a peculiar third-wall-breaking turn of events, Hope knows about you. With accessible one-touch controls, you can hack into the game world's many cameras, solve intricate puzzles, and unlock doors to aid Hope's progression.
The first episode of République is free to install, but you can purchase subsequent episodes for a single one-off cost of $5.99.
8
Space Marshals 3
In outer space, no one can hear you blow off the heads of crooks. On top of quirky humor, Space Marshals 3 features tactical gameplay with the option to go stealth. You can use the game's wide assortment of firearms to make quick work of enemies. Alternatively, you can play smart, bide your time, sneak up on unsuspecting targets, and even hack their gear.
Much like République, Space Marshals 3 gives you access to the game's introduction for free. Subsequent chapters cost from $2.99 – $4.99, with a discounted bundle option also up for grabs. But if you want to enjoy its contents entirely, you can also get the game through Play Pass.
Watch out, these stealth games may sneak up on you
We're still waiting for Metal Gear Solid to make its way to Android. But as it stands, the ecosystem is already bountiful with great stealth games. Big names like Assassin's Creed and Hitman lead the pack. Meanwhile, titles like Card Thief and El Hijo break up the traditional stealth formula.
We like to think that we know our Snake from Big Boss. But in case we missed a great stealth game, feel free to point it out in the comments.