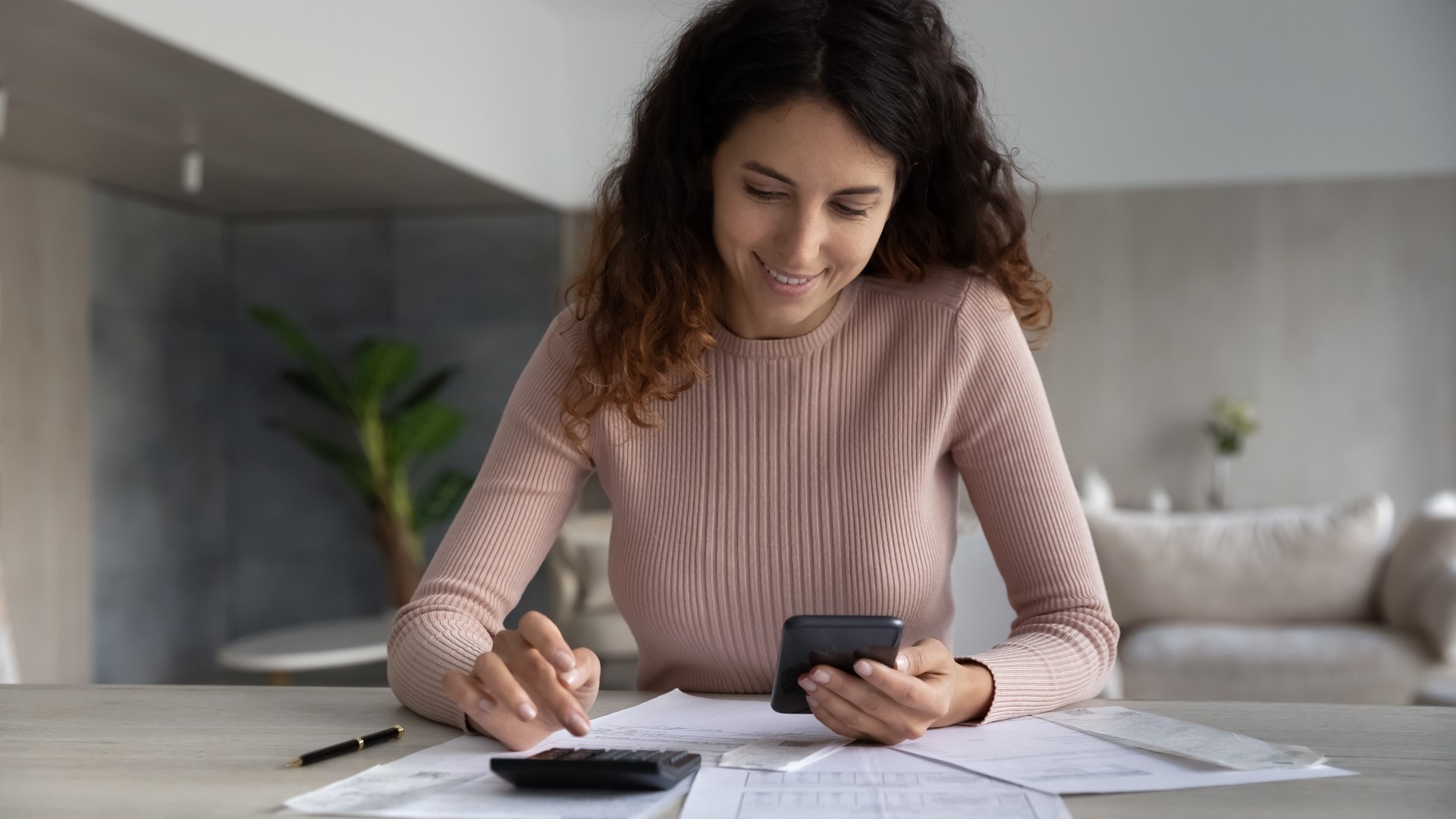 Best Receipt Scanner Apps of 2022
Saving Money / Savings Advice
There are many reasons people might want to scan and save receipts. Maybe it's to keep track of their spending or avoid making tax mistakes. Whatever the motive, there's no need to have folders full of paper receipts creating clutter. Receipt scanner apps can do that work instead. 
8 Best Receipt Scanner Apps
So, what is the best app to save receipts? Here are eight options and what they're best for.
1. Shoeboxed: Best for Storage
Shoeboxed uses crucial data to effectively categorize receipts to make them easily searchable and editable for simple tax preparation. If customers exceed limits, they will have to pay 40 cents per digital receipt and 50 cents per paper receipt thereafter.
Cost: The Shoeboxed Startup Plan for individuals starts at $18 per month for its annual plan, but it also has a 30-day free trial period.
Benefits: The Startup Plan allows users to scan 600 digital receipts and 300 paper receipts per year with unlimited storage. Customers can send receipts by postal mail for free once a month or upload documents online. Upgraded plans can handle as many as 3,600 paper and digital receipts each.
Pros:

30-day free trial
Unlimited storage
Free postage once per month

Cons:

Additional costs for exceeding limits
2. Expensify: Best for Syncing Transactions
Expensify has several different plans for its customers, including a free option. The free version lets users scan up to 25 documents a month before incurring any charges. Business customers can also employ Expensify's services through a subscription model, which becomes cheaper when adding an Expensify card.
Cost: From $0 to $9 per month per user with the Expensify card.
Benefits: Customers can instantly sync data, track and send invoices, receive and send money and split bills.
Pros:

Freemium option
Instant transaction syncing

Cons:

Limited capabilities without a subscription
3. Smart Receipts: Best for Tracking Mileage
Smart Receipts stands out for its mileage tracking, which easily compiles essential data, as well as its automatic scans. The downside, however, is that automatic scans are 10 cents per use at current rates, even for Smart Receipts Plus customers.
Costs: Smart Receipts operates two plans: a free plan and a subscription service called Smart Receipts Plus for $9.99. 
Benefits: The free plan is ad-supported and has limited functionality in comparison to the paid premium version. The Smart Receipts premium subscription has no ads, as well as exchange rate conversion, automatic file backup, automatic price breakdown by category and payment method and customizable documentation.
Pros:

Efficient mileage tracking
Automatic scans

Cons:

Ads on the free version
Additional pay-per-use services
4. Neat: Best for Small Businesses
Neat is one of the best receipt software services available. It lets its customers capture receipt data using its optical character recognition software, also used by other options on this list. Neat prioritizes saving its users time with guided workflows, which makes it ideal for small businesses. 
Cost: Neat is on the expensive side, with subscriptions starting at $24 per month if you pay yearly. Paying monthly will cost you $29. However, it also has a 14-day free trial if new users want to test it out.
Benefits: Neat has 24/7 support and it is integrated with QuickBooks, TurboTax and H&R Block, which makes filing tax returns that much easier.
Pros:

Useful integrations
24/7 support
14-day free trial

Cons:

Expensive compared to competitors, especially if paying monthly
5. Evernote Scannable: Best for Simplicity
Evernote Scannable is a 100% free app that allows users to keep track of key financial documents and receipts. It's an excellent resource for maintaining copies of receipts and discarding any leftover paper waste immediately. Despite this, Evernote Scannable is less sophisticated than others on this list. It provides a lean and simple service, but there aren't many extras. 
Cost: Free 
Benefits: Evernote provides free organization and planning services as well as document sharing. This can be ideal for managing personal finances for joint accounts or with a spouse.
Pros:

Completely free
No-frills product

Cons:

No add-ons to automate processes
6. QuickBooks: Best for Managing Taxes
QuickBooks is most applicable to entrepreneurs, freelancers and sole traders, rather than the average consumer. Because it's an Intuit service, some people may opt to use QuickBooks if they already use other Intuit products such as TurboTax. However, it comes with a higher price tag than some other offerings.
Cost: Plans start from $12.50 for the first three months, but after that, users will be charged $25 per month. Top-tier services can cost as much as $90 per month. It operates a 30-day free trial for new customers thinking of trying it out.
Benefits: QuickBooks gives its users a holistic view of their income, spending, invoices, mileage tracking and tax deductions all in one place. Its categorization adaptations are ideal for when tax season comes around.
Pros:

Comprehensive platform for receipts, spending and tax management
Categorizes and automates tax deductions

Cons:
7. Receipt Lens: Best for Households
Receipt Lens is a perfect receipt scanning option for users who are managing expenses that occur at different times. It lets users define separate folders for everyday purchases, education, home, travel and anything else they may require. 
Cost: Receipt Lens gives users a seven-day free trial, but afterward, customers must purchase an individual subscription starting at $9.99 per month.
Benefits: Categorized expense reports appear in less than a second, all of which can be shared with other people such as family, roommates, coworkers or a partner.
Pros:

Shareable reports
Seven-day free trial

Cons:
8. Veryfi: Best for Accuracy
Veryfi is a receipt scanner that uses OCR technology, which identifies text and line items efficiently. Several similar apps use this process. The difference is that Veryfi's OCR scanner is the fastest.
Cost: The free version of Veryfi allows up to 50 document scans per month with unlimited storage but does not include numerous document types. Pricing for the Starter subscription requires you to pay $0.08 per receipt and $0.16 per invoice, with a minimum commitment of $500 per month. This is intended for companies processing as many as 25,000 documents each month.
Benefits: Key details such as account numbers, names and dates can be categorized within just three seconds with a paid subscription.
Pros:

Freemium options
World's fastest OCR technology

Cons:
Final Take
The best receipt scanner app is one that does exactly what's needed, quickly and easily. The free options are always worth considering, but ultimately, since they all have different features, some of the more expensive options will better serve those with additional needs.
FAQ
Here are some questions people often ask about receipt scanner apps.
Which receipt scanning app is best?

QuickBooks is one of the most sophisticated receipts scanning apps for businesses, and Expensify is an excellent option for consumers.

What is the best free app for scanning receipts?

One of the best free apps for scanning receipts is Evernote Scannable. No subscription is required.
Information is accurate as of July 14, 2022.